24 May 2022
Simon Knight Architects is an RIBA Chartered Practice established in the heart of historic St. Albans. We offer the full architectural service along with Passivhaus consultancy and are here to help guide clients through any project from start to finish. We are passionate about high quality contemporary design and approach every project with a fresh perspective; seeking to fulfil the design brief, whilst being sensitive to the context and our environment.
Our designs are contemporary in nature but often inspired by the traditional vernacular forms and materials we find at our sites. We work in a range of sectors and at different scales but treat every project with the same level of care and attention. We enjoy testing our ideas through a rigorous process involving massing models, sketches, 3D and physical models, in order to achieve the best result for our clients.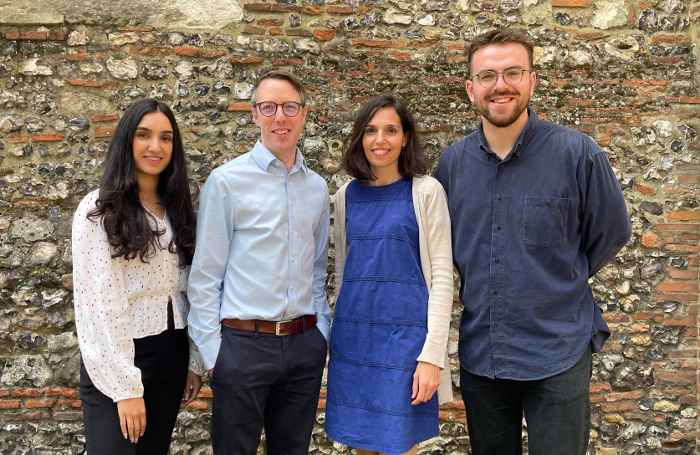 What do you think is the most important issue for architects to focus on right now, and what are you doing as a practice to tackle it?
Climate change is by far the most important challenge we are all facing, not just architects but the world at large. As a practice we are trying to do our bit from small things such as recycling in the office and procuring sustainable office supplies, to larger architectural impacts such as the materials we are specifying and the energy performance of our projects. It can be daunting for architects given the extent of the problem and the many components within a project that need to be considered. It can also be difficult convincing clients to make some tough choices and change their perceptions of what should now be considered acceptable.
We try to engage with clients early in the process about what we could do with regards to the environmental agenda. Although I am Passivhaus certified, this is not always the right approach for all clients, and it is finding a balance and the best way forward for the project. We have been using the LETI guidance as a more holistic approach to achieving more sustainable buildings and have found the clear and easy digestible graphics help clients understand the approach.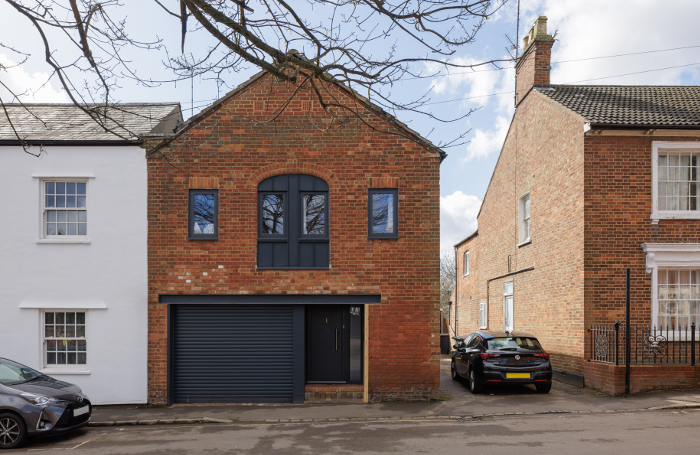 Where do you look for inspiration and why?
We take inspiration from the site, the existing property, and the surrounding context. Every project is tailored to these conditions along with the client's brief and budget. We often find that the constraints of a site lead to the most interesting responses and solutions and it is always satisfying to turn those challenges around to something positive. We strongly believe in designing in a contemporary way but in a manner that is sensitive, contextual, and responsive to the environment we find ourselves in.
We also continue to take inspiration from our fellow architects both in practice and from the past, with regular citing of relevant precedent studies ranging from Louis Kahn to Luis Barragan. This is important to get perspective and continue to learn from both the greats but also leading figures in our profession today.
I teach at the University of Hertfordshire on the MArch (Part 2) programme and this engagement with young talent and academia can be extremely inspirational and the enthusiasm can be infectious. It is often refreshing to step outside of the office and away from the pressures and realities of work and discuss pure architecture.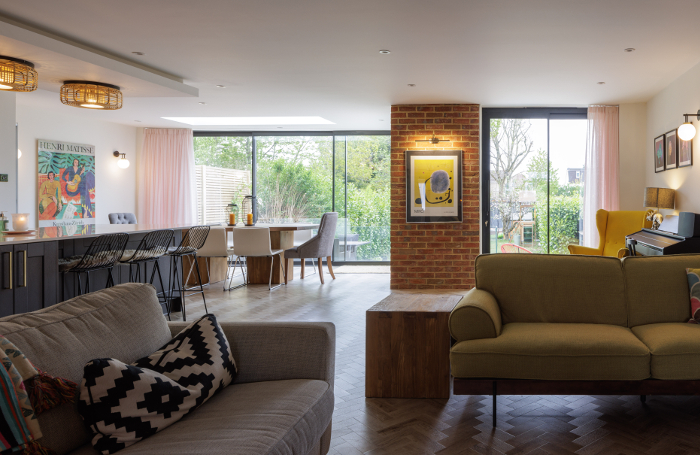 What's the most exciting project you've got coming up, and why?
We have recently been commissioned to design a new sports and social club pavilion by Pirton Parish Council. The existing clubhouse is in a poor state of repair, having originally been a temporary old site hut donated by a local major contractor and has now been standing for over 50 years. The new building will provide well-needed improved changing facilities, along with public toilets, meeting room and multi-purpose event space with bar and kitchen.
We are excited to be working with an enlightened client who are passionate about providing a community project with highly sustainable credentials. The ambition is to deliver a high performing building with renewables and low embodied energy. We are proposing an elegant and cost-effective solution that will help meet the design brief and energy requirements. The building will use robust materials in an honest manner, with roofs in the key spaces vaulted to maximise the volume and daylight. We recently had a public consultation in which the designs were positively received. It is rewarding to be working on a project that will have significant public benefit to a thriving village community such as Pirton.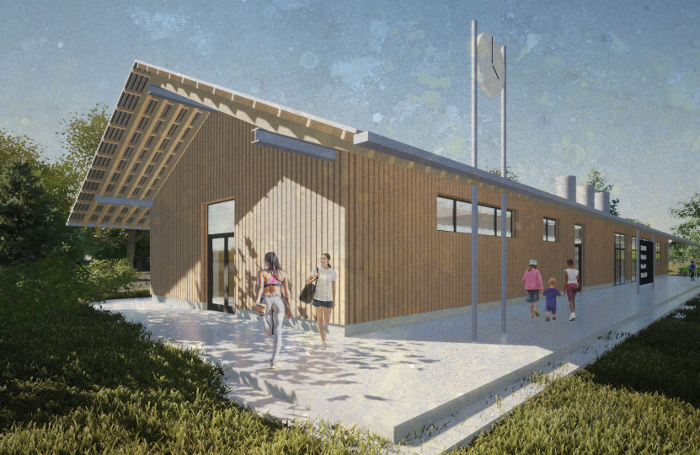 How do you engage with the profession generally at the moment?
I am the chair of the Hertfordshire Association of Architects (HAA) and help organise events for RIBA members in the county, from building tours, to lectures, to an annual awards programme. There is also a longstanding and special relationship with the University of Hertfordshire and the architecture and interior design programmes, with local practitioners visiting for crits and as guest lecturers. The university also hosts HAA events, and this helps foster networking between students, staff, and practitioners, which is so important. Mentoring programmes both through the RIBA and HAA have also been very successful. Given my position as chair there are opportunities to engage with the wider architectural community and participate in county wide events such as the Building Futures Conference last autumn, where I spoke about important sustainability issues and what tools and guidance were available for professionals.
…And do you have any advice for architecture students and practitioners starting out now?
I remember when we were setting up practice being told to watch out for the developer in the fast car! We have had a few of these and the advice has borne out. At the beginning it is easy to say 'yes' to every project that comes through the door. This is sometimes necessary when initially starting up, but we quickly learned that not all jobs are a good fit for us as a practice.
Finding the right clients is so important and if it is wrong it can lead to a stressful project, a drain on your time and ultimately financial losses. Having the confidence to turn down work or step away is one of the hardest things to learn. When you are working with good people you often realise why you enjoy doing the job and you often get the best architecture.
To find out more about Simon Knight Architects please follow them on Instagram, LinkedIn or Facebook.