29 March 2021
Butcher Bayley Architects (BBA) is a fresh, confident, and capable architecture practice; whose personal approach is informed by a depth of experience that ensures we get the most out of our projects. We are passionate about the importance of building relationships with clients as well as their projects; ensuring that our work meets their needs, expectations, and budget. Our full-service offering is rooted in a collaborative approach and informed by strong ethics. BBA offers local knowledge combined with national experience to provide an end-to-end service for clients, ensuring that every project fulfils the potential of the site and brief.
Founded in 2016, BBA is led by Carrie Bayley and Luke Butcher. Having worked on numerous award-winning projects both directors have significant experience at other practices. BBA combines this experience with the agility of a small practice to scale up and down quickly, giving us the scope to work on everything from small-scale residential to larger projects with multiple stakeholders.
The practice is currently working on a range of residential, commercial and community projects in Peterborough, Cambridge, and Manchester. At BBA we share in the challenges, successes and ultimately the satisfaction of seeing our client's ambitions come to fruition.
RIBA East spoke with BBA to find out about their practice history, their aspirations, and inspirations.
What do you think impacts rural design the most?
Rural design is a topic that until recently has gathered little attention in the world of architecture, where urban projects dominate. In part this is no surprise, given then just 17% of the UK's population live in rural areas (2014 figures). Where a rural project is featured in the architectural press it is often a one-off house.
The challenges facing rural communities are eloquently summarised in Hana Loftus's piece "The quiet life must be heard" in Icon Magazine (Hana being a co-founder of another East region based practice, HAT Projects). Issues of unaffordable housing, climate change and access to services that urban dwellers take for granted all need to be addressed. Into this mix we would add issues of poor connectivity, in terms of both physical and digital infrastructure, that further marginalises communities.
More needs to be done to showcase the innovative and radical work that is being carried out in rural communities, bringing it to a wider audience. Otherwise, the default position will continue to be the cookie cutter approach that simply replicates urban design in a rural location.
When it comes to design aesthetics, rural design should be responsive to the local context. This doesn't mean it needs to replicate the past, rather it should build upon the architectural language of those places and provide thoughtful, well considered solutions that move the conversation forward.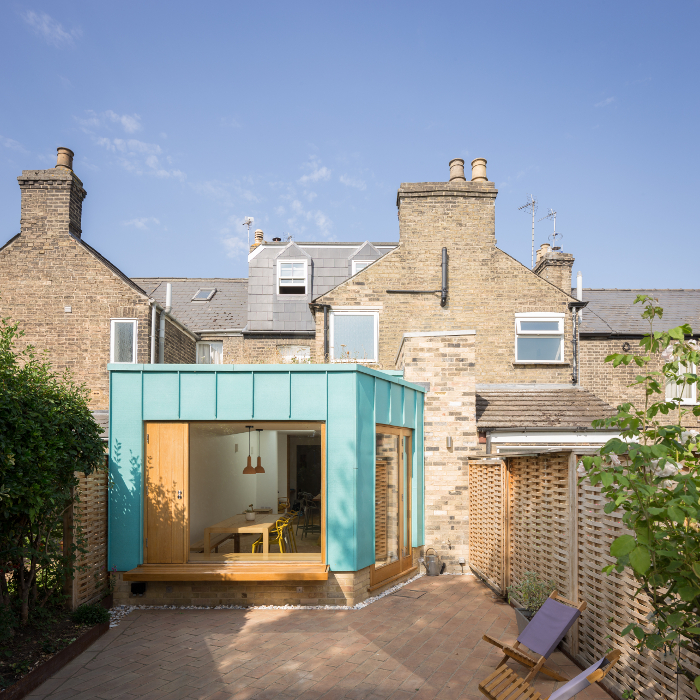 How do you incorporate environmental and social sustainability into your work?
At BBA we take our responsibility to the environment and social sustainability extremely seriously, it shouldn't be something additional to consider. It is for this reason that we are a signatory to Architect's Declare and supportive of campaigns such as RetroFirst. We take a collaborative and cooperative approach in all of our work – in design, with clients, stakeholders, and our ourselves – because a sustainable future can't be reached alone.
Everyone has their part to play. At BBA, we believe change begins with every conversation we have with a new client. It's about marrying aspirations with impact. In delivering our projects, we take the little things as standard – best-possible insulation, optimising solar orientation, etc. – and we build from there, covering everything from the Bee Bricks to the paint specification.
It's important to remember that sustainability should encompass a myriad of issues, including embodied carbon, biodiversity loss, resource depletion, social inequality, and circular economies. All need to be addressed as part of a new normal that delivers a more sustainable, equitable and resilient world for future generations.
One of our directors, Luke Butcher, has spent time researching these wider themes; as a Thouron Award scholar at the University of Pennsylvania on the Masters in Environmental Building Design programme, Luke co-developed a large scale re-planning tool, focused on rural communities, that takes into account embodied energy requirements and land use.
Locally we do what we can to support our community, offering our design expertise and advice for free to a number of charities.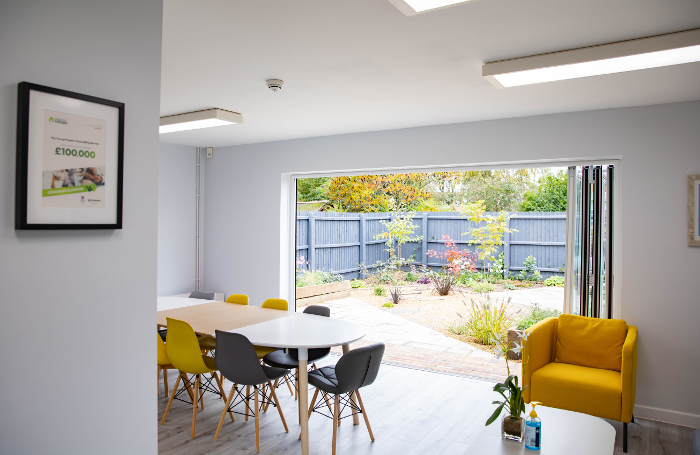 How do you think the current pandemic will change architecture in the future?
There have already been a lot of shifts in the way we live our lives since the pandemic hit last year and we're sure that those shifts will continue as things return to normal.
One of the biggest changes has been the move to working from home for a lot of businesses across the country, accelerating previous trends. Where once the need for a workspace at home might have amounted to sitting at the dinner table, now architects – particularly for residential developments – will need to consider additional and more flexible spaces.
In the East region, the pandemic has seen a number of people leaving major cities such as London for quieter rural towns and villages – but there is a good chance that people will want to see the things they expect to find in urban environments in their new rural settings. This could provide an interesting challenge for architects in the design and development of future public spaces. The interconnectivity and transport links between rural settlements is also something that will need to be addressed, with an over reliance on the individual car at present.
In offices, we may see more hub-like spaces. Our office, for example, will become a kind of shared working hub for creativity – with working from home continuing to be an option going forward.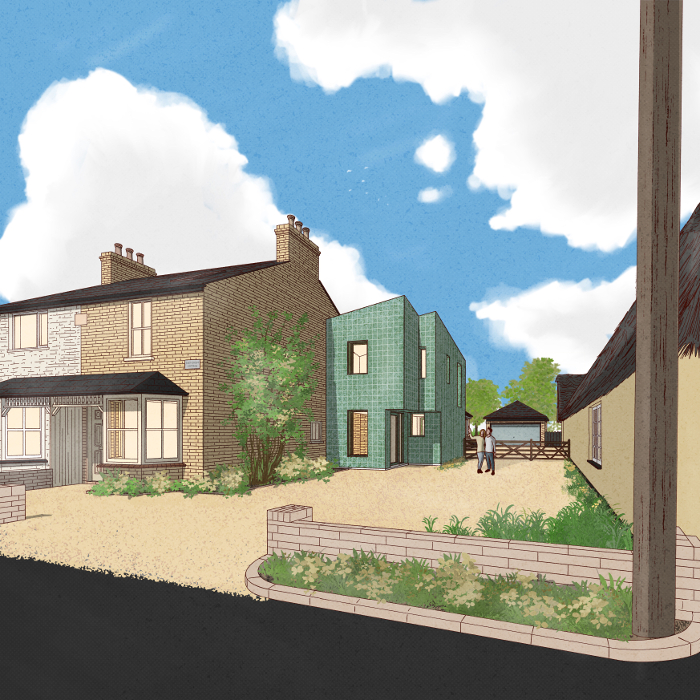 What's the most exciting project you've got coming up and why?
A particularly exciting project – which unfortunately we can't say too much about yet – will see us supporting the Nene Park Trust in Peterborough in the redevelopment and regeneration of their Woodlands site. The Trust has several ambitious projects planned and we are pleased to be playing a part in the transformation of one of the region's favourite places to get outdoors and enjoy nature.
Woodlands sits on the edge of the Trust's rural estate and is currently home to a number of sport pitches, which were out of use for some time. The trust brought the site back under their control in 2017.
It's an exciting project partly because it's local for us, which always feels special – and it's an opportunity to create a site that will act as a launchpad to the rest of the trust's rural estate.
How do you think the profession could break down barriers to entry for people of all backgrounds?
At BBA we're proud of the fact that we're a team that's 75% women and 25% BAME – but we also understand that in the industry we're something of an anomaly and until we're the norm there's work to be done.
Architecture is traditionally a very male and white dominated industry. There are also issues surrounding the socio-economic backgrounds of architects that need to be addressed. Architecture impacts on the lives of everyone and places should be designed by representatives of all people, not a select few.
One of the main obstacles to changing this is improving access to education at all ages – showing children what architecture is, the way it shapes our societies and then letting them know that they can be a part of it, regardless of who they are. It's about raising aspirations and showing young people that this profession isn't out of reach.
We've tried to do that with some of our work with local schools. In one case we brought a local underprivileged school together with students at Loughborough. The students, old and young, worked together on designs for an outdoor classroom for the school and it was great to see how engaged the children were.
Ultimately, it's down to architectural practices – from major metropolitan areas to rural villages – to be active members of their local community. It will take time, but we hope the tides are shifting in the right direction – and we'll work to be part of that change.
To find out more about Butcher Bayley Architects, visit their website or follow them on Instagram, Twitter or Pinterest.