23 April 2021
Atelier Architecture & Design is a small, award-winning practice based in Tring, Hertfordshire. The practice encourages race and gender diversity, and an open and transparent forum is central to their practice environment. Staff include Steve Melvin (Principal); Trudy Tsang (Architect); Akshey Shah (Architect); Shari Ramachandran (RIBA Part II); Eszter Pickarczyck (RIBA Part II) and Amy Webb (RIBA Part I).
Our mission is to change the way people think about buildings in the landscape and to create spaces that enhance our relationship with the natural environment. We use our own "Pioneer-Nature" method to demonstrate that exceptional design can be built into outstanding landscapes.
The modern world is forcing people to disconnect from self and environment, and we are offering the opposite. We reconnect people with nature, and the natural world with people because nature is the ultimate healer. We create spaces and buildings which interact with their surroundings enabling users to unwind, restore, and rejuvenate.
From a nature retreat to a horse arena, a luxury home to a polo club, a cultural centre to a golf resort, health spa or eco-lodges, we specialise in creating exhilarating modern spaces without compromising rural identity.
RIBA East spoke to the Atelier team to find out about their practice history, their aspirations, and inspirations.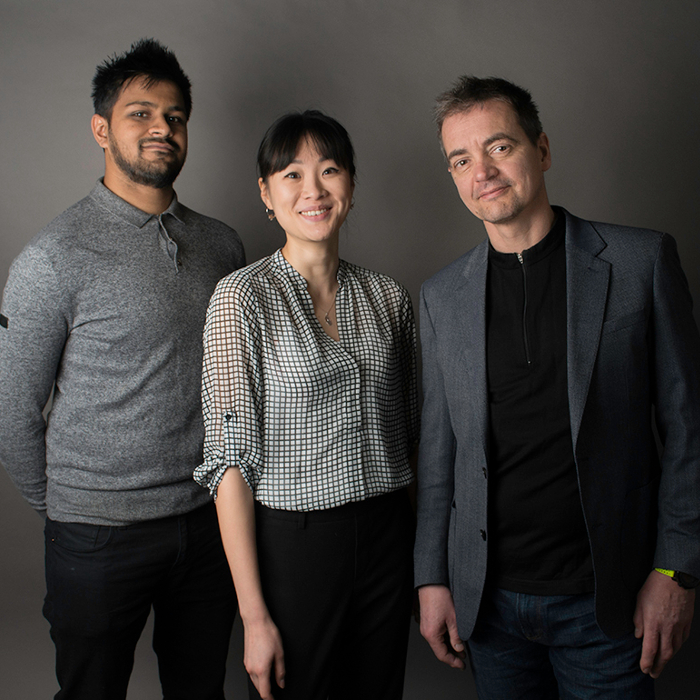 What do you think is the most important issue for architects to focus on right now, and what are you doing as a practice to tackle it?
To help people adapt and reconnect with nature. Something has been lost in the last 400 years and our focus is to help people reawaken their awareness. This means adaption to climate change, population growth, migration, the digital world along with learning and listening to the natural environment. The profession needs to adapt and assist communities technologically, socially, and culturally to achieve this.
To make a difference, we are refining our niche(s) and target market to find opportunities where we can make the biggest impact creating nature enhancing buildings and landscapes.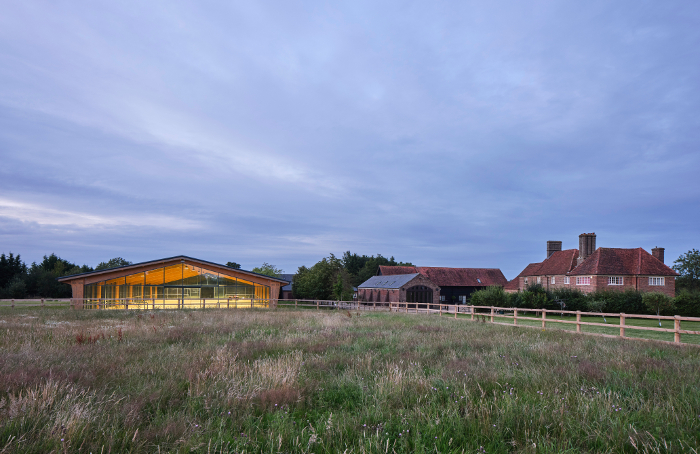 What do you think impacts rural design the most?
Buildings that support and enhance the landscape. The UK is behind the rest of the world when it comes to rural architecture. We seem to be slaves to our rural vernacular heritage: the traditional farmhouse, agricultural barns, and the English country house. While many of these examples have evolved to perform environmentally, we should not be limited by their example; there is so much more potential for architecture in the landscape as demonstrated globally. So, to impact rural design we need to break that mould. There is no reason why we cannot create exceptional buildings in outstanding landscapes that enhance the rural environment, that interact positively with ecosystems and support different uses such as leisure and education more widely. We need to learn to live with nature and support it.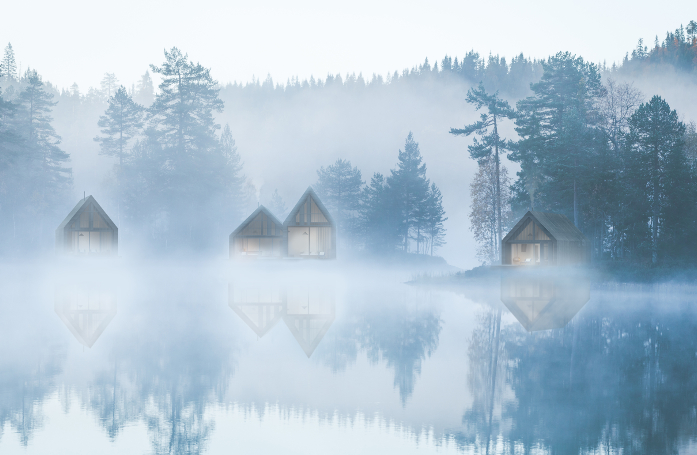 Where do you look for inspiration?
Nature. Mountains. For me, the experience of climbing a mountain has important parallels to creating a building. Architecture, like climbing, must confront the elemental forces of nature including gravity, geology and weather and make sense of it. There is also the risk element, the planning, analysis and problem solving, creative coordination of mind and body. A building project is like climbing mountain, it is sometimes challenging but always rewarding and the exhilaration followed by a profound calm at completion is the same.
What is the biggest challenge you've overcome during your career?
I had a long illness in my 20s and was confined to bed for nearly two years. I took up meditation and still practice today.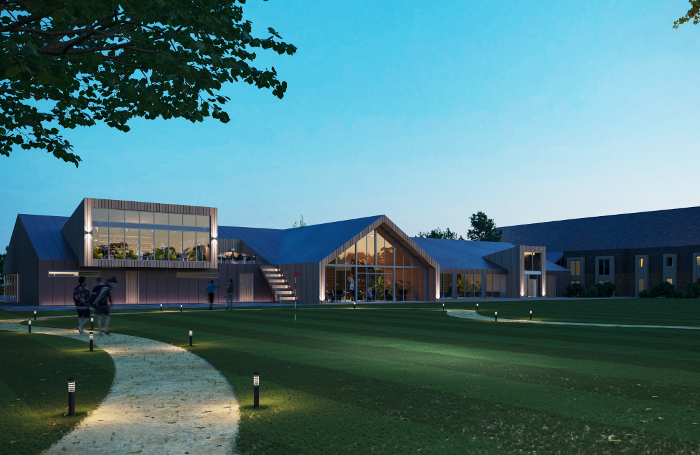 What's the most exciting project you've got coming up and why?
Post-Production Studios in Green Belt. We are going to shake up the establishment.
What is your advice for future generations of architects?
I think we should be listening to them. Other than that, I would say never give up.
To find out more about Atelier Architecture & Design, visit their website or follow them on Instagram, LinkedIn, Facebook or Pinterest.