22 November 2021
Bulmer + Counter Architects are passionate about creating architecture which is beautiful and functional. The practice approaches projects on the understanding that no two projects are alike, and that it is well thought-out design based on the idiosyncrasies of each Client's brief, site and context which make a project great.
The practice operates from studios in Bedfordshire and Hertfordshire and is run by Co-directors, Chris Bulmer and Tim Counter who bring a variety of personal, professional and some may say generational experience into every project with the aim of creating spaces that are innovative and unique.
Chris completed his studies at Newcastle University, winning an award for his undergraduate dissertation which explored the physical and psychological impacts of architecture. As well as believing buildings can better our physical and mental well-being, Chris also has a passion for creating architecture which is sustainable and contributes to the natural environment.
Tim studied at Manchester and Kingston Universities, prior to a directorship in a London practice and then co-founding a practice in 1993. Tim took the role of Chairman of the Hertfordshire Association of Architects for the millennium year and continues to take an interest in the role of architecture in society. He also has a history in mediation, which can be invaluable in a construction context.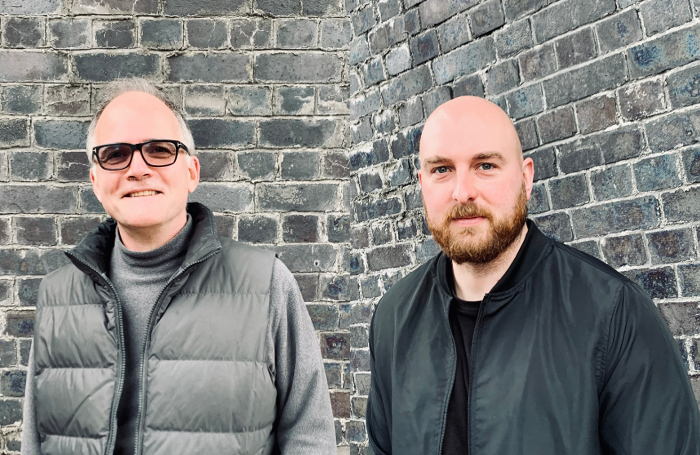 How do you incorporate sustainability into your work?
For some, sustainability remains a buzzword, and a layperson may be forgiven for thinking sustainability in buildings is mainly about green-gubbins and gadgets. As a practice we promote green technology and often use micro-generation such as solar panels, air, or ground source heat pumps, together with HRV, rainwater harvesting tanks etc. However, we also strongly believe in building sustainability into the fabric of the building. The most obvious example of this is ensuring high levels of insulation and careful detailing to ensure cold bridges are as non-existent as possible. Alongside this, we also think about getting the basics right, carefully considering the design of the building to facilitate natural daylighting, ventilation, and avoidance of overheating.
Sustainability also extends to the outside of the building, and we try to enhance biodiversity on a micro-level where possible. This could be as simple as providing green roofs with native sedums which are beneficial to pollinators. On a more ambitious scale, in a recent new-build design we have a 10,000m2 ecological management plan, consisting of a large wildlife pond, reptile and amphibian hibernacula, 20 new trees, native hedgerow planting and wildflower meadow.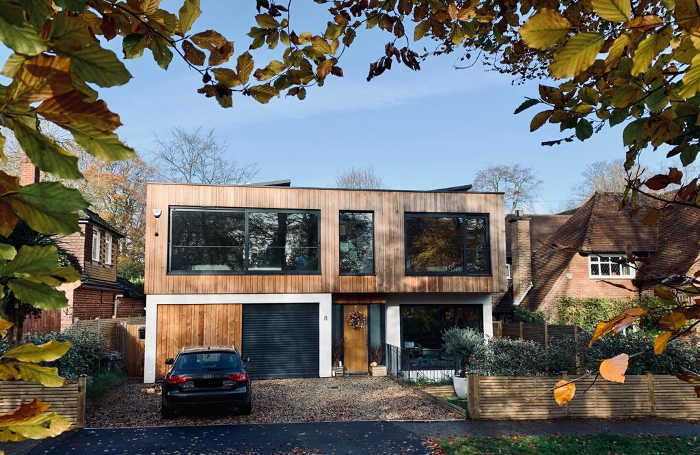 How do you think the profession could break down barriers to entry for people of all backgrounds and abilities?
A large part of the problem is the cost of student-dom and the short-sightedness of student fee structures full-stop…
It might be unrealistic to expect a government to subsidise any individual profession, but longer professional courses could be offset or incentivised somehow. The value to society and the public of a high quality and sustainable built environment should be emphasised by the powers that be.
Although often considered generalists, only the best architects can be expected to master the full range of architectural roles. However, the tailoring of roles based on individual strengths opens opportunities for more diversity in terms of opinion, culture and most importantly ability.
It is more desirable than ever that professions reflect the society they represent. It would be good to bring design (and architecture) teaching into schools earlier, to encourage kids to imagine and work towards a potential role for themselves.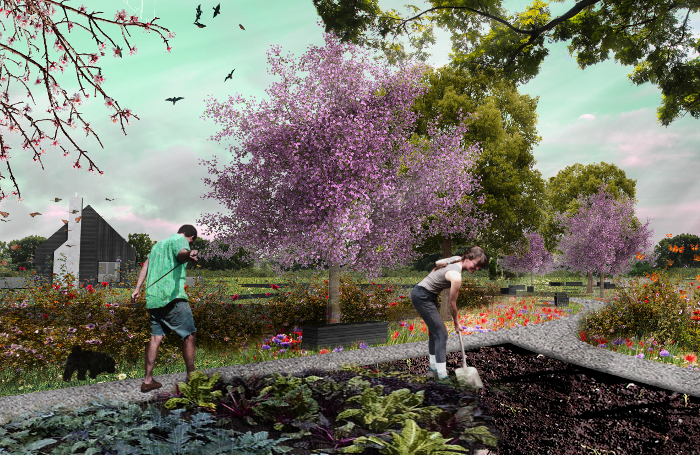 Who inspired you to become an architect and where do you look for inspiration today?
Chris: For me the inspiration was LEGO. As a child I would spend hours building various structures, and I still own a LEGO building that I built around the age of 7, which my grandma put to one side and kept. As time passed by, my interest initially grew towards product design but after seeing buildings designed by Philippe Starck, I was lured in and eventually completely sold on architecture after researching architects like Louis Kahn and Le Corbusier. Today due to my interests in Phenomenology I tend to find inspiration in the everyday, by seeking to recognise and capture moments of experience and to understand how the architecture around me has contributed.
Tim: I was influenced heavily as a child by builder-stonemason grandfathers in the west country; wigwam building (blankets) and house-boat building (cushions) project-managed by my elder sister Liz – a form of early place-making; later as a teenager by an architect family friend with a clear passion for his work and a beautiful house of his own design. In the early days of my degree course, some studio inspiration from Ted Cullinan cemented a natural progression. Today I look for inspiration from people with a clear sense of craft – either architects who understand manufacture, or builders with design ability or appreciation.
If you could be doing anything else anywhere in the world, what would it be, and why?
Chris: From a young age I've always been passionate about animals and have rescued a number over the years. At the moment this includes some Chinese Fire-Bellied Newts, and in the past, I've rescued dogs, goldfish from overstocked ponds, a guinea pig and perhaps most oddly a ferret. I also try and do my part for wildlife and have built a hedgehog home in the garden for our resident hedgehog, Harry. It would be great to take this a step further, being part of the rewilding projects in Devon with beavers or Blean Woods where Bison will be introduced in spring 2022.
Tim: Running a small self-build, cookery, and permaculture centre somewhere in the Italian Lakes, free to join on the basis that each participant shares their knowledge, experience, and labour. Privately, jewellery design and manufacture at the weekends. Because a life full of one's favourite things might be nice and because the best society is not made on your own. One can dream…
To find out more about Bulmer + Counter Architects visit their website or follow them on Twitter, Instagram, or LinkedIn.