28 January 2022
Pamphilon Architects is an award-winning architectural practice based in Cambridge.
Sustainability: Sustainability runs at the core of our design process where we strive for buildings which are simple, energy efficient and beautiful whilst considering the whole-life carbon footprint of the design and any opportunities to increase biodiversity of the site.
We are Passivhaus accredited, arguably the world's leading approach to fabric first, low energy buildings and apply this knowledge to all our projects. We believe that in order to design truly low carbon buildings we must evaluate previous projects through Post Occupancy Evaluations ensuring we continue to learn and design to best practice.
Joyful: We work hard to design practical and durable architecture, spaces that are flexible and don't need to be reworked in the years to come, but we also try to inject a sense of fun and creativity into all our projects.
Community: We thrive on collaborative and creative dialogues with our clients, consultant teams and their communities and enjoy bringing together often complex user groups or briefs. We enjoy the puzzle of converting a brief into something creative and beautiful and pride ourselves in being able to negotiate through difficult planning constraints.
RIBA East had a chat with Anna Pamphilon about the practice, their journey, the sustainability issue, and where they look for inspiration!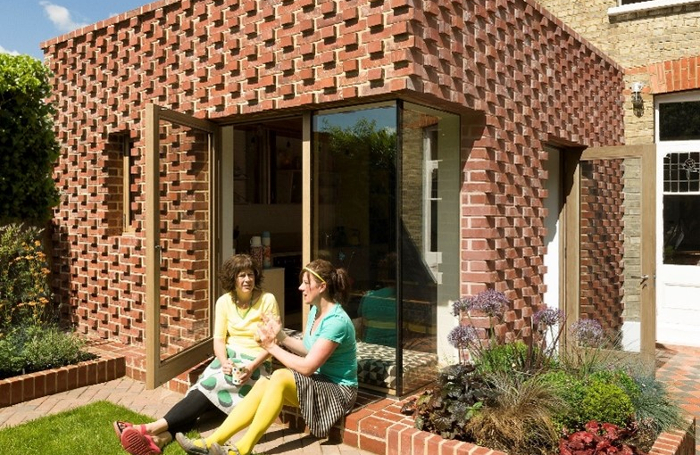 What was your learning journey like and was it conventional?
You can never stop learning as an architect, I find it pretty overwhelming at times.
I studied at the Mackintosh School of Architecture for my degree and then offset this pragmatism with the Bartlett School of Architecture for my diploma. I found it tough at the Bartlett initially as it was such a contrast to everything I had been taught so far, but ultimately, I think it has made my work broader and was a really good experience.
Before setting up my own practice I used my maternity leave to complete a masters in sustainable architecture at the Centre of Alternative Technology, a place I have always been fond of. The course was brilliant, such amazing and knowledgeable tutors I would recommend it to anyone. I keep meaning to go back and read my notes as I learnt so much. This course then inspired me to become Passivhaus qualified a few years later.
I am constantly amazed at the knowledge out there and am never afraid to pick up the phone and ask people to review my details and suggest improvements, so the learning journey is not over!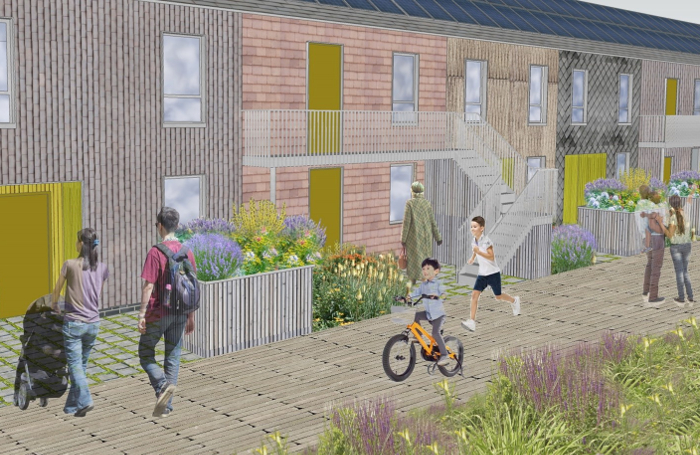 What's the most exciting project you've got coming up?
We have been working with the Cecil Sharp House on the refurbishment of their café and venue spaces. This has been a wonderful project to work on, the Cecil Sharp House is a special place, it's a hive of activity. We have just this week received planning permission so watch this space…
Another existing venture is our collaboration with phhomes to design modular, low cost, houses to Passivhaus plus standards. We have put great focus into reducing the embodied carbon footprint through the use of the PH15 construction system and innovative cladding materials.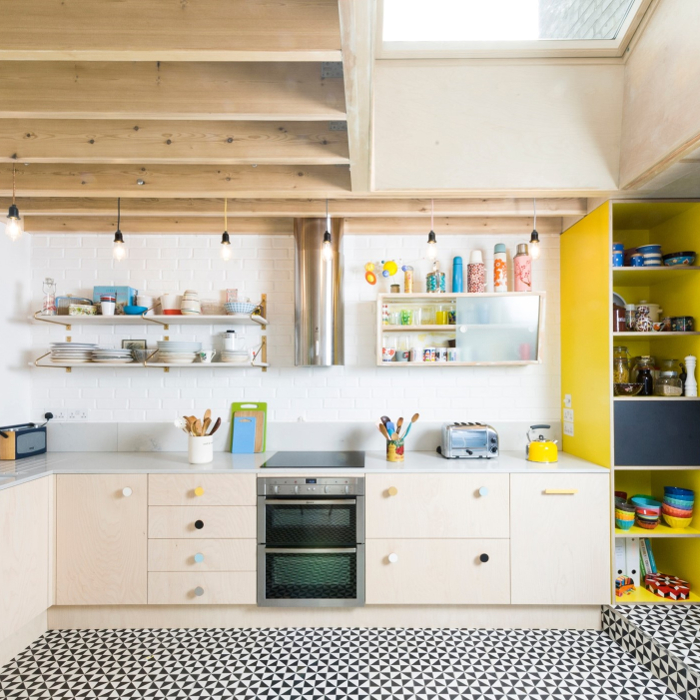 How do you incorporate sustainability into your work?
We keep it at the top of the agenda for every project we do and discuss targets from the outset so that we are clear where the clients stand from the start. The targets set out in the RIBA 2030 Climate Challenge are a useful starting point. Clearly you need client buy in, so some projects are invariably 'greener' than others, but we will discuss the merits of all decisions from a sustainability point of view regardless.
We do lots of retrofit work which is inherently more sustainable and have signed up to Architects Declare and the RIBA 2030 challenge and more recently have become a member of cambridgedoughnut.org as we are increasingly interested in regenerative design.
We are Passivhaus qualified as we believe this to be a safe path towards better more efficient buildings. The knowledge we have gained from this has helped inform better detailing even on projects which are not Passivhaus.
Lastly, we are great believers in Post Occupancy Evaluations. It would be great if it was mandatory to properly evaluate the energy use of all completed buildings, as there is a big gap between designed energy use and actual use, and we need to reduce this gap by learning from our mistakes - collectively not individually.
How easy is it to practice sustainable architecture as a small practice?
Initially I set the practice up as I wanted to spend more time with my young children and needed the flexibility. But it was hard as I went from heading up the 'sustainability team' within a big practice where I felt my voice was heard and important within both the practice and within various institutions to becoming a sole practitioner where suddenly it's very hard to be taken seriously or heard, especially within big organisations.
This in combination with working on smaller projects made me feel a little despondent initially. However, with the increased focus on retrofit, smaller practices have an increasingly more important role, this in tandem with the fact that the practice is growing more established has definitely improved the situation.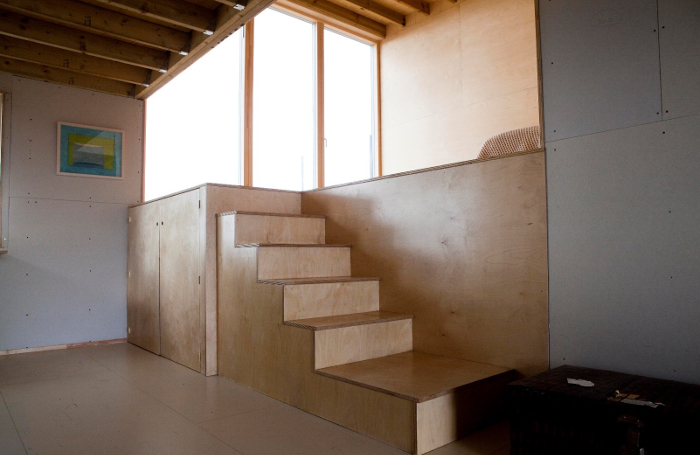 How do you think we can make architecture a more sustainable industry?
We need to work better as a team with all consultants, we need everyone in the industry to be pushing the agenda, M&E, structure, project managers not just the architects.
We need to monitor the energy use of built buildings and use this knowledge to close the gap between designed energy use and actual energy use and then evaluate this against the whole-life carbon of a building to see where the most impact can be made in reducing our carbon footprint.
We need to look beyond the building and to its surrounding biodiversity and consider how this can be improved, can a building actually have a positive impact - we will have achieved something then!
As architects we need to be better at understanding how to design low carbon buildings, such as thermal bridge free details, how to best retrofit insulation, what insulations are best to use in which scenarios and so on. It's complex, there is much to learn, but I am sure we will all become experts in time!
To find out more about Pamphilon Architects visit their website or follow them on Instagram.