27 July 2021
The RIBA East Sustainability Group was formed in 2019. It backs the RIBA 2030 Climate Challenge, which was developed to help support architects in meeting net zero whole life carbon for new and retrofitted buildings by 2030. The challenge sets a series of targets for practices to adopt in order to reduce operational energy, embodied carbon and potable water. All RIBA Chartered Practices can play their part in addressing this global crisis and are encouraged to sign up for the challenge.
There are 14 sustainability 'champions' in the group from around the region, who hail from a wide range of backgrounds and disciplines, working for, or running practices of, varying shapes and sizes. Group members represent all RIBA East branch areas: Bedfordshire, Cambridgeshire, Hertfordshire, Essex, Norfolk, and Suffolk.
All members of the group share a passion and dedication to create positive dialogue and to support and enhance knowledge sharing. Their objective is to increase understanding and awareness of sustainable design among fellow architects and professionals working in the built environment.
RIBA East Sustainability Group Members are:
Andrew Collett, Ingleton Wood (Group Chair)
Alex Reeve University of Cambridge
Ben Nourse, 5th Studio
Alice Hamlin, Mole Architects
Robert Mainwaring, Redhead Architects
Francesca Weal, Weal Architects
Matteo Sarno, 5th Studio
Arpad Rektor, Ergotechnics
Will Ludkin, KLH Architects
Laurie Anderson, Stanley Bragg Architects
Jos Rowe, Benchmark Architects
Sasha Edmonds, Liv Architects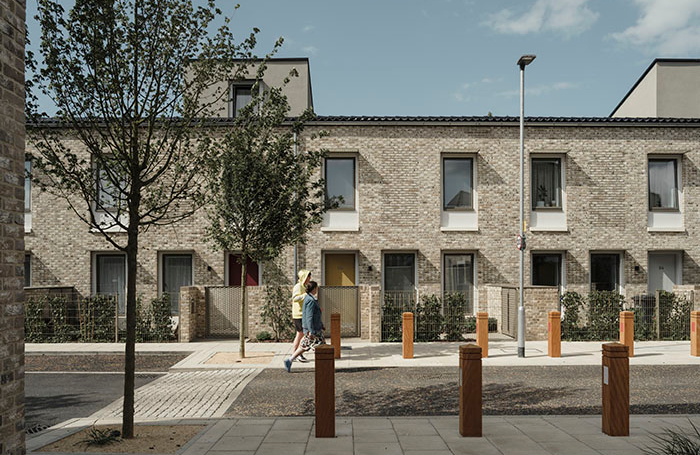 The group works with local branches and groups to identify exemplar case studies and to provide lectures and panel discussions on a range of topics, from general talks about Passivhaus design to calculating embodied carbon and the circular economy.
RIBA East has created a Sustainable Design Playlist which all RIBA teams can add to and is freely available to watch on YouTube. The playlist includes a vast range of talks and presentations on subjects including sustainable materials, retrofitting, embodied carbon calculators, CobBauge and much more - and the list is growing all the time.
<iframe width="100%" height="315" src="https://www.youtube.com/embed/videoseries?list=PLQIkSVdn4-CxksNQlClkd8LKdPhMOxaQo" title="YouTube video player" frameborder="0" allow="accelerometer; autoplay; clipboard-write; encrypted-media; gyroscope; picture-in-picture"></iframe>
Here are some useful links to support knowledge and learning:
If you're interested in finding out more, please email James Turnbull, RIBA East at riba.east@riba.org.