03 December 2019
RIBA is proud to announce our newest RIBA Fellow Members, recognising inspirational Chartered Members who have made a significant contribution to the profession.
By highlighting these professionals - and the broad spectrum of backgrounds and specialisms in which they work - we can continue to set a benchmark to which future generations of architects can aspire, as well as celebrate the sometimes unsung heroes of our profession.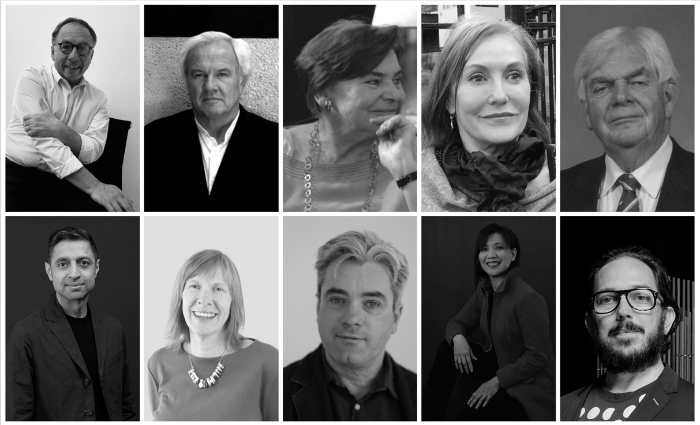 Harbinder Singh Birdi
FRIBA, BA(Hons), BArch(Manchester School Of Architecture)
Harbinder leads the CPD programme at Hawkins/Brown and has supported over 400 Part 3 graduates to date
he partakes in the 'Speakers for Schools' initiative, encouraging children attending state schools to join the design and construction industries
he is the Principal Architect for the design and construction of Tottenham Court Road station
Harbinder was the Project Architect on the New Art Exchange in Nottingham, which won a RIBA National Award in 2009
Helen Sian Taylor
FRIBA, BA(Hons),BArch(Manchester)
Helen is a founding member and former co-chair of Architects for Change, RIBA's Equality & Diversity Forum
she is Director of Practice at Scott Brownrigg
she played a significant role in the establishment of modern Apprenticeships in Architecture, and has recently joined the Board of the RIBA
Helen is passionate about cross industry collaboration, engagement and research
James Macdonald Wright
FRIBA, BA(Hons)(Huddersfield), DipArch(UCL)
James was responsible for the inception, design and administration of the construction of Caring Wood - the RIBA House of the Year 2018
he served as a Trustee of the Hackney Society from 2011 to 2013, working to encourage exemplary new design and conservation of the borough's rich heritage
he is a Senior Director of Macdonald Wright Architects
a number of James' projects have featured in London Open City events over the past decade
Anna Lira V Luis
FRIBA
Lira received the 2010 AIA Athena Young Professional Leadership Award for "contributing time and energy to improving her community's quality of life" and "actively assisting others, particularly women, in realizing their full leadership potential"
she has mentored young women and minorities about 3D Printing, Architecture Technology, and licensure
she developed new architectural solutions to help island nations overcome rapidly rising sea levels
Lira formed an architecture career for the benefit of others
Maurizio Mucciola
FRIBA, RIAS, MArch, Msc AAD
Maurizio is a co-founder and Director of PiM.studio Architects
he holds a Master of Architecture from the Politecnico di Milano and a Master of Science in Advanced Architectural Design from Columbia University
he teaches at the London School of Architecture, co-leading an LSA Design Think Tank researching how to 'rewild architecture'
Maurizio led the Design Team behind V&A Dundee, with Kengo Kuma
Richard Alexander Blenkharn
FRIBA, BA(Hons), DiplArch(Leeds)
Ric is a Yorkshire Design Review Member and a corresponding member of the RIBA National Housing Group
he specialises in addressing the issues of affordable housing in rural areas, having helped design and build over 50 affordable homes in villages across North Yorkshire
Ric has worked to raise awareness of Architecture in the region through writing a regular column for The Yorkshire Post
Tzena Nesheva James
FRIBA, DiplArch, DipProjMan(RICS)
Tzena is committed to raising the status and profile of the architectural profession, and promoting its value of serving the public's interest through quality design and sustainable environment
in 2017, Tzena was awarded the "Gold Capital" award by the Bulgarian Union of Architects for lifetime achievement in architecture
as a member of the Disciplinary Committee, Tzena helped to overhaul the RIBA's disciplinary procedures, creating fairer, more transparent system
Tzena has held more than 20 roles at the RIBA
Valeria Passetti
FRIBA, Doctor of Architecture
Valeria is a regular contributor to BBC Radio and Television and was previously Regional Chair for RIBA East Midlands
she received the Georgie Rennie Award from the Derby Lord Mayor and Conservation Area Committee 2015 for the conservation project of the Old Bell Inn in Derby
she has been a dedicated member of the RIBA Council, the RIBA Membership Committee, the Nations and Regions Committee, and now RIBA Board
Valeria is currently involved in ongoing research with Derby University on basalt fibres

Prof. Roger Francis Stephenson
OBE, FRIBA, BArch(Hons)(L'pool)
Roger is a tutor, visiting professor and an external examiner in universities across the UK and China
he was awarded an OBE in 2001 for services to architecture
he previously led RIBA North West as a Chair, and was nationally elected as Councillor at RIBA National Council
Roger is Director of Stephenson Studio, which has a strong emphasis on conservation and new uses for historic buildings
Prof. John Joseph Seymour Watts
FRIBA, Dip Arch(Manchester) with Exhibition, MRAIC, AIAI
Professor Watts was the Project Architect and CEO on the largest construction project in Europe at that time, Brighton Marina
in 1968, he led the design department of Rose, Beaton & Rose, New York, designing ten generations of electronic switching stations
he was the joint founder of the Architectural Department of NYIT
Professor Watts was awarded the Massey Gold Medal for Architecture in Canada
RIBA Fellow Membership
RIBA Fellow Membership recognises the achievements of our Chartered Members that have made a significant contribution to architecture, the profession and the community. The standard of applications was very high, and our Fellow Assessment Panel was impressed and humbled by the wide range of contributions that are being made by our own Chartered Members every day. The ten Fellows who have been elected represent a broad range of backgrounds and specialisms, who continue to affect and influence change from all four corners of the globe.
Download in-depth information about our 2020 Fellow Members.
Download the list of 2019 Fellows.
Download the list of 2018 Fellows.