RIBA launches Neave Brown Award for Housing
31 January 2019
The Royal Institute of British Architects (RIBA) has today (31 January 2019) launched a new prize: the Neave Brown Award for Housing, named in honour of the late Neave Brown (1929 – 2018).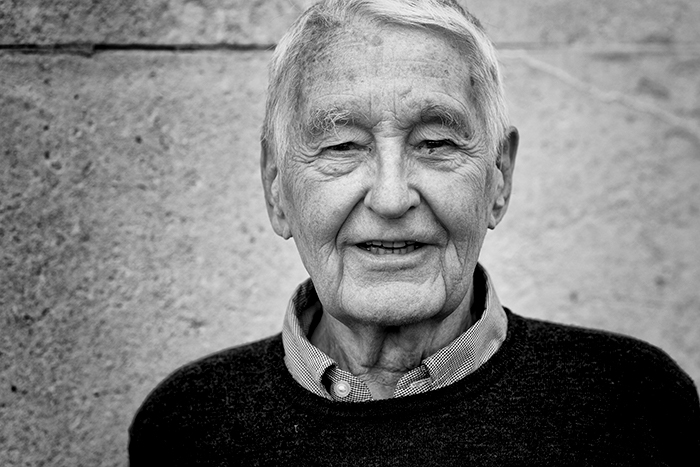 Neave Brown was a socially-motivated, modernist architect, best known for designing a series of celebrated London housing estates. In 2018, he was awarded the UK's highest honour for architecture - the Royal Gold Medal for Architecture, which is approved personally by Her Majesty The Queen.
All 2019 RIBA Regional Award-winning housing projects that meet published criteria will be considered for the inaugural Neave Brown Award for Housing.
Speaking today, RIBA President Ben Derbyshire said:
"It is an honour to announce a new, very special RIBA award dedicated to the late Neave Brown. Neave's contribution to housing will not be forgotten. He was a passionate pioneer who sought radical housing solutions to improve the lives of the local communities he served, and much can be learnt from his work.
According to RIBA research, in some parts of the country, just 1 in 5 people would choose to live in a newly built home. Architects, developers and local authorities must design and build homes that people want and this country desperately needs. I have high hopes that this new award will play a role in raising the bar and recognising good-quality, sustainable housing that will meet the needs of current and future generations."
The shortlist for the inaugural Neave Brown Award for Housing (six projects) will be announced on Thursday 25 July 2019 and the winner announced at the RIBA Stirling Prize ceremony in October 2019 (date TBC).
The 2019 RIBA Awards are open for entries until Thursday 21 February. More information on the entry process can be found here.
All 2019 RIBA regional award-winning housing projects will be considered for the Neave Brown Award for Housing if they are:
A winner of a 2019 RIBA Regional Award
A project of ten or more homes completed and occupied between 1 November 2016 and 1 February 2019.
One third of the housing should be affordable and should demonstrate evidence of meeting the challenge of housing affordability
ENDS
Notes to editors:
1. For further press information contact Abigail.Chiswell-White@riba.org, 020 7307 3811 or 07531 525108
2. Images of Neave Brown and his projects can be downloaded here.
3. Neave Brown (1929 – 2018) was a modernist housing architect, best known for a series of housing estates in and around Camden in North London. Recognition for Neave Brown came late in life. His work in the 1960s and 70s was rejected for eschewing the high-rise norms of the time and instead – most notably in the case of Alexandra Road (1978) – focussing on a street-based alternative that placed an emphasis on communal spaces and shared facilities, whilst working within the constraints of local authority budgets and planning requirements and a dense and constrained urban context. His plans made clever use of space, creating capacious and generous rooms for occupants.
4. The RIBA Awards have been running continuously since 1966 and are judged and presented locally. No matter the shape, size, budget or location, RIBA Award winning schemes set the standard for great architecture all across the country. RIBA Awards are for buildings in the UK by RIBA Chartered Architects and RIBA International Fellows. Entries are to be submitted to the region or nation in which the building is situated. Projects are judged first for RIBA Regional Awards, then RIBA National Awards; the RIBA Stirling Prize shortlist is selected from winners of the RIBA National Awards.
5. The Royal Institute of British Architects (RIBA) is a global professional membership body that serves its members and society in order to deliver better buildings and places, stronger communities and a sustainable environment. Architecture.com Follow @RIBA on Twitter for regular updates.