26 October 2021
Sophie Nguyen Architects is an award-winning RIBA Chartered Practice specialising in housing projects.
They are dedicated to designing spaces that are beautiful, spacious and noble, no matter how small or complex they are. Based in Great Western Studios beside the Grand Union Canal in West London, the practice was founded by Sophie Nguyen in 2003, becoming a limited company in 2009.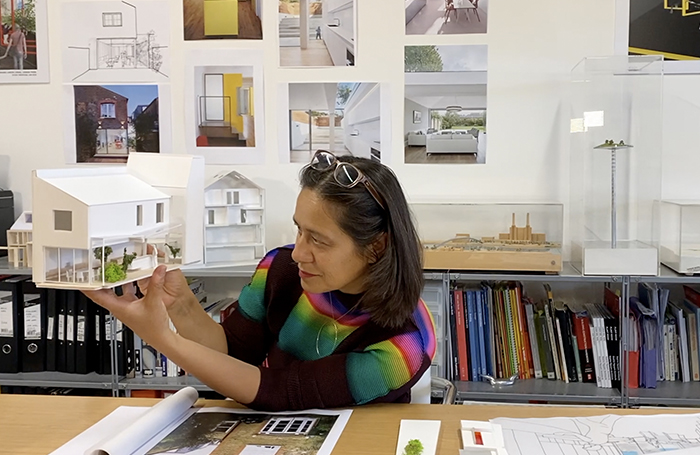 What gets you excited about architecture?
I feel very lucky to be in a profession which can profoundly change people's lives. The spaces that we live and work in have a huge effect on us, our mood, our lifestyle, our well-being. I love the opportunity to meet with clients, and to imagine with them what they can do in their space.
When I start on a project, I feel I am solving a puzzle – trying to maximise the possibilities of a space – the volume, the light - responding to the client's aspirations whilst fitting within the constraints – budget, planning, and technical. I am interested in using and optimising hidden spaces within a building – the volumes that no one has discovered or did not imagine existed. It is like mining for and then refining a precious metal. It is exciting to create a new world, a place that people can appropriate.
There is a joy in this process, a sense of playing to find a solution, like with a Rubik cube, and a wonderful satisfaction in arriving at a unique design.
I like to discuss with my clients what I call the Sunday afternoon test. A lot of spaces can look beautiful under sun and blue sky. However, the real test of a space is whether you would be happy to spend a grey, dark, rainy Sunday afternoon there.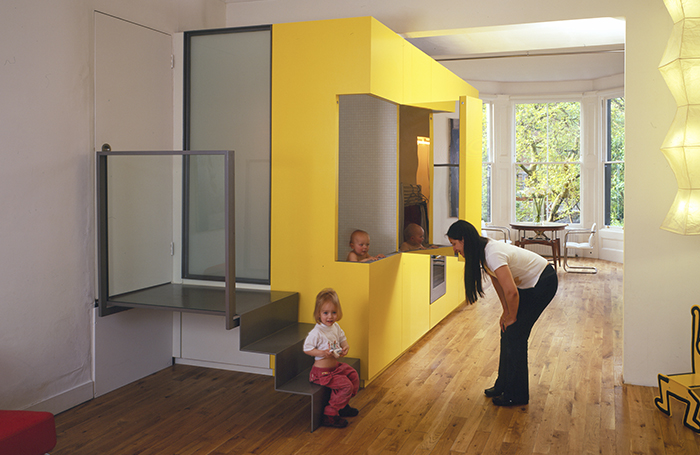 You work with residential clients but do you also think that architects have a part to play in the community?
I have lived mostly in cities, and it frustrates me to see spaces that are neglected or badly designed, and as a result hostile, or alienated from our urban environment. Architecture and urbanism have a massive influence on the wellbeing on the lives of a city's inhabitants. I am a member of the Westbourne Neighbourhood Forum and have also been on the Architects Advisory Panel for the Royal Borough of Kensington and Chelsea, and I try to contribute to the public realm through these roles.
We recently carried out a project for an unloved and threatening stretch of the Grand Union Canal towpath in Westminster - Grand Union Canal Urban Park.
How has your career evolved?
I was interested in the construction side of architecture from early on and chose to study at the most traditional school of architecture in Paris - UP9 in the Beaux-Arts later renamed School of Architecture Paris-Val-de-Seine. The course included Structures and Construction, as well as Architecture and Urbanism. Towards the end of my studies, I decided to further my construction knowledge and joined construction company Bouygues to do a Site Supervisor Internship.
As a woman in a mostly male industry, these skills proved to be useful either on site or when designing. I am interested in the idea that the technical aspect of construction is part of the design.
I started work in Paris at the Studio of Jean Marc Ibos and Myrto Vitart, where I was responsible for the facades and museology of the Fine Art Museum 'Palais des Beaux-Arts' in Lille, which won the Building of the Year award in 1997.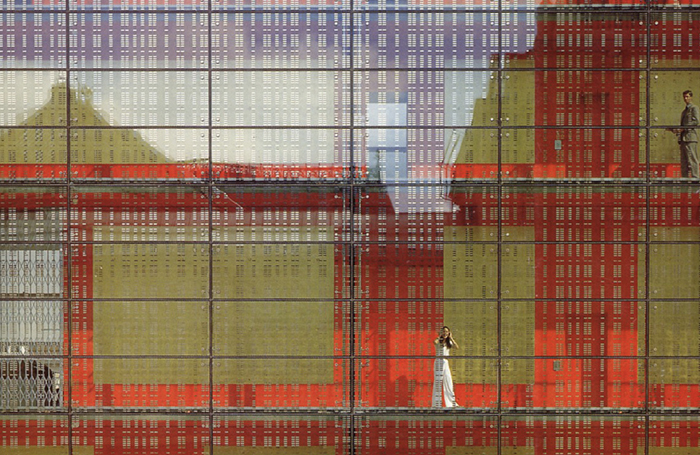 How do you see the future for architects?
I see two inspiring movements gaining momentum.
The first is the more direct acknowledgement of inequality for different members across society, and a clearer engagement with the need for diversity within the workplace. I was born and raised in Paris to a French mother and a Vietnamese father. I now live in the UK and have become a British Citizen. I realise increasingly that my perception of society and my place in it is influenced by my biological dual culture and the third culture of my adopted nationality.
We cannot dissociate our culture and background from our way of interacting with others, and even though there is plenty of progress to be made, the polemic on this over the last few years is in my view very positive.
The second movement is of course our direct engagement with the climate crisis, and the need to improve the way we build, the environmental footprint of our buildings, and the carbon footprint of construction in particular. At Sophie Nguyen Architects, we look to minimise both the embodied and operational energy consumption of our designs.
As creators of the built environment, and the synthesisers and interpreters of information from a wide variety of different technical disciplines, the architects' role is central in the future of the environmental challenge. I feel that now more than ever is a great time to be in this challenging, fascinating, exhausting, frustrating, and exciting profession.
For more information visit Sophie Nguyen Architect's Webpage, LinkedIn, Twitter, Pinterest and Instagram.