18 May 2023
RIBA's commitment to an effective planning system – including ensuring high quality housing and boosting the supply of suitable, affordable, and accessible homes, continues into 2023. Empowering communities is at the core of RIBA's approach, actively engaging stakeholders and fostering collaboration to shape inclusive decision making processes.  
It's been a busy year for the RIBA Policy team – including hosting events and responding to government consultations. Our vision is to deliver a proactive planning system that plays a central role in positively transforming the built environment. 
Office for Place event: Beauty: Who Cares, Wins! 
In January, in collaboration with the Office for Place, RIBA hosted Beauty: Who Cares, Wins!. The Office for Place was set up by the Department for Levelling Up, Housing and Communities (DLUHC) to help develop best practice in placemaking, including helping communities to develop design codes for new developments.
The event created an open dialogue on how we can create places that foster community, pride, and belonging. The event featured RIBA President, Simon Allford, Chair of the Office for Place Advisory Board, Nicholas Boys Smith, and senior civil servants including DLUHC's Chief Planner, Joanna Averley.   
Former Housing Minister Rt Hon Lucy Frazer KC MP also spoke at the event; giving an overview of how beauty will be a 'cornerstone' of the Levelling Up and Regeneration Bill (LURB), bringing new life to neglected areas and prioritising local consent for new developments. 
The National Model Design Code, its practical implementation, and the importance of innovative co-creation and consultation methods were also discussed. The event provided valuable insights into how architects could contribute to shaping attractive and community-centric built environments.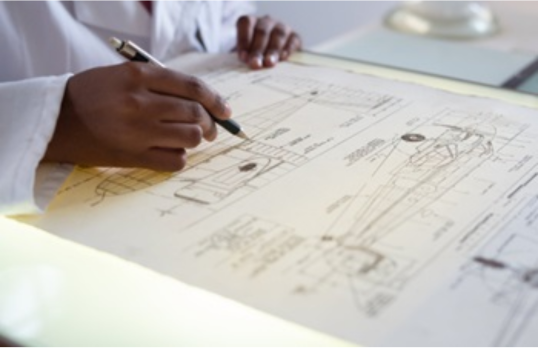 Consultation responses 
The LURB is currently passing through Parliament, and the government has consulted on various changes linked to the bill.  
In April, we responded to the DLUHC consultation on increasing planning fees and performance. The consultation sought views on proposals for raising planning fees and enhancing the effectiveness of local planning authorities.
Our response recommended that the government prioritises investment in order to strengthen the capacity of planning departments. Ringfencing this additional income, diversifying pathways to the planning profession, and fostering wider community engagement with planning processes are key to ensuring transparency and inclusiveness. 
Reforms to the National Planning Policy Framework (NPPF) were consulted on in January. Informed by RIBA Member expertise through a series of roundtables, our response applauded the emphasis on levelling up and increasing housing supply. However, the proposed changes to housing land supply requirements may fall short of delivering the number of new homes the country needs.  
Positively, the proposed changes acknowledge the crucial role of environmental considerations in shaping sustainable developments. Finally, as a long-standing policy position, we reiterated that planning departments should receive adequate resources to attract and retain qualified designers. Find out more about our views on how to strike the right balance between quantity, quality, and sustainability to create thriving communities for the future. 
We have also been engaging with the Labour Party through their National Policy Forum consultation. Interested in identifying key factors for fostering a thriving childhood for the next generation, the consultation sought recommendations on how to build more social housing and increase investment in genuinely affordable homes. We highlighted the importance of safe and secure housing, and access to green spaces – it is crucial that new developments foster mixed communities and prioritise community engagement.  
2023 and beyond 
Looking forward, the policy team is responding to further LURB consultations including the technical consultation on the Infrastructure Levy. This will inform the design and regulation of the system by which local authorities receive money from developers for infrastructure. We expect a number of further consultations to come forward over the coming months and will engage with members to formulate our responses.  
We continue to work with government to deliver adequate resources in local authority planning departments with qualified design expertise, prioritise quality housing, and embed sustainability in the planning system. Together, we strive to create a future where planning plays an active role in nurturing communities.