03 October 2019
The Royal Institute of British Architects (RIBA) has today (Thursday 3 October 2019) launched a climate change initiative to encourage the profession and wider construction industry to achieve net zero whole life carbon for all new and retrofitted buildings by 2030, alongside a campaign for Government to set new regulatory standards.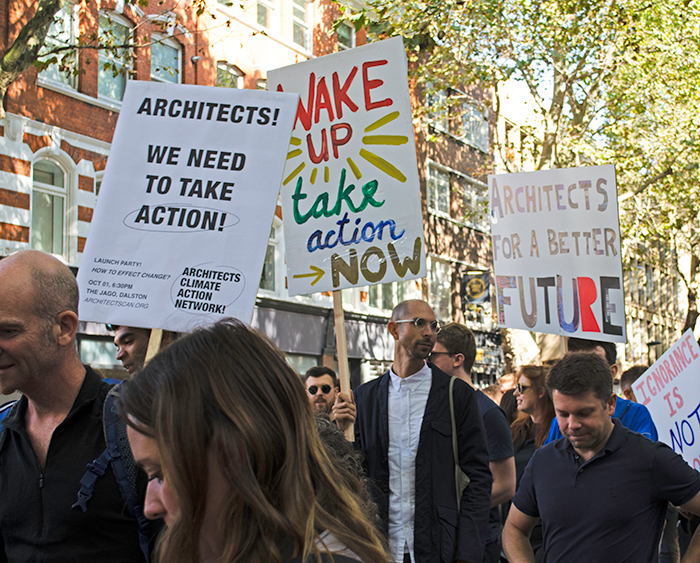 The RIBA 2030 Climate Challenge is part of the Institute's commitment to ensure that architects and the built environment sector are at the forefront of driving the change and delivering the solutions needed for a zero-carbon future.
The RIBA 2030 Climate Challenge asks all Chartered Practices to commit to four key targets:
1. Reduce operational energy demand by at least 75%, before UK offsetting
2. Reduce embodied carbon by at least 50-70%, before UK offsetting
3. Reduce potable water use by at least 40%
4. Achieve all core health and wellbeing targets (set out below)
RIBA President, Alan Jones, said:
"Given the built environment is responsible for around 40% of our carbon footprint, the way we design and deliver, run and maintain buildings must transform if we are to effectively tackle climate change. Architects have the knowledge, skills and experience to take the lead. I encourage all RIBA Chartered Practices to demonstrate their commitment and sign up to the RIBA 2030 Climate Challenge. This is an emergency and we must all take action, without delay."
RIBA CEO, Alan Vallance, said:
"The RIBA 2030 Climate Challenge sets the targets we, alongside other expert bodies, believe are vital to encourage the construction industry to deliver the necessary change. If all 3688 RIBA Chartered Practices sign-up and commit to this challenge, we will be on the trajectory for 2030 net zero."
More information on the 2030 Climate Challenge here.
ENDS
Notes to editors:
1. For further press information contact Abigail.Chiswell-White@riba.org +44 (0) 20 7307 3811
2. The 2030 Climate Challenge has been developed with RIBA's expert Sustainable Futures Group, in consultation with the Green Construction Board and the Committee on Climate Change.
3. In autumn 2019, the RIBA will publish the RIBA Plan of Work 2019 which includes updated sustainability guidance, and a new guide on sustainable outcomes. These materials will support members and practices to develop and deliver clear, measurable and realistic goals that ensure their projects meet the 2030 Climate Challenge targets.
4. The Royal Institute of British Architects (RIBA) is a global professional membership body that serves its members and society in order to deliver better buildings and places, stronger communities and a sustainable environment. Follow @RIBA on Twitter for regular updates.