03 March 2021
The Royal Institute of British Architects (RIBA) is pleased to announce Architecture Anew; its first public programmes talks season to focus on sustainability, in partnership with VitrA Bathrooms.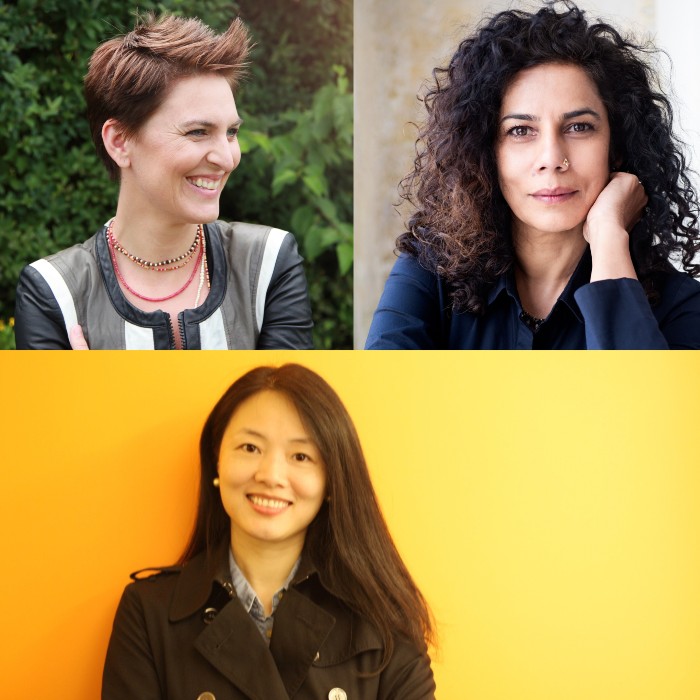 Architecture Anew will bring together award-winning architects, emerging practices and designers to discuss the role of architecture in designing a more sustainable future.
The first three digital talks, which will be available to stream live around the world, will feature Anna Heringer, Anupama Kundoo, Jonathan Tuckey Design, Studio Morison and Xu Tiantian.
In Conversation with Anna Heringer and Anupama Kundoo, 23 March 2021, 5pm (GMT), £3 Early bird rate, £6 Standard/£4 Member
The architectural practices of Anna Heringer and Anupama Kundoo have gained international acclaim for their work using locally sourced natural materials and traditional techniques from communities. Together they will discuss the ways design can and should nurture social, economic and environmental sustainability, followed by an audience Q&A. More information here.
Low Tech: Working Creatively with Nature, 20 April 2021, 5pm (BST), £3 Early bird rate, £6 Standard/£4 Member
How can we design buildings and environments using nature-based technologies, which offer more ecological solutions? Confirmed speakers for this roundtable discussion on building design include Practice Architecture, Jonathan Tuckey Design and artists Studio Morison. They will examine how each of their practices is creatively finding new ways to adapt traditional building techniques such as thatch, cob and rammed earth, giving them renewed relevance in 21st Century. Includes audience Q&A. More information here.
Rural Renaissance: Xu Tiantian (DNA Design and Architecture), 11 May 2021, 1pm (BST), £3 Early bird rate, £6 Standard/£4 Member
Architecture can play an important role in supporting, sustaining and building resilience in rural communities, and we can learn skills and methods from the way these communities live. In this lecture Xu Tiantian, from Beijing based DNA Design and Architecture, will talk through the practice's highly acclaimed projects, implemented following wider strategy and investment into rural communities. Includes audience Q&A. More information here.
Public Programmes Manager, Chloe Spiby Loh, said:
"We are incredibly excited to deliver our first major talks series which focuses entirely on sustainability. 2020 marked a radical change in the way we live our lives, from how we use our homes, to how we engage with our local community and connect globally. This original programme will examine necessary ingenuity, entrepreneurship and creativity, and we hope it inspires individual action and behavioural change."
For more information on the Architecture Anew talk series, visit here.
ENDS
Notes to editors: