25 February 2020
This year marks 10 years of the RIBA South West Work Experience Project, started by CfD Architects at Saltash in 2011 for Cornwall, and currently delivered in partnership with RIBA South West across Cornwall and Devon.
The project provides a potted version of an architects commission for year 11 and 12 students, undertaking a week's work experience with a RIBA architect's practice in Cornwall and Devon.
Students look at the whole process from a client's brief, studying requirements and constraints, researching background, communication and creating a design.
Projects are then considered by a team of architects and architecture students at the University of Plymouth. Awards are then made and winners invited to attend the RIBA Cornwall and Cornwall Architectural Trust Annual Lecture in November, where projects are exhibited.
In 2014, the project was renamed to the 'RIBA Inette Austin-Smith Work Experience Project', in honour of Inette's huge contribution to architecture across her career. Inette lived in Cornwall, and sadly passed away in 2017.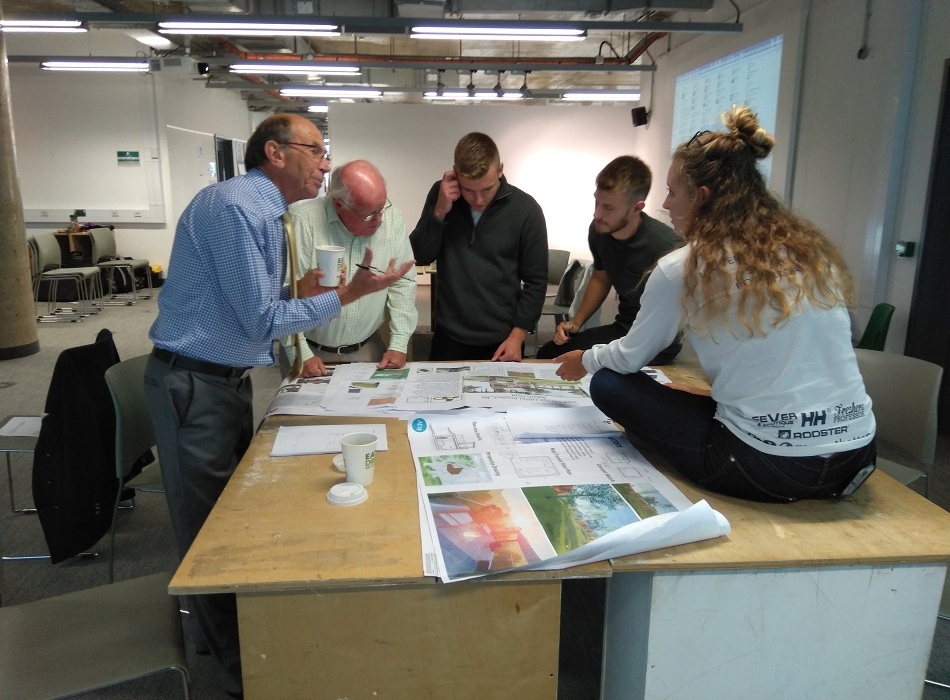 A-level students Ryan Barriball and Sam Cooke applied for a week of work experience with CfD Architects in Saltash in July 2015. That year, the brief was to design a beach hut, meeting certain criteria. Ryan won in his age category with 'The Curves', and Sam was the runner-up with 'The Sail'.
Both Ryan and Sam later went on to study architecture at the University of Plymouth. In September 2019, they joined the panel judging last years' work experience project - an inspiring conclusion to a journey that started with them taking part in the project four years earlier.
CfD Architects work with RIBA South West to continue to run the project, with briefs including a bandstand, tree house, lifeguard beach station and village square. In 2016, RIBA Plymouth and RIBA Exeter joined, bringing Devon into the initiative.
2020 is the tenth year of the project, and the beach hut brief has been enhanced for this year's special anniversary project.
If your practice is located in Devon and Cornwall and has work experience students joining you in the coming weeks, please do take part by looking at the brief here.