RIBA's pre-Pride Bucks Fizz Breakfast
05 July 2018
On Saturday, 7 July, the RIBA will be hosting its third Pride Breakfast event to support inclusiveness across the profession. This year is different, however, as it will see the profession's first float, which architects will be invited to march behind in this year's Pride in London Parade.
The architecture of the mobile Pride float is a new design challenge taken up by a team from Hawkins\Brown for float organiser Architecture LGBT+.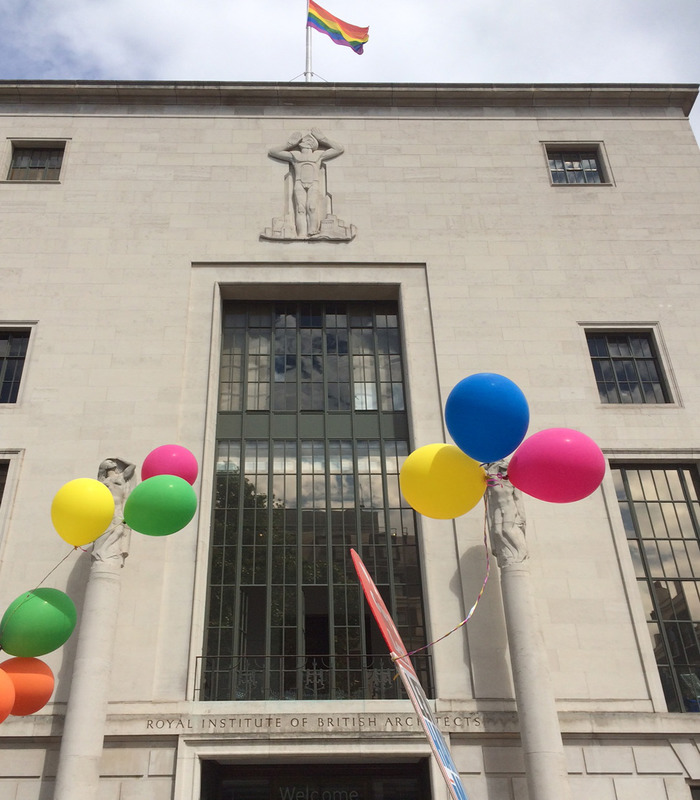 Jonathan Chan, creative lead for the Hawkins\Brown team when not delivering a new headquarters for the London Borough of Barnet said: 'A float dedicated to architects at Pride is wonderful news. Having marched on Pride on numerous occasions, I had noticed the marked absence of my profession. So, this opportunity has been a long time coming for me personally.
'It's a meeting of two identities as an architect and as a gay man, which I've so far found slightly disparate. It's a thrilling prospect. And my boyfriend won't have to hear me whine that architects don't get their own float.'
Prior to the parade, the RIBA and Architecture LGBT+ will be hosting what has become an annual Bucks Fizz Breakfast and panel discussion, this year with a theme of 'Intersectionality' chaired by former Architects for Change chair Danna Walker.
The free event marks the second anniversary of the launch of Architecture LGBT+ at the original breakfast inaugurated by Past President Jane Duncan.
Text by Neal Morris, © RIBA. This is a Professional Feature edited by the RIBA Practice team. Send us your feedback and ideas
Posted on 5 July 2018.