Roll-out of new apprenticeship funding regime from 1 May
27 April 2017
The government's new funding regime for apprenticeships gets underway from 1 May and will apply to all employers, not just large organisations with payrolls of £3m plus that are required to pay the apprenticeship levy since April of this year.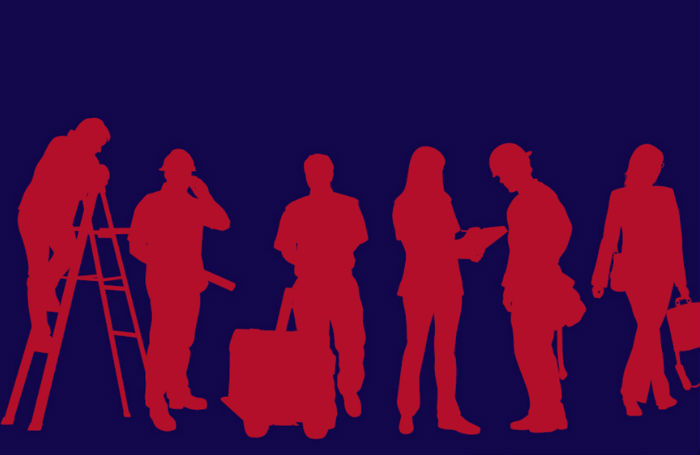 Large and small practices alike can take on apprentices for non-architectural roles such as engineering or business admin and pay only 10% of training costs.
The government's new 'co-investment' funding system will see the government picking up the remaining 90% of training costs as long as the employer uses an approved apprenticeship training provider who can demonstrate that training contributions have been paid. Employers will remain solely responsible for salaries.
There are also various incentives for both levied practices and non-levy payers to take on apprentices in the 16-18 age group and from disadvantaged backgrounds. For instance, employers with less than 50 employees may be eligible for a £1,500 AGE grant if they recruit an apprentice aged 16 to 24.
Levy-paying large practices make up around 2% of RIBA Chartered Practices. Some of them have formed the Architecture Trailblazer Group, which is working on developing formal standards for architect and architectural assistant apprenticeships by 2018-19.
In the meantime, any practice will be able to offer training in other disciplines listed among the apprenticeship standards and frameworks.
There is also a list of all the employer-led trailblazer standards either in development, published or approved for delivery.
RIBA Director of Practice Lucy Carmichael points out that because the new system allows individuals to repeat a level of education, apprenticeships offer an opportunity for larger practices to develop existing staff in different roles.
BDP is a member of the Architecture Trailblazer group and one of the large practices already training apprentices, currently in engineering (civil/structural and building services) and business administration, and considering the possibility of adding apprenticeships in IT.
Maria Glynn, HR Projects Manager at BDP says: 'We have been recruiting apprentices since August 2012 and find it is a very good way of recruiting bright and enthusiastic individuals who bring another dimension to the BDP workforce.
'The best thing for us is to see these individuals grow within the business, and to be able to provide them with the knowledge and expertise they need to go on to further education and to gain professional qualifications within their chosen institutions.'
BDP takes on between 4 and 6 apprentices each year with the expectation that they will continue to work at the practice on completion of their apprenticeship. Glynn reports that only one has so far decided to leave before the end of his apprenticeship.
While it does require a considerable time investment to train individuals, the advantages for the company are clear: 'Apprenticeships in the right companies open up opportunities that some individuals would never have had access to. As a consequence, they tend to be more loyal to the company and look at the opportunity as a career and not just a stop gap,' she adds.
Thanks to Maria Glyn, HR Projects Manager, BDP.
Text by Neal Morris, © RIBA