14 February 2020
On Thursday 13 February 2020 Yvonne Farrell and Shelley McNamara, co-founders of Dublin-based Grafton Architects, were awarded the 2020 Royal Gold Medal for architecture, at a special ceremony at the Royal Institute of British Architects.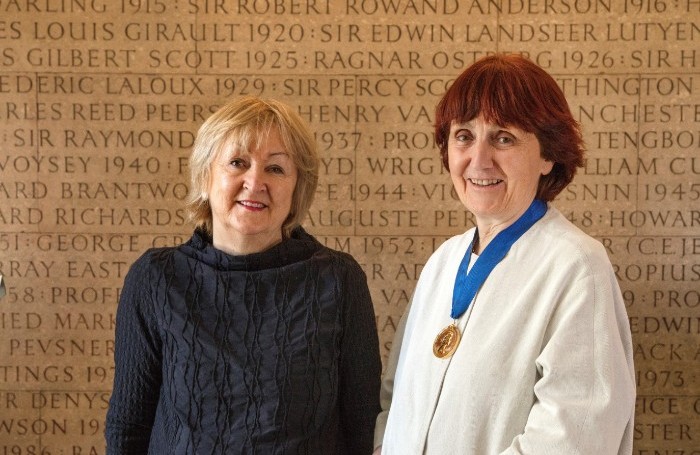 Presented in recognition of a lifetime's work, the Royal Gold Medal is approved personally by Her Majesty The Queen and is given to a person or group of people who have had a significant influence 'either directly or indirectly on the advancement of architecture'.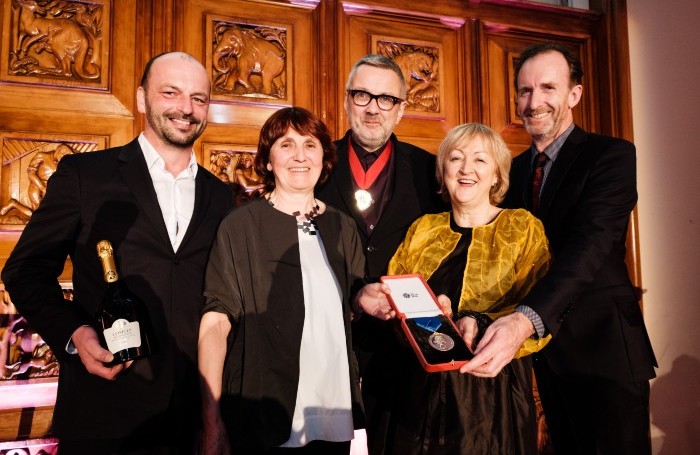 Yvonne Farrell and Shelley McNamara co-founded Grafton Architects in 1978 and work alongside directors Gerard Carty and Philippe O'Sullivan, who joined the practice in 1992. With an impressive portfolio of projects, the practice has achieved global recognition most notably for its exemplary education buildings; in 2016 they won the inaugural RIBA International Prize for the bold new vertical campus building for Lima's specialist engineering university (UTEC) in Peru. The practice have most recently completed their first UK building - Town House, a new landmark building for Kingston University in London, which opened last month.
On Wednesday 12 February Yvonne Farrell and Shelley McNamara presented the 2020 Royal Gold Medal Lecture. You can re-watch this here.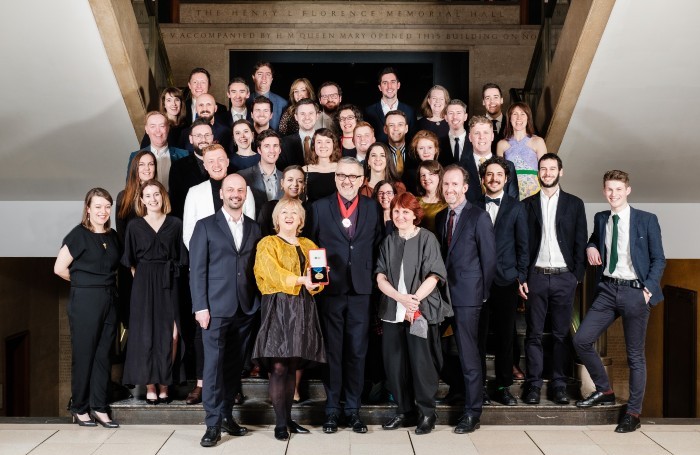 For more information on the Royal Gold Medal and Grafton Architects visit www.architecture.com/royalgoldmedal
For more information about Grafton Architects visit www.graftonarchitects.ie