05 October 2017
Historic England's invitation to the public to add images and information to the official listing record through its 'Enriching the List' initiative has also created an important opportunity for architects to showcase good design in the context of working with existing historic buildings, writes Hugh Feilden, Chair of the RIBA Conservation Group.
The scheme allows architects and other project team members to record what they have achieved with a listed building, information that is currently absent from list descriptions. In the process this will help to build a reference of good practice examples that is publically available to all.
The listing or designation of buildings is at the heart of the current heritage protection in the UK. Each building that is listed has a listing description, originally just text sufficient to identify the building when it was not yet feasible to publish photographs.
Modern listing descriptions are longer and attempt to describe the significance of the building as well as the building itself. However, not many buildings have an enhanced list description and none of the listings give any indication of future potential, or the possibility of conserving, improving or enhancing the building.
The list descriptions need to be updated en masse, but Historic England does not have the resources to do this. Hence the Enriching the List scheme, which has been set up to help fill the gaps by inviting people to get involved.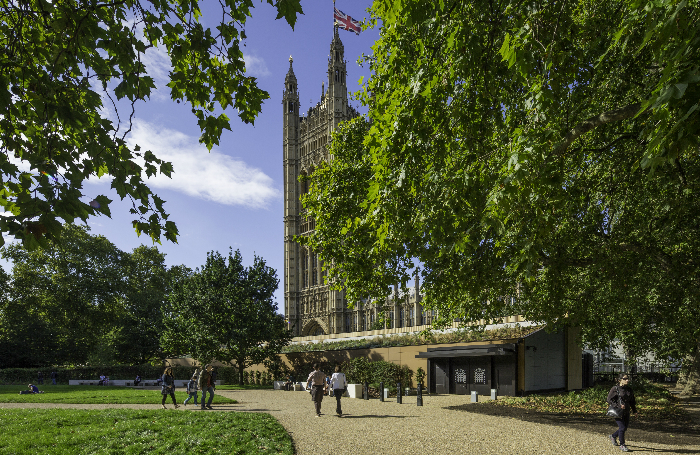 Historic England is keen for architects to get involved and bring their own insights to the enriching process. As Director of Listing Roger Bowdler puts it:
'The history of our land and its people is marked in the fabric of England's places. The List is a free resource holding details of the most significant of these, so they can be understood and protected for the future. Many buildings on the list are well-known and even world-famous. But in some cases there is much that remains unknown.'
'That's why we need architects' help – so we can share images, insights and understanding of England's special places, and capture these for future generations.'
Members of the public can log onto the Heritage Gateway and add photographs of listed buildings to their list description.
Contributors need to identify themselves by registering before they post an image and Heritage England will moderate the site, but the system is simple and runs on the general principle of 'be nice'. There are limits on file size, but these will change as the technology improves.
It is also possible to pay for an expanded entry to update the words.
Architects can record great examples of what has been achieved with these buildings or their settings. Foster and Partners work at the British Museum springs to mind, together with McAslan at Kings Cross and small gems such as IF_DO's Dulwich Pavilion.
This gives an opportunity to widen appreciation of the buildings and to highlight the importance of good design as part of sound conservation of buildings.
Good design is understated in current advice on conservation and heritage. Enriching the List is a chance to redress the balance and give better definition of what can be achieved to conserve and enhance our historic buildings.
Architects are urged to give it a try.
Text by Hugh Feilden, Partner, Feilden+Mawson. This is a 'Practice News' post edited by the RIBA Practice team. The team would like to hear your feedback and ideas for Practice News: practice@riba.org.
Posted on 5 November 2017.