Smart investment frees architects from admin tasks and pays off in productivity
16 November 2017
David Ayre is on a mission to reduce the time architects in his practice spend on admin tasks to the absolute minimum, from filling in time sheets to taking notes at meetings, and is prepared to invest in the software and admin support staff to get there.
The director of 40-strong Ayre Chamberlain Gaunt (ACG) wants to see the practice becoming a leader among technology-driven consultancies despite the relatively modest size of the business.
'As a profession we are selling our time, but not valuing it as well as we could. We believe there is software for everything and sometimes it means spending more, but it's a matter of being smart with overheads to make architects more productive,' says Ayre.
ACG abandoned the use of Excel timesheets, for instance, to minimise the time all staff members spent on manual recording. The practice switched to Cloud-based Harvest timesheet software, which the practice subsequently extended with its sister app Forecast for tracking project progress live against work stages.
The software not only reduced the time spent on time recording to just a few minutes for each staff member per week, but crucially allows continuous monitoring of profitability and helps flag up emerging problems early. It can be accessed by anyone in the office as well as from smartphones.
'The information is accessible to everyone in the office. It makes everyone aware of time spent, not from a must-do-quicker point of view, but with the aim of focussing on fee-earning design time and quality,' says Ayre.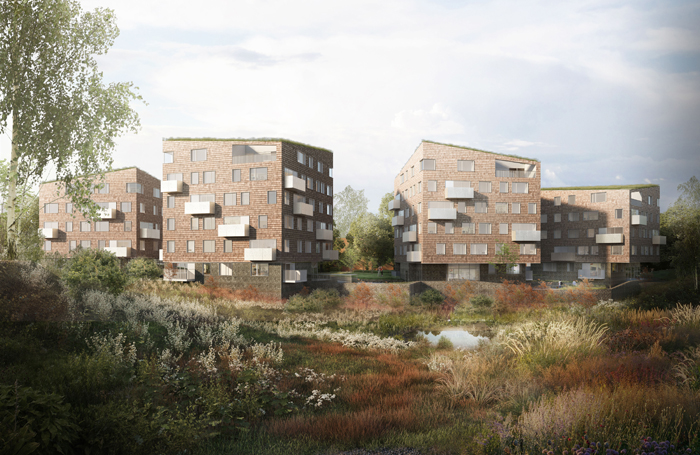 The practice also switched to a digital receptionist five years ago. This digital receptionist is a real person, but works remotely for an outsourcing company. While not particularly cheap, this solution still offers savings compared to employing a traditional receptionist in-house. And all calls, messages and emails are logged and tracked.
Meetings will eventually be captured by dictation software and the records managed by a business support person, putting an end to senior architects spending time writing up notes.
ACG projects include housing, education, commercial and community and earlier this year they achieved Level 2 BIM accreditation. More recently the practice appointed a head of technology whose salary Ayre expects will be covered and more through driving year-on-year growth through productivity.
Next on the horizon is document control and management, which the practice expects to adopt over the coming months. It promises to speed up document checking, approvals and quality control.
'Again, this is all about freeing up architects to do what they do best, and document issue caneat up an hour or two a week for people. It will be Cloud-based and managed by our business support team,' adds Ayre.
The document system will have a portal and will be accessible to the whole project team as well as their clients. Ayre is confident that the system will prove an attractive solution to some clients who may be struggling to manage their own documentation from perhaps a dozen or more firms, and so plans to offer the system to clients as a chargeable service.
Early inspiration for letting software take care of admin at ACG came from the finance and legal professions. These days Ayre, who is the Managing Director responsible for the day-to-day management of the practice, is looking at industries such as automotive for their management of workflow and their continuous development and testing regimes, the companies driving change and disrupting established ways of working.
For architects considering embarking on their own digital admin journey, Ayre recommends the introduction of financial software (Cloud-based Xero was the ACG choice) as the basis for practice accounts. It generates near live data, which Ayre says he now cannot imagine being without.
Ayre says their strategy has always been about freeing up architects' time to allow them to focus on architecture. 'We're not geeks, it's all about design,' he insists. And for a young practice, ACG has a long and growing list of design awards to back him up.
Thanks to David Ayre, managing director, Ayre Chamberlain Gaunt.

Text by Neal Morris. This is a 'Practice News' post edited by the RIBA Practice team. The team would like to hear your feedback and ideas for Practice News: practice@riba.org.
Posted on 16 November 2017.