07 September 2017
Speed Mentoring has become a fixture of the annual Guerrilla Tactics conference for small to medium-sized practices. A quick-fire exchange of ideas about personal or business development needs can be all that is needed to initiative a productive mentoring relationship that can benefit both sides.
The RIBA is committed to a number of mentoring programmes, recognising that mentoring can play an important role in improving expertise and capacity within the profession. Speed mentoring, copying the speed-dating model, has already proved effective in initiating successful mentoring partnerships.
With the theme of this year's Guerrilla Tactics being 'The Power of Small', an exploration of small and incremental changes in practice that can make a big difference, we asked some of this year's speed mentors what single piece of advice they would have liked to have been given by a mentor early in their career, and what change or tactic they employed to great positive impact on their practice.
Looking back, Zaha Hadid Architects' principal Patrik Schumacher says his decision to embark on the 'bootstrapping tactic' of rapid expansion during the boom years of 2003 to 2008 probably gives him most satisfaction today.
'I kept hiring my best students with the conviction that they will generate their own work and so justify being hired soon enough,' says Schumacher.
'This tactic worked then. I am not sure it can work now in our current period of stagnation. In any case, even now I would rather take some risks then play it safe. Life is too short.'
Zaha was a great inspiration and mentor, of course, though he says it was also very much a mutual relationship of complementary talents. Schumacher's other role models include Frei Otto for demonstrating just what research can achieve; and Norman Foster for showing how to build a fantastically potent organisation.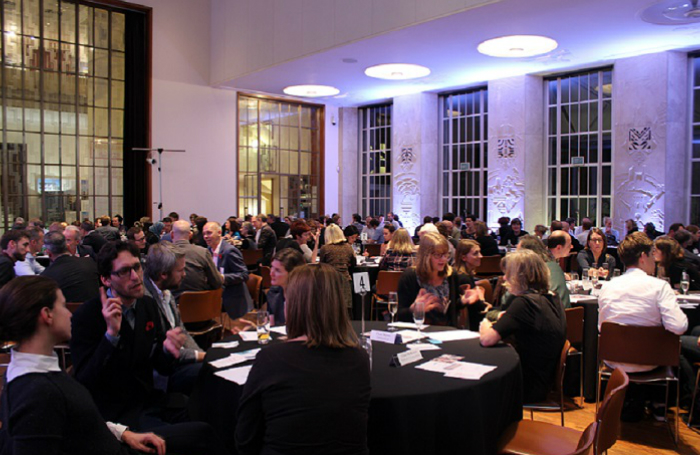 Better business skills are what Keith Williams and TV presenter and designer Charlie Luxton would have appreciated early on in their careers.
For the founder and director of design at Keith Williams Architects, recognising the importance of anticipating economic downturns before they arrive would have been welcome – he is probably not alone with this one.
Where Williams thinks he got it right is in choosing the right projects to take on, and learning on occasion to say 'no'.
He looks to Terry Farrell, a former employer, as a mentor and John Whiles of Jestico & Whiles on how to manage the daily pitfalls of running a practice.
Luxton plumps for the classic management principle of delegation – accepting that you cannot do everything and need to use other people to fill the gaps in your own knowledge and skills – as the advice he would have liked.
The positive management decision he recalls was the analysing and tracking of time to learn how to be more efficient, allowing more time for designing where it counts.
He also recalls his collaboration with Takero Shimazaki on a 1960s house transformation as an episode that helped him to grow.
Celebrated structural engineer Hanif Kara says he would have liked to have known earlier on how to communicate to potential clients the value that designers can add to the built environment.
As a longstanding director at AKT II, Kara has come to appreciate the importance of its own studio space on the way a practice operates: 'The importance of the space you are in physically, as face to face communication with your own team is invaluable at so many levels, from culture to innovation or efficiency, particularly in an age where human contact is being replaced by social media.'
The Speed Mentoring evening at Guerrilla Tactics 2017: The Power of Small will take place on 14 November, day-one of the two-day conference.
The registration opens on 5th October. To be able to attend a ticket to the conference is required.
You can find more information on the speed mentoring format in the RIBA Speed Mentoring Toolkit.
Thanks to Patrik Schumacher, director, Zaha Hadid Architects; Keith Williams, director, Keith Williams Architects; Charlie Luxton, director, Charlie Luxton Design; Hanif Kara, director, AKT II.
Text by Neal Morris. This is a 'Practice News' post edited by the RIBA Practice team. The team would like to hear your feedback and ideas for Practice News: practice@riba.org.
Posted on 7 September 2017.