08 June 2021
Tell us about your educational journey so far. What inspired you to study architecture?
My educational journey has been long so far (I'm sure a lot of architects can relate to this), but I think I've achieved a lot! I have a first class Bachelor of Arts in Art History from the University of Sussex and also a first class Bachelor of Science in Architecture from Leibniz Universität Hannover. When I wrote my art historical thesis, I was already specialising in the history of architecture. I studied the representation of colonial power through the Crystal Palace, one of the world's largest iron and glass structures, which was built for the Great Exhibition of 1851 in London.
As my first road into architecture was from a theoretical angle, I've always tried to intersperse my subsequent architecture degree with practical experience. By the middle of the second year, I was working in a practice over the holidays, and by the time I started my Master's, I had 2.5 years of experience under my belt.
I love the creativity of architecture but I also enjoy the challenge of engineering and physics, as well as the cultural and social influence that spaces can have. For me, architecture is the perfect field, as it allows me to delve into many different things.
TU Munich has been great for this, as it allows its students to choose freely from their vast offering of Master's modules. It's one of Germany's best architecture schools, and the course is very rigorous and tiring, with a lot of different modules to complete before you are allowed to graduate. However, I would really recommend it. A lot of courses are in English and the outlook is very international. Having studied both my undergraduate and postgraduate degrees in Germany, I have felt well-prepared for practice in most ways. You learn to design very rigorously and be in control of every aspect, from aesthetics and meaning to materiality and structure.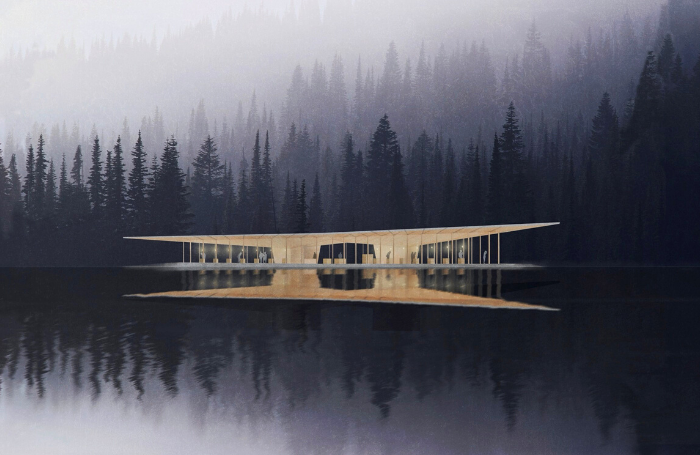 Congratulations on your winning piece 'Ending racism is a choice' in the RIBA Journal's Future Architects Writing Competition. Did you already have an interest in architectural journalism? What drew you towards this topic?
I've always been interested in writing about power and society, ever since my thesis on colonialism and the World Fair. I started reading and writing more again during lockdown, as it became a good way of feeling connected with the world. The writing competition caught my eye as the topic was fairly open, but yet delivered an intriguing prompt. Like in architecture, a brief can be helpful to provoke a reaction without pre-empting the result. A good brief allows you to stay creative.
Students are the future of the profession and it's vitally important that we highlight issues that impact young professionals and the future of architecture. What issues do you believe are the most important for architecture students today? Who has inspired you? What does the future of architecture look like for you?
Students absolutely are the future. Instead of kicking away the ladder behind us, we need to think about what we would like the next cohort to look like. I would like this generation to be more diverse, interdisciplinary, and most importantly, engaged with our profession.
I know that the Future Architects Front have been channelling the voices of students who say they do not feel ready for practice even after a very long course. I agree that universities need to demystify the process and make sure to teach a mix of theoretical and practical skills. The two should not feel mutually exclusive, but allow designs to grow organically from our knowledge and imagination. For my bachelor thesis, I had a lot of fun exploring the possibilities of engineered timber, cantilevers and waterproof structures. Rather than being dry and theoretical, I wanted to use these constraints to develop a design that manages to push the boundaries of engineering and yet becomes poetic, meaningful and beautiful.
The other big issue we have is that architecture is still too much of a monoculture. Other industries have long recognised that diversity at the top results in more successful companies. With diversity of people comes diversity of ideas. As Danna Walker has pointed out, diversity needs to permeate all tiers of a company, otherwise it only creates a revolving door of talent.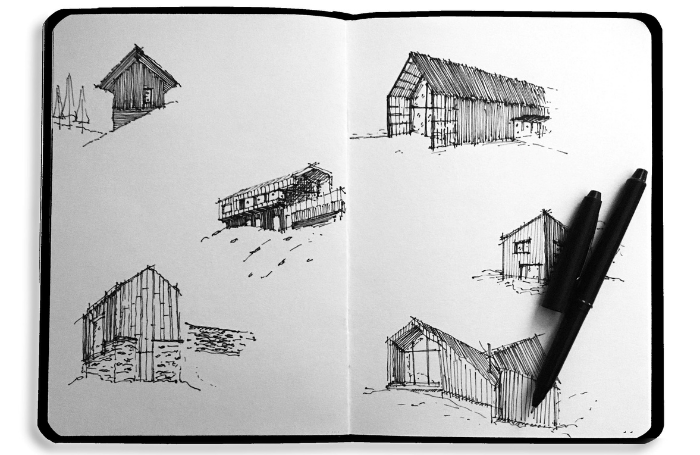 What are your aspirations for the future?
I would love to keep combining design with writing and curating art. I want to put my museum and art historical background to good use and open up some exciting collaborations within the architecture world. My aspiration for the future is for art and architecture to become more representative and offer a wider variety of perspectives. There is a fantastic piece by Wallace Erabu and Thomas Savage who pushed the boat out and imagined the first Ugandan Pavilion for the Venice Biennale as their student project. The world is so much bigger than we think and these kinds of visions are the projects of the future.
Your article highlights the importance of exercising conscious choice within the media you view, the books you read, the events you attend, etc. Do you have any recommendations that could inspire fellow RIBA Student Members to further engage with anti-racism, equality and inclusion within the profession?
I am really looking forward to Sabba Khan's beautifully illustrated book, 'The Roles We Play'. I have just pre-ordered a copy directly through her publisher. She is an architect as well as an illustrator. The culture she grew up in is very different from mine, but the stories she tells are universal. I think it's a fantastic example of learning about other people's experiences, and de-centring our Eurocentric narrative.
There are also so many groups and networks doing important work. For example, Migrant's Bureau is a practice tackling the issues of participation from communities using the built environment. We also have fantastic networks within the profession, such as the Asian Architects Association or FAME Collective, who not only offer support but also put on really insightful talks and conferences.
While COVID-19 has put a stop to large gatherings for a while, it has also created a treasure-trove of exciting online lectures that are so easy to join from anywhere. The most important thing to note is, you don't need to identify as a member of any particular group to learn from them. For example, I really enjoyed and benefitted from the Asian Architect's Network's symposium on Decolonising the Architecture Curriculum. It will be great to network in person again soon, but as someone who divides their time between countries, it has been so helpful to be able to join virtually, and I hope there will still be some of these agile virtual events in the future. However I'd love to go to London sometime to watch one of fourth_space's Negroni talks. I can really recommend their podcast on BAMEwashing. Everyone really spoke from the heart and it is a great introduction to the challenges relating to race that we need to tackle as a profession.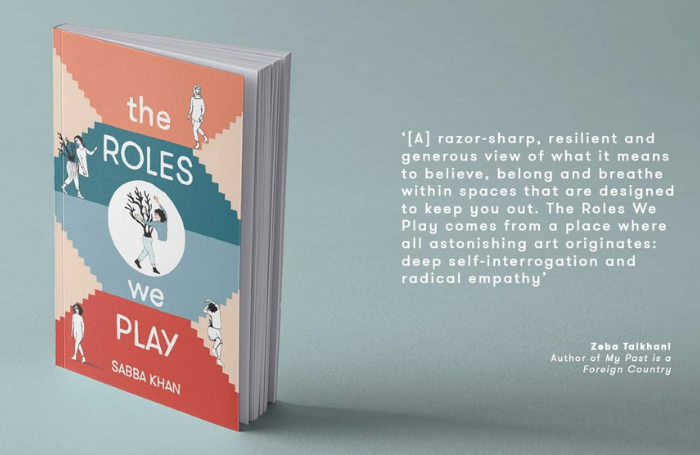 Read more of Sarah Maafi's written work here, or view her portfolio here.
You can also stay up to date with Sarah on Instagram and Twitter.
***
RIBA Future Architects is a network and a community for future and emerging architects, designed to support, inspire and provide a voice as you transition from study to practice. View our resources.