Taking advantage of networking opportunities
08 October 2019
Networking generates work. A strong portfolio and a string of regular interesting projects is generally not the result of mere talent alone, it comes from making oneself known to potential clients and building up a profile.
While few people, if any, consider themselves 'natural' networkers, it is nothing to be scared of – it is not solely the domain of the extrovert. A better way of looking at it, suggests Leanne Tritton, managing director of property and architecture PR consultant ING, is simply making use of personal connections to get more work.
Tritton points to one client who was able to trace most of their projects to contacts originally made on a 'Cycle to Cannes' ride to MIPIM. One connection can lead to another; even a conversation that does not directly lead to a client can lead to a useful referral.
"It is interesting that practices often believe they can delegate marketing and the making of connections to someone else, especially as many small practices don't have a marketing budget," she observes. While she acknowledges that practices are pressed for time, networking remains the cost-effective way for a small practice to make the contacts that will win work.
There are plenty of events across the UK for architects to profit from. In London there are events organised by RIBA London and New London Architecture, and property-led forums such as MIPIM London.
The RIBA regions promote busy programmes of talks, awards, building visits, and cross-industry events at regional and local branch level.
"There is so much going on in the regions," enthuses Christine Cavanagh, Director of RIBA Yorkshire. Regional and local branch activities are a great way of networking with other practices – and a way of discussing potential collaborations. But the primary objective in the regions, Cavanagh suggests, is to bring members platforms to engage with the wider built environment.
"Our events attract developers, public sector clients, suppliers, and other professions. Some events might be hosted jointly by contractors, engineers or the RICS. It is all cross-industry and there are opportunities for networking everywhere."
It is a similar in the West Midlands Region, where the agenda is driven by hot development topics: HS2, the Commonwealth Games, and the current high-rise development phenomenon in Birmingham are some current concerns.
"We recognised long ago that architects do not only want to talk to other architects," explains Debbie Walsh, Director of RIBA West Midlands. "Our development-focused events are always free, pan-professional, and open to the construction and development sectors. There is generally a senior level audience to network with."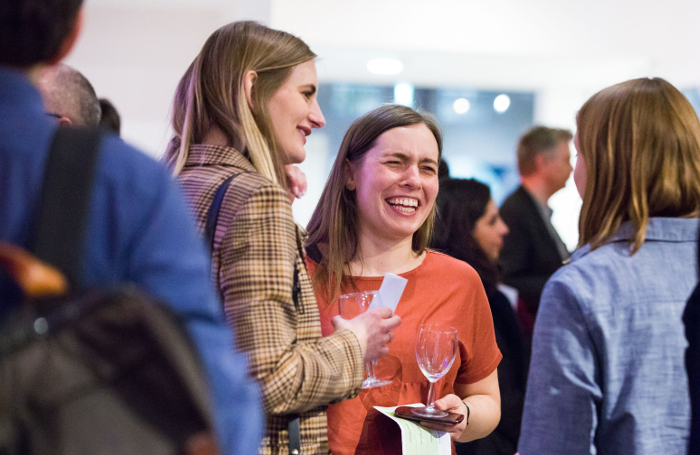 Walsh makes the point that participating in local RIBA events can be a good way for young architects to hone their networking skills in advance of client conversations they will be hoping to have in the future.
The other side of the networking coin, Leanne Tritton points out, is being proactive and creating such platforms yourself. Many potential clients, especially first-timers, appreciate information on how the process of architecture works. Any presentations that a practice could make to reach out locally could pay dividends.
"Giving talks or organising a seminar on how to do things is another way of making connections," she states. "Plug into any existing local business organisations, and tell them how you go about your projects and how you have found clients. And do your research, particularly if you have a particular niche such as conservation, that can be exploited."
Use of social media should go hand in hand with your networking strategy, she urges: both for receiving alerts about events of interest and flagging up your own participation.
Twitter and Instagram are becoming almost universal in promoting any event, while Tritton recommends Pinterest for showing off specialisms and niche areas of interest. She is also, as you would expect, a great fan of LinkedIn.
"The great thing about LinkedIn is that nobody minds being sent invites. Everyone is in business and nobody is offended," she affirms.
Leanne Tritton will be advising architects 'How to network like a pro' at Guerrilla Tactics 2019: Understanding the Development Mindset . The event takes place on November 5 2019 at the RIBA, 66 Portland Place, London, W1B 1AD.
Thanks to Leanne Tritton, Managing Director, ING Media; Christine Cavanagh, Director, RIBA Yorkshire; Debbie Walsh, Director, RIBA West Midlands.
Text by Neal Morris. This is a Professional Feature edited by the RIBA Practice team. Send us your feedback and ideas
RIBA Core Curriculum Topic: Business, clients and services
As part of the flexible RIBA CPD programme, Professional Features count as microlearning. See further information on the updated RIBA CPD Core Curriculum and on fulfilling your CPD requirements as an RIBA Chartered Member.
Posted on 8 October 2019.