23 May 2019
It has been ten years since the UK's first Passive House (or Passivhaus) building. Since then, uptake of its ultra-low-energy design approach has increased at around 20% annually, with over 1400 certified Passive House 'units' completed to date.
There is also a sizeable number of builds informed by Passive House principles but which are not officially certified, some of which even exceed its energy-efficiency standards.
Having Passive House expertise within your practice is a clear demonstration of a commitment to energy efficiency, fuel poverty reduction and to taking action on climate change. Given the number of businesses, nations, regions and cities signing up to commitments such as Net Zero Carbon Buildings, and the UK's 'Climate Emergency' motion signalling potential weightier sustainability policies in future, it might be a good time for practices to consider adding a certified Passive House designer to the team.
The vast majority of Passive House buildings in the UK are dwellings commissioned by housing associations and other registered social landlords, or are in locations where the standard has been championed by the local authority. Among private dwellings for ecologically concerned clients, Passive House tends to be the preferred model.
"There are a number of local authorities that mention it within their local plans," affirms Patrick Osborne, a Passive House designer and sustainability lead at RH Partnership. "For example, Camden Policy CC2 encourages residential development to meet Passive House standard."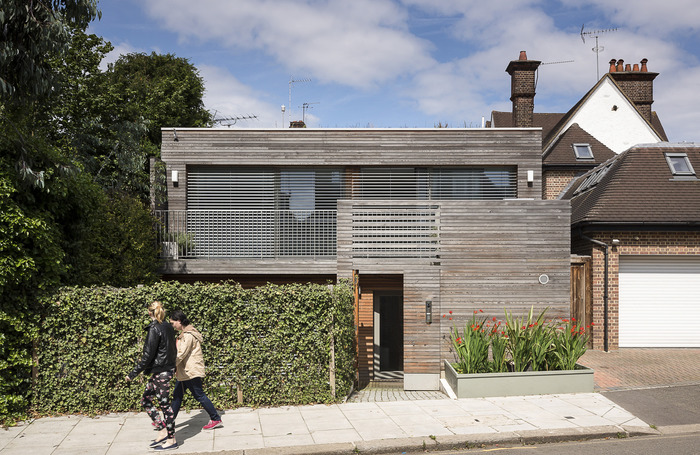 Universities and schools are also becoming a significant client base for Passive House designers and consultants. Oxford University is now asking for Passive House methodology to be followed, seeing it as the best way of improving building performance.
The benefits of good ventilation, heat recovery and comfort levels, and the avoidance of overheating risks, all make Passive House an attractive option for learning environments.
"There is a strong link between clients who have a long-term interest in a building and a building's design and construction quality," points out Will South, a Passive House designer and certifier at sustainable engineering consultant Etude.
"Passive House is a proven mechanism for achieving construction quality and low-energy design and so is very attractive to this sort of client. It's a standard that helps ensure you get what you pay for."
South finds that an increasing number of practices are using Passive House principles to test all their designs, irrespective of the building's desired energy target.
Furthermore, for architects, the job satisfaction in Passive House lies not just in doing your bit for the planet.
"Passive House means a front-loaded design process that is interested in the detail, and this is completely in line with an architect's design satisfaction," he attests.
There are two routes to becoming a certified Passive House designer: either passing an exam; or being lead consultant on a certified Passive House building and writing a short report. Some courses can support either route.
South suggests that the biggest cost for most consultants will be time. The not-for-profit AECB course, for instance, requires nine days out of the office, but is split into modules that can be taken separately, with some study time on top. There are early-bird and membership deals that can bring down the fee.
There is also a 'Passivhaus Bitesize' course spread across four half-days and designed to give designers a grounding in its key principles. The Passivhaus Trust provides a list of accredited training organisations.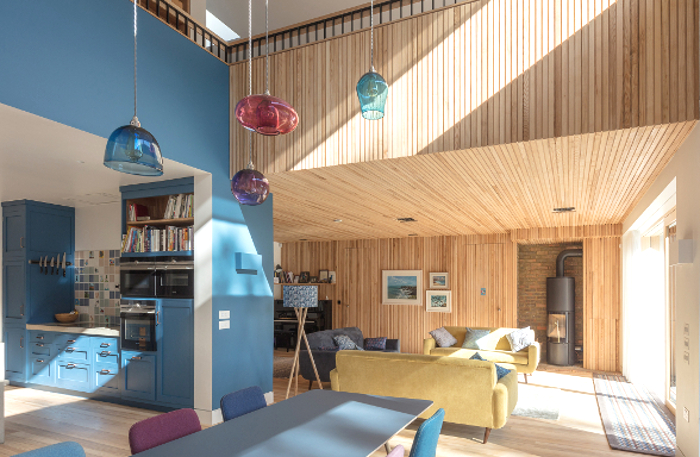 Patrick Osborne encourages architects at the practice to take the Bitesize courses to understand the fundamentals of airtightness and thermal performance and the reasons they are so important: knowledge that can improve the quality of their designs across the board.
"This has helped on all projects," Osborne explains, "as we can have conversations with MEP engineers about the assumptions they are making within thermal models and design."
Designers who do undertake the certified training course invariably remain Passive House advocates for the rest of their careers. As South puts it: "Once you've got the principles of airtightness, there is no going back!"
Thanks to Will South, Director, Etude; Patrick Osborne, Architect & Sustainability Lead, RH Partnership.
Text by Neal Morris. This is a Professional Feature edited by the RIBA Practice team. Send us your feedback and ideas
RIBA Core Curriculum Topic: Business, clients and services.As part of the flexible RIBA CPD programme, Professional Features count as microlearning. See further information on the updated RIBA CPD Core Curriculum and on fulfilling your CPD requirements as an RIBA Chartered Member.