The rewards of working on community projects
14 February 2019
When an architect becomes involved in a community project, they must become much more than just a designer. They might need to be an activist, researcher, educator, facilitator, funding consultant or financial advisor.
'Making It Happen' is the apt title of the RIBA's current exhibition, showcasing four very different community architecture projects. The redevelopment of Hastings Pier by dRMM Architects, is one of the projects featured. It could not have happened without the considerable ingenuity and commitment of the practice.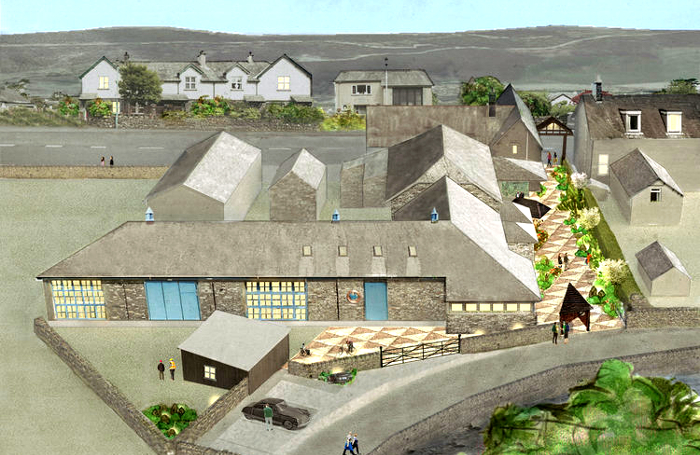 "Engagement with the community was constant across the project," reveals Alex de Rijke, one of dRMM's Directors and Hastings Pier's Project Director. "The initial competition was staged by a local community group formed in order to save the pier. They had no money at the time; nothing but the confidence to try."
"Not only did we need to develop the design brief but we had to help the client in applications for Lottery funding and grants, while also supporting them in their bid to purchase the pier." This was in addition to providing assistance with planning permission, building control and listed building status.
At competition stage, dRMM demonstrated their commitment to the project by carrying out thorough research in situ. "Hastings is a town with a lot of personality," de Rijke notes. "There are always events happening."
"We piggybacked onto several local festivals and set up simple stalls where locals and passers-by on the promenade could tell stories about their own experiences of the pier. We also went into local schools and churches, presented models and ideas and asked for feedback and critique."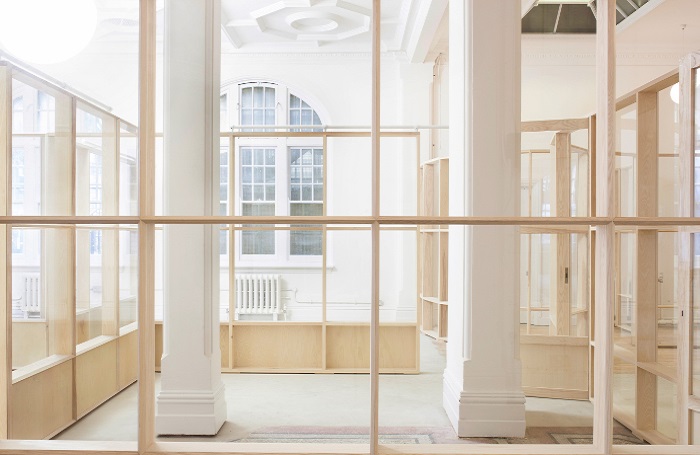 Such proactive community engagement also runs through 'The Road', an ongoing project developed by Takeshi Hayatsu Architects for Coniston Institute, a community-run village hall in Cumbria. "The project has slowly evolved," explains Hayatsu, who involved his students at Kingston University in the scheme.
"Students developed ideas to propose to local stakeholders: little public realm additions such as a bus stop, information kiosk, bothy and bread oven. We presented the schemes to locals via a public exhibition. We built a 1:10 model, took on the community's feedback and then built two of the proposals."
Communication is paramount in such community projects. "Locals were quite sceptical at the beginning but as the work progressed they became excited and engaged," Hayatsu reveals. "We involved locals in the construction, making a toolkit to allow them to add a decorative motif; we suggested a theme relating to the local copper-mining heritage."
Another project typical of the way in which the community architect is invited to take the germ of an idea and turn it into a viable project is Apparata Architect's library.
There was a design competition, but it was a very open brief. Ideas were invited for spatial and economic solutions that could be tied together, recalls Apparata co-founder Nicholas Lobo Brennan.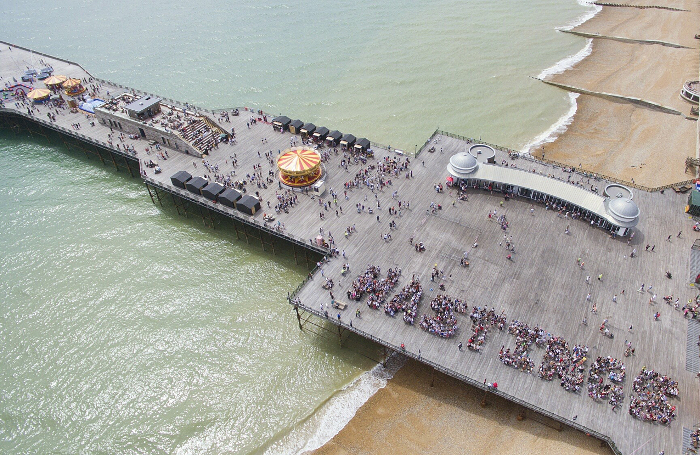 Apparata's idea was to create a community-focussed arts residency to the front and affordable workspaces (now occupied by artists and architects) to the rear, while avoiding a hard border between public and private spaces by installing glass partitioning.
But the 'making it happen' magic ingredient was Apparata's proposal to act as main contractor and directly employ a mix of local trades, volunteers and informal 'apprentices'.
The practice had experience of sub-contracting work and acting as main contractor on some similar-sized projects. Lobo Brennan describes himself as a designer and construction manager, when he is not being assistant professor at Kingston School of Architecture.
"By subcontracting to people we know, we can get a better value project. It allows us to look at the budget from the other side, not just costing work but reverse engineering the budget it to see what we can do with it. That is how you get the extras," says Lobo Brennan. "Being the main contractor, we only have to do conditions once, so there is a fee-saving too."
For a small practice, working on community projects can be a way to build up valuable experience that might sway later applications for larger public-sector products. For a large practice, they tend to be civic-minded labours of love. "At the end of day," says Alex de Rijke, "you have to ask yourself whether you are doing a project to make money or to make a difference. These are questions every practice will find itself asking."
Making It Happen: New Community Architecture is at the Architecture Gallery at the RIBA until 27 April 2019.
Thanks to Nicholas Lobo Brennan, Co-founder, Apparata; Alex de Rijke, Co-founder, dRMM and Takeshi Hayatsu, Founder, Takeshi Hayatsu Architects.
Text by Neal Morris. This is a Professional Feature edited by the RIBA Practice team. Send us your feedback and ideas.
RIBA Core Curriculum Topic: Architecture for social purpose.
As part of the flexible RIBA CPD programme, Professional Features count as microlearning. See further information on the updated RIBA CPD Core Curriculum and on fulfilling your CPD requirements as an RIBA Chartered Member.
Posted on 7 February 2019.