The RIBA launches its new Professional Services Contracts
15 November 2018
A new suite of RIBA Professional Services Contracts (PSCs) are now available in digital format and will be available in paper format from Monday 19 November 2018, along with updated guidance on completing Contract Details and the Schedule of Services.
Two years in the making, the new appointment documents are a major overhaul of the 2010/12 appointment documents. They are designed to bring the RIBA PSCs is line with current practice, recent legal developments and insurance requirements.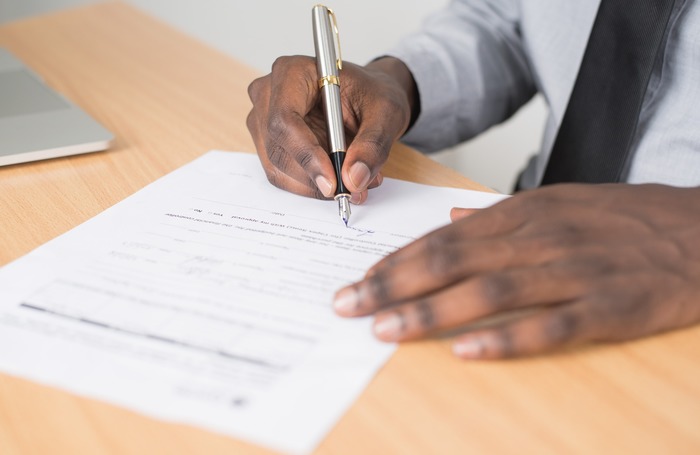 Both the RIBA and the ARB codes of professional conduct require architects to record the terms of their appointment before starting any work, so some form of written agreement with a client is essential. This should set out what tasks the architect will be doing, the timescale, fees and payment details.
'Professional codes of conduct require that a proper written appointment is in place before work is commenced for any client,' states Adrian Dobson, RIBA Executive Director Professional Services. 'Getting this key document right is critical'.
'It is crucial in confirming the schedule of services and fee arrangements, meeting your professional obligations, safeguarding your business aspirations and managing your legal liabilities,' Dobson explains. 'The RIBA's PSCs cover all the right bases in managing risk and providing reassurance and protection to architects and their clients.'
Each of the RIBA PSCs now comes in four main parts: Agreement; Contract Details; Contract Conditions (Definition of Terms and Clauses); and Schedule of Services.
The suite of RIBA PSCs is available from www.ribacontracts.com and comprises:
RIBA Standard Professional Services Contract 2018: Architectural Services
RIBA Concise Professional Services Contract 2018: Architectural Services
RIBA Domestic Professional Services Contract 2018: Architectural Services
RIBA Principal Designer Professional Services Contract 2018
RIBA Sub-Consultant Professional Services Contract 2018
The Principal Designer role now has its own separate and distinct appointment document, based on the requirements of the CDM Regulations 2015, following legal advice that a separate contract should be used to reflect a different set of liabilities for the role.
This RIBA PSC can be used for all kinds of appointment. However, for appointments where the Consumer Rights Act applies, the RIBA Domestic PSC should be used. Here the Principal Designer appointment is embedded as an option to accommodate domestic projects where the Architect/Consultant is appointed as the Principal Designer, rather than the more usual contractor.
Ian Davies, the RIBA's PSCs editor, says the comprehensive overhaul of the RIBA PSCs provided the opportunity to effectively re-write schedules of services based on current practice and the RIBA Plan of Work 2013. It is still envisaged that separate appointments should be used for pre- and post-design work stages 0 and 7, however, to ensure liabilities are not inadvertently extended.
For large projects where the RIBA Standard PSC is used, the new Schedule of Services now allows for the architect or consultant to undertake separate additional architectural roles such as Project Lead, Lead Designer and Contract Administrator, to reflect the make-up of larger design teams on more complex projects.
Architects will also notice a simplified 'Fees' section in the RIBA PSCs and the removal of the boxes that previously aligned fees with the RIBA Plan of Work.
'This recognises that all projects are different and gives the architect the freedom to set out fees in the most appropriate way for that project. It is a new approach that really comes into its own in the digital formats, which are generally more user friendly now as a result of the more comprehensive overhaul,' explains Davies.
On the legal front, architects will see that the obligation on the architect or consultant to exercise 'reasonable skill, care and diligence' has been clarified and extended to reflect recent case law. Expertise is now set at the level that can be expected of a consultant experienced in similar services on projects of a similar size, nature and complexity.
As a new RIBA Chartered Member benefit, digital copies of the RIBA PSCs are available to RIBA Chartered Members at a 50% discount.
Published alongside the suite of RIBA PSCs is the 'Guide to RIBA Professional Services Contracts 2018' authored by Ian Davies, which is presented as general guidance on matters affecting appointments and explains the provisions and use of the various RIBA PSCs.
The Guide also gives advice on the legal requirements of the appointment process, to help the architect/consultant explain contract terms to the client. It is recommended as a good place to start when considering use of the new suite of RIBA PSCs.
Thanks to Ian Davies, Consultant Architect.
Text by Neal Morris. This is a Professional Feature edited by the RIBA Practice team. Send us your feedback and ideas
RIBA Core Curriculum Topic: Procurement and contracts.
As part of the flexible RIBA CPD programme, Professional Features count as microlearning. See further information on the updated RIBA CPD Core Curriculum and on fulfilling your CPD requirements as an RIBA Chartered Member.
Posted on 15 November 2018.