The schools pioneering practice based learning
11 August 2016
New relationships between schools of architecture and practices that enable a more practice-based Part 2 offering - alongside important savings on fees for hard-pressed students compared to traditional routes - have been trialed over the past academic year.
Two schools are pioneering these courses where, crucially, students can earn as they learn: Sheffield School of Architecture and the new London School of Architecture.
Sheffield's two-year Collaborative Practice programme gives students two semesters of practice-based learning in year one, and two of University-based tuition in year two, while being classed as a full-time masters course.
Course leader Satwinder Samra says that as a school known for its social ethos, Sheffield felt it important to address the increasing fee burden facing students.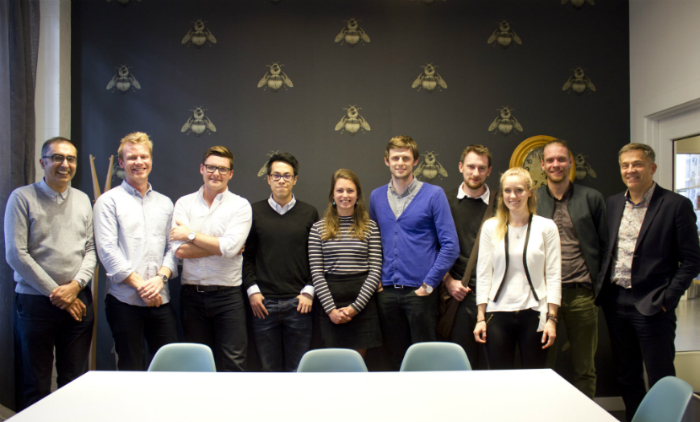 For the first year of the course, students are employed four days a week and do one day's online distance learning. The combination of practice-based seminars, tutorials, peer-to-peer learning and lectures roots the course firmly within a professional context.

'Students often two years out after Part 1 to make things manageable. The Collaborative Architecture course allows students to combine this second year out with the first year of a master's degree,' says Samra
'They can earn as they learn, and the work students do in practice becomes live academic content for the university work.'
Particularly encouraging for Samra is the support of the school's alumni, including many who are now leading practitioners. 'The support of former students has been brilliant,' says Samra.
There was no shortage of practices willing to collaborate, with partner practices including AHMM, Allies and Morrison, Proctor and Matthews, HawkinsBrown, BDP, Make and Grimshaw to name just a few.
Kat Martindale, RIBA Head of Research, says there is an increasing awareness in architecture practices of the value of research to their practice, and their experiences will be the subject of an expert panel discussion at the forthcoming RIBA Smart Practice conference.
'It's a highly experienced panel has been brought together to talk about their experiences, the future direction of research in practice and how this has influenced the development of a new course at one of the most respected universities in the UK and establishment of a new school,' says Martindale.
'It will be interesting to hear about the drivers for these courses and how this reflects on future directions for both education and practice, and the role that universities can play in supporting this.'
Even more ground-breaking is the London School of Architecture (LSA), England's first fully-fledged independent school for more than a century and one that was notably born from a think tank of academics and practitioners.
The first intake has just completed the 'Inter-Practice' year, which makes up the first half of the two-year course. Students are employed three days a week by a practice and work on school projects 'between' practices on the other two days.
Students must be paid a minimum of £12,000 for their work in practices, which just happens to be the equivalent of their fees for the full two years.
The LSA claims London itself as its 'campus' to reduce overheads and to provide real-world learning, with each 'cohort' of students given a different London borough to focus on during the two years and to test design projects against real constraints and user groups.
After a year based within a practice, students will be based in the LSA studio in year two. The studio space has been in Soho, provided free by Soho Estates, although the school is hoping to secure a permanent studio base for October 2016.
Practices on the LSA's list of partners currently outnumber its student body, which totalled 31 in the last inaugural year, with practices such as AHMM, Cullinan Studio, Grimshaw and Carmody Groarke partnering both Sheffield and the LSA.
It's academic partner is London Metropolitan University, which was chosen to validate the LSA programme and awards a Diploma in Designing Architecture to successful students.
James Soane, Director of Project Orange and the LSA's Director of Critical Practice - the module covering students in practice - is a former chair of RIBA Validation Visiting Boards and of the RIBA's New Courses Committee.
'We use the same criteria for validating courses as other schools, but with a different interpretation,' says Soane. 'Our model encourages group practice, collaboration and entrepreneurial thought.'
He thinks teaching architecture as practice will win converts and says other students have been looking at what LSA is doing and seeing how much value there is to it.
He also reports that practices have found that LSA partnering has given them a mechanism to do their own research and develop some critical reflection of their own.
Kat Martindale, RIBA Head of Research, will chair a discussion on Research in Practice that will include Deborah Saunt, Founding Director at DSDHA and Founding Director of the LSA Inter-Practice, at the RIBA Smart Practice Conference on 22 September 2016. Tickets can still be purchased for the Smart Practice Conference.
Thanks to Satwinder Samra, Senior University Teacher at Sheffield School of Architecture; James Soane, Director at Project Orange and the LSA Director of Critical Practice.
Text by Neal Morris.
Published on 25 August 2016.