Top Tips on Converting your Loft
08 August 2018
Duncan King, Technical Manager of the Construction Products Association (CPA), looks at some of the key considerations when planning a loft conversion.
When deciding to convert a loft area into a habitable space there are some key areas which are worth spending some time considering as they will help ensure the conversion forms a successful expansion to your home.
The Roof
The type of roof area available for use will depend on the existing configuration of the dwelling, and what type of pitched roof the building has. This in turn will affect the three-dimensional space available to create the additional area.
The Stairs
Once this has been ascertained, you can begin to look at possible positions for the stairs. These will need to have a suitable starting point from the existing top floor, while their termination must be positioned where the roof pitch is at its highest. Their positioning will not only impact the size and number of rooms that can be created in the loft but will also reduce some of the living space below.
The space available for the stairs will determine the most suitable type of stairway to install. There are several options to consider from a conventional staircase, spiral and helical types or, for very limited areas, alternate tread or a fixed ladder.
For a conventional staircase, you will need a headroom height of 2 metres. If this isn't possible, then a rethink is necessary. Under some circumstances the headroom can be reduced to 1.9 m measured from the centre of the stairs if other detailing can be achieved.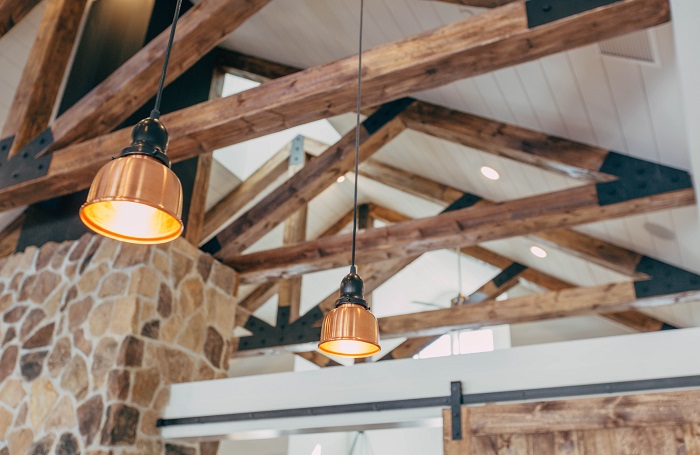 The Windows

It is essential to maximise the amount of natural light entering the conversion area. Currently the area of windows, roof windows and external doors in an extension is limited to 25% of the floor area plus the area of any windows and doors which are lost as a result of the conversion work. So it is important to position the new windows to provide light throughout the whole room area, considering the movement of the sun during the day.
With a selection of different types of windows to choose from – rooflights, dormer or new windows in the existing gable walls – you also need to consider their size and positioning, as this will dictate whether the room has sufficient natural daylight to avoid a gloomy atmosphere.
It is not always suitable to provide a roof window for natural light into, for example, a bathroom. This can be overcome using a sun pipe – a hollow reflective tube that allows daylight to reach areas that would otherwise be left in the dark.
All designs should be checked for structural acceptability by a qualified professional.
If these fundamentals are considered at the planning stage, then your completed conversion will provide a practical, aesthetically pleasing addition to your home.
This information is taken from the recently published Loft Conversion Handbook by the CPA, published by RIBA Publishing.