14 November 2019
Building Regulations prohibit the use of combustible materials in external walls on "relevant buildings" over 18 metres above ground level. These regulations have been in force since December 2018. However, many architects are reporting that contractors and clients are often uncertain about the nature of the requirements.
Architects in any doubt over the regulations should download and read the RIBA's Practice Note 2: Restrictions on Combustible Materials and its best practice guidance in particular. This provides an overview of the changes and instructs members to become familiar with the revised Approved Document B and Regulation 7: Materials and Workmanship.
They should check fire performance characteristics on key products making up external wall construction, and the certification for fire performance on any "specified attachment" in detail.
Architects should also familiarise themselves with the European classification system for products and building elements. Regulation 7(2) requires that materials in an external wall or specified attachment (including balconies and sun shading) have European classification A1 or A2-s1,d0 (for relevant buildings over 18 metres), including where the project is change of use.
"The construction industry as a whole is not yet aligned with building regulations," comments Laurence Osborn, a member of the RIBA Housing Group and Director of GRID Architects. "Some commonly used materials are now non-compliant, and in some cases compliant alternative materials are not yet available on the market."
In June this year, the Ministry of Housing, Communities and Local Government (MHCLG) published an Advice Note on Balconies on Residential Buildings. It concluded that "the removal and replacement of any combustible material used in balcony construction is the clearest way to prevent external fire spread from balconies" and that replacements should "be made of materials classified as A1 or A2-s1,d0". Osborn stresses that clients should properly assess the fire safety risks to establish whether such replacements should be made.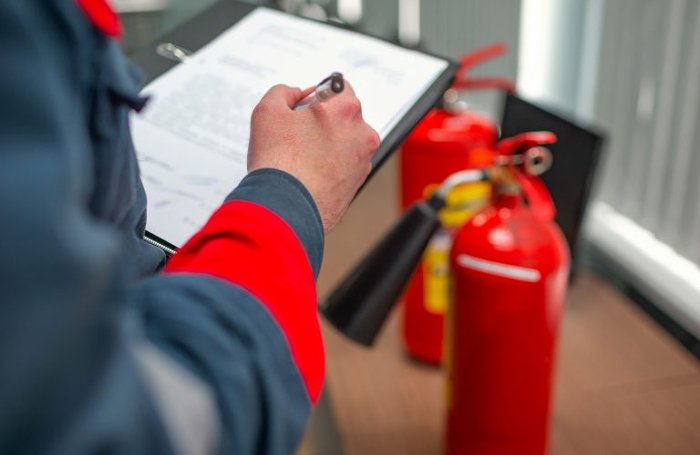 For certain items, such as glazed balustrades, there don't appear to be any non-combustible alternatives that have been tested and are compliant. Replacing glass balustrades is likely to have planning implications, Osborn points out.
"In these instances we are engaging with the project fire engineer, warranty provider, the Approved Inspector or Building control Officer and façade consultant to review specified materials."
GRID collates these opinions and any feedback on a Part B Compliance spreadsheet. Alternative compliant materials are also presented on the spreadsheet and where there is no compliant alternative available it is highlighted. The client can then review and make an informed decision on how best to proceed, weighing up cost, quality and buildability issues.
Osborn says the practice already has one instance where this process resulted in a planning application for a material amendment.
All current design work at GRID focuses on avoiding any need for materials with limited combustibility or products not yet tested. This avoids any risk of projects being deemed non-compliant.
Osborn expects there to be further clarifications from government on the new regulations and, over time, new compliant materials released to the market.
"Understanding the compliance of products specified and how they relate to the relevant set of Building Regulations is essential. Clients must be advised accordingly because the effects on a project and the long-term liability can be substantial. We suggest all architects read the revised regulations in detail."
Access 'Fire safety: Approved Document B' on the government's website. Copies of Volume 1: Dwellings and Volume 2: Buildings other than dwellings are available to purchase from RIBA Books.
Thanks to Laurence Osborn, Director, GRID Architects.
Text by Neal Morris. This is a Professional Feature edited by the RIBA Practice team. Send us your feedback and ideas.
RIBA Core Curriculum Topic: Legal, regulatory and statutory compliance.
As part of the flexible RIBA CPD programme, Professional Features count as microlearning. See further information on the updated RIBA CPD Core Curriculum and on fulfilling your CPD requirements as an RIBA Chartered Member.