31 May 2018
Social value has become the holy grail for the profession. It holds the promise of unlocking the added value that an architect can bring to a project.
The benefits of this type of design quality are undeniably experienced by buildings' occupants and users, but remain elusive and ill defined. To be able to effectively communicate social value to clients and wider society, a clear definition and method of evaluation need to be fully developed.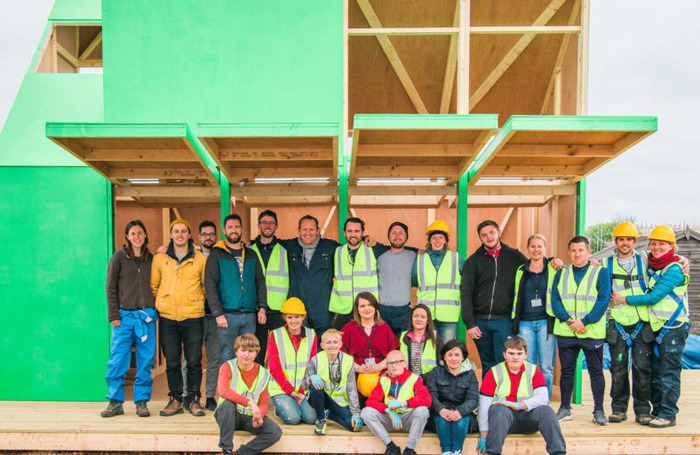 Government has recognised 'social value' since 2012 when it gained a formal place on the pre-procurement agenda of public sector clients with the passing of the Public Services (Social Value) Act.
The Act was originally introduced to help the voluntary sector and social enterprises access public sector contracts and to widen the definition of 'value' beyond the financial. It applies to all contracts covered by Public Contracts Regulations (2015) and calls upon clients to consider how money being spent can deliver not just the project itself but how it 'might improve the economic, social and environmental well-being of the relevant area, and how, in conducting the process of procurement, it might act with a view to securing that improvement'.
Even the Act's supporters, however, admit that the original legislation was vague and that it has been held back by the lack of a commonly accepted definition of social value.
Flora Samuel, RIBA Vice President for Research, reports that social value is moving up the agenda once again, following an important shift in emphasis in the Treasury's 'Green Book' – the basis of government cost-benefit analysis and the appraisal of public investments – from purely economic to broader socio-economic value.
'This recalibrating of government policy presents a significant opportunity for architects to demonstrate their real worth,' says Samuel.
To this end, Samuel is working with the University of Reading's Research Practice Leads group, the New Economics Foundation and the Ministry of Housing, Communities and Local Government (MHCLG) to develop a simple and practical toolkit for the demonstration and monetisation of social value.
'This is important to make sure that social value takes its rightful place next to other kinds of value when decisions are made about how to spend money for the public good,' explains Samuel.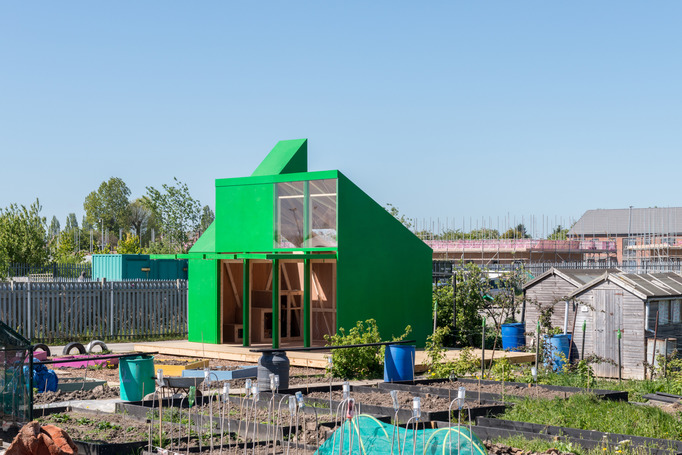 For many architects, developing a project with clear social objectives is already an inherent part of the programming and design process, even if its outcomes remain difficult to quantify and express.
Sarah Morrison, Associate at Feilden+Mawson, points out that social value has long been recognised in international conservation charters, for instance, where it is placed on an equal footing with historic and aesthetic values: 'Social value encompasses the significance of the historic environment to contemporary communities, whether that is through their sense of identity and belonging to a place or in the form of memory or spiritual association.'
Part of the problem is that public sector clients must learn how to recognise the various opportunities for adding social value when commissioning work.
'What we struggle with, as a nation, is appreciating the social value of good design. Social value is as much about the processes of managing and implementing change in the places we live, as it is the end product,' argues February Phillips, Associate at 5th Studio.
'Involving a diverse group of stakeholders in the design process can only result in projects with higher and more sustainable levels of social, economic and environmental benefit – adding social value.'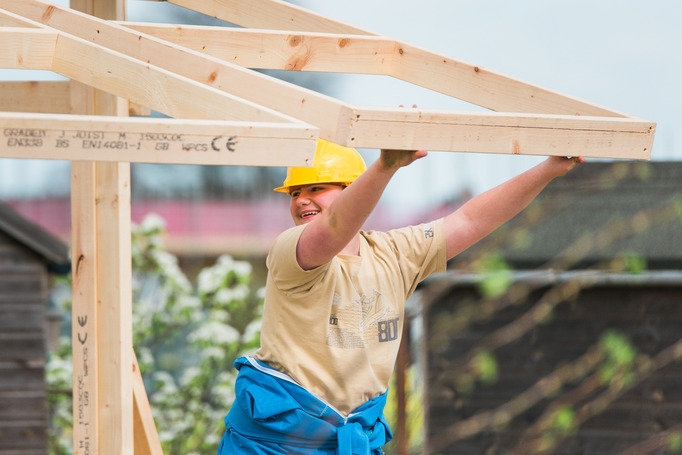 This year's Smart Practice Conference, the annual national RIBA event for practitioners, hosted by RIBA East in Cambridge, focuses on adding value and making design quality count. It dedicates a session to social value.
A planned PechaKucha will explore ways of delivering social value through projects and measuring their impact. Five architects will be selected to talk about a recent built project that incorporates strategies for defining and evaluating social benefit.
The RIBA is seeking presentations from members on a wide range of building types from across the country with a focus on social value being identified at the outset, highlighting the processes undertaken to deliver it. The ambition is to explore the way that social value can be measured, analysed and interpreted. The scale and ambition of the project are not important, rather it is the presence of a clear strategy for delivering social value and an evaluation of the outcomes.
Architects with projects they would like to put forward for consideration should contact professional.events@riba.org. In your email, please detail the project and highlight the processes that have been undertaken to deliver and quantify social value. The deadline for receiving expressions of interest is 22 June 2018.
Full programme details and tickets for the Smart Practice Conference,'Value-added: making design quality count', will be released on 21 June 2018. The conference will be held at Fitzwilliam College in Cambridge on 4 October.
Thanks to Flora Samuel, Professor of Architecture in the Built Environment, University of Reading; Sarah Morrison, Associate, Feilden+Mawson; and February Phillips, Associate, 5th Studio.
Text by Neal Morris. This is a Professional Feature edited by the RIBA Practice team. Send us your feedback and ideas
RIBA Core Curriculum Topic: Architecture for social purpose.
As part of the flexible RIBA CPD programme, Professional Features count as microlearning. See further information on the updated RIBA CPD Core Curriculum and on fulfilling your CPD requirements as an RIBA Chartered Member.
Posted on 31 May 2018.