Uplift in the South
The RIBA Future Trends Workload Index was steady in April at an unchanged +22, despite the shock announcement of a general election midway through the month.
Prospects for the two key market sectors – private housing and commercial – were similarly unaffected, unchanged at +20 and +9 respectively.
The standout movement in the April survey was a significant uplift in the confidence levels of practices in the South of England, which has been trailing behind other regions in recent months.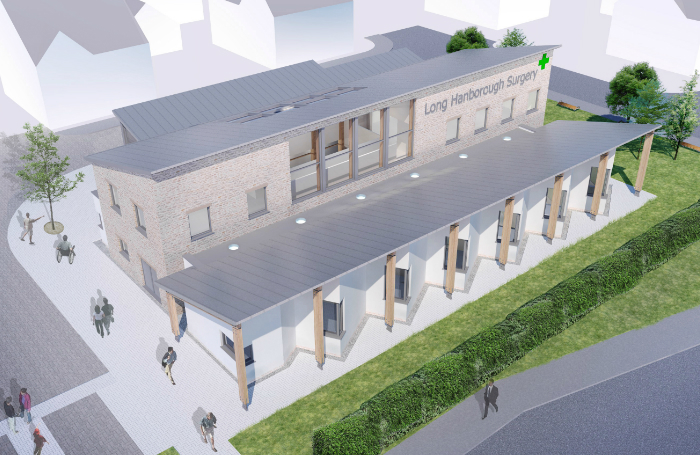 While the North of England was most optimistic over next-quarter workloads in April, with the balance of practices expecting work to increase rather than decline standing at +48, the turn-around story was the South, where the balance jumped from just +6 in March to +29.
The upturn was enough for the South to leapfrog London, where practices recorded a more cautious balance of +17 after adding just four points.
Philip Waddy, partner at Oxfordshire-based West Waddy ADP, says his sense is that there is increased hope about Brexit, evidenced by the apparent return of overseas investors. He says local deals include Peking University buying up a training college in Oxford and foreign investors purchasing large houses.
'The day after Brexit I was with a foreign property developer who was busy cancelling all deals in the UK for fear of a collapse in the economy. Well that hasn't happened, quite the reverse in fact,' he says.
His practice has been very busy over the last twelve and has been recruiting accordingly.
'We took a decision several years ago to diversify into mass housing as we saw that as a growth area, and the planning, masterplanning, and urban design side of our business has taken off as a result', he adds.
However, Waddy cautions that new enquiries have fallen off since the election announcement, creating some uncertainty over the second half of the year.
He also suggests that as more local planning authorities in the South are getting a handle on their five-year housing supply, the number of housing developments coming forward could slow and give way to more strategic longer term planning opportunities – 'good for our planning team, but it doesn't generate work for architects or urban designers,' he adds.
In the neighbouring South West, RIBA Regional Director Jon Watkins says practices are generally reporting busy workloads, with housing projects of all sizes maintaining a strong market.
'A record number of RIBA Awards entries in the South West this year has pointed to a strong market for architectural services, with a third of all entries from one-off houses and replacement dwellings,' says Watkins.
'There has been some anecdotal evidence of slightly less confidence in the commercial sector, though many practices have a diversity of projects that is ensuring that confidence is maintained.'
The RIBA Future Trends Staffing Index fell back slightly in April, retreating from +12 in March to +9.
Large practices, with a balance figure of +20, were most positive about their ability to increase staffing levels. As practice size fell, they were less likely to hire: medium-sized practices recorded a balance of +15, and small practices +8.
'Commentary received from our participating practices continues to suggest a broadly stable market for architectural services,' says RIBA Executive Director Members Adrian Dobson.
'A number of correspondents have commented that the market for private house extensions remains particularly buoyant, but that much of this work is financed via re-mortgaging and is therefore highly sensitive to any correction in house prices.'
Also reported was a growing interest in the private rented housing sector as financial institutions become more engaged, building upon experience in the student accommodation sector.
Thanks to Philip Waddy, Partner, West Waddy ADP, Jon Watkins, Regional Director RIBA South West, Adrian Dobson, RIBA Executive Director Members.
by Neal Morris
This is a 'Practice News' post edited by the RIBA Practice team. The team would like to hear your feedback and ideas for Practice News: practice@riba.org