16 May 2019
The country house exemption clause – Paragraph 79 – is a means of gaining approval for an exceptional one-off house on a site where refusal would normally be expected.
Paragraph 79 refers to its place in the National Planning Policy Framework (NPPF), where it was once known as Paragraph 55. Knowing how it works can become an extra source of work for a practice, and a way to add value to a client. But applying for permission using Paragraph 79 is a challenging procedure.
To qualify for approval a proposal's design must be 'of exceptional quality'. It should be 'truly outstanding or innovative, reflecting the highest standards in architecture, and would help to raise standards of design more generally in rural areas'. It must also 'significantly enhance its immediate setting, and be sensitive to the defining characteristics of the local area'.
For East London practice Studio Bark, inventive use of Paragraph 79 has become a mainstay of its work. They have, to date, gained planning permission for seven such houses. An eighth is about to go to the planning committee for a second time in North Norfolk.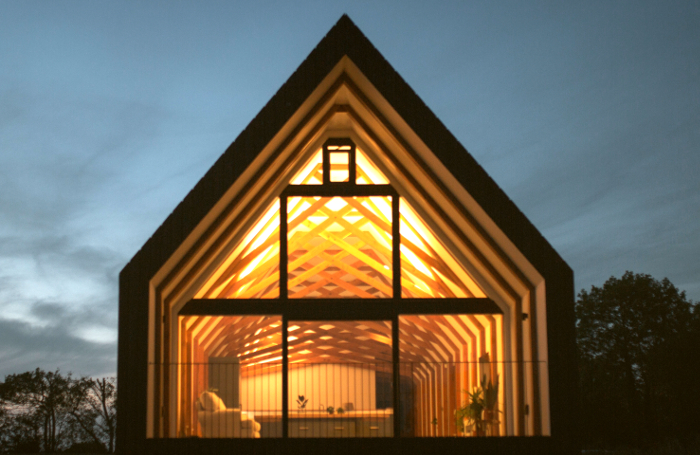 To get planners on side, a project has to be able to stand up to rigorous testing against each phrase of the policy. Studio Bark is very alert to the 'or' in the wording 'outstanding or innovative'; the pre-NPPF wording was 'outstanding and innovative'. It sees its Paragraph 79 houses as opportunities to push the sustainable housing envelope in ways that are unique to the rural setting.
"Innovation is where we feel we can make a difference, and that is through a project's ecological credentials," explains Director Wilf Meynell. "Promoting good architecture for us is promoting good sustainable architecture."
This is apparent when looking at some of their Paragraph 79 successes. While many of their projects have a vernacular exterior appearance, Bark's first such approval was in 2013 with the modernist Periscope House, which featured on Channel 4's Grand Designs. This led to enquiries from people who had their own sensitive plots in the countryside, setting the practice unintentionally on its subsequent Paragraph 79 path.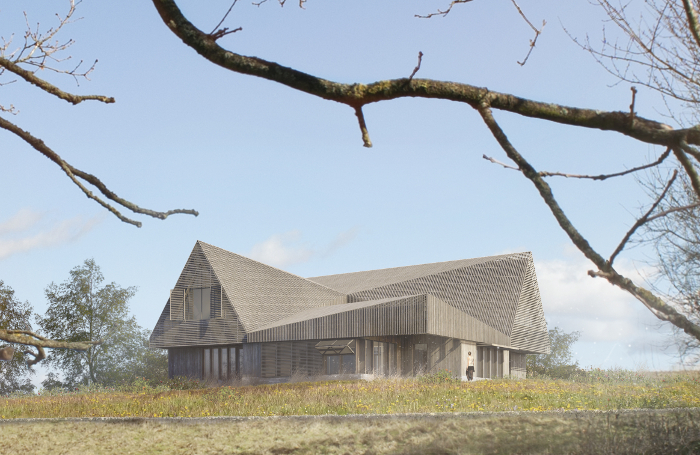 It is not just a Paragraph 79 specialist: the practice is currently very excited by its U-Build self-build system. But the steady stream of exemption clause work prompted the practice to carry out its own national study of the exemption policy last year, due to the lack of any national data.
Local planning authorities were asked about Paragraph 79 applications and from the two-thirds of councils that responded, the practice recorded 66 approvals in all, with seven of these the result of successful appeals. Refusals totaled 43, of which 25 had gone to appeal unsuccessfully.
The criterion of 'isolation' is problematic. A proposed home must be in an isolated location: if it is not considered isolated by the planning authority then Paragraph 79 would not apply.
Yet Studio Bark has gathered decision notices (and appeal decisions) where isolation is cited as a reason for refusal, which may be a misunderstanding of the policy, and is inconsistent between authorities. The key is to justify the proposal despite it being in an isolated and potentially unsustainable location.
There can also be a tricky balancing act in asserting that a scheme is sympathetic to a sensitive location, while simultaneously making the case that the design is outstanding and raising the design standards of a rural area.
"It's about controlling what can and can't be seen to protect the rural character while not hiding the house," Meynell suggests. "With our Grain House the design came out of research showing the site was once part of a medieval glebe: we used strip farming patterns to drive the design."
"Using natural, local materials is something we always try to do," Meynell goes on, "so that local subtleties are reflected. Identifying the local vernacular too: our Black Barn project was a reinterpretation of the 'black barn' typology in Suffolk."
Studio Bark sets great store by developing a strong narrative for each proposal, trying to gain local support, and entering into a collaborative and flexible dialogue with planners and any other critical stakeholders. The message is that Paragraph 79 applications fare much better when they set out to make friends; when they engage with both community and landcape.
Thanks to Wilf Meynell, Director, Studio Bark.
Text by Neal Morris. This is a Professional Feature edited by the RIBA Practice team. Send us your feedback and ideas
RIBA Core Curriculum Topic: Business, clients and services.
As part of the flexible RIBA CPD programme, Professional Features count as microlearning. See further information on the updated RIBA CPD Core Curriculum and on fulfilling your CPD requirements as an RIBA Chartered Member.
Posted on 16 May 2019.