What architects can learn from the 'Bible for Building Services Engineers'
04 July 2019
'A Design Framework for Building Services', commonly referred to as 'BG6', is a toolkit that provides useful guidelines on how building design and building services specification can be coordinated.
Published by BSRIA and now in its fifth edition, BG6 is a pro forma based document prepared with building services engineers in mind. However, its principles are useful for architects in their clear allocation of design activities to members of the project team.
Its value for architects, suggests RIBA Head of Technical Practice Alex Tait, lies in the way it sets out the level of detail they should be providing to other designers, such as structural and services engineers, as the design progresses.
The framework also suggests how much information architects should be receiving back at each stage, so that the inputs from all sides can be coordinated effectively.
Designed to align with the RIBA Plan of Work, it takes the form of pro formas for each RIBA stage (except Stage 0). Appropriate activities and outputs are suggested for inclusion for selection and allocation to different parties.
The main 'Appendix A' pro forma offers a checklist of design activities and responsibilities. It contains drawing definitions and examples of what level of detail these drawings might typically contain. The 'Appendix B' pro forma allocates information production and is intended to be a 'living document' that is updated at various points throughout the project.
"Some of the activities listed in the pro formas under subheadings of client liaison, team liaison, and selection of plant and specialist designers can be easily adapted to apply to other design specialisms outside building services," explains Peter Tse of BSRIA's Sustainable Construction Group, "as would the production of drawings, specifications and reports."
"BG6 is a framework," he emphasizes, "so the content of the pro formas can be seen as a starting point for the user to accurately detail activities of the supply chain."
The current update of BG6 has been developed to support BIM Level 2 projects. Appendix A can include tasks relating to the generation of important Level 2 documents such as the Employer's Information Requirements (EIR), or to assist in the preparation of the BIM Execution Plan (BEP). The Appendix B pro forma can be developed into a task information delivery plan (TIDP).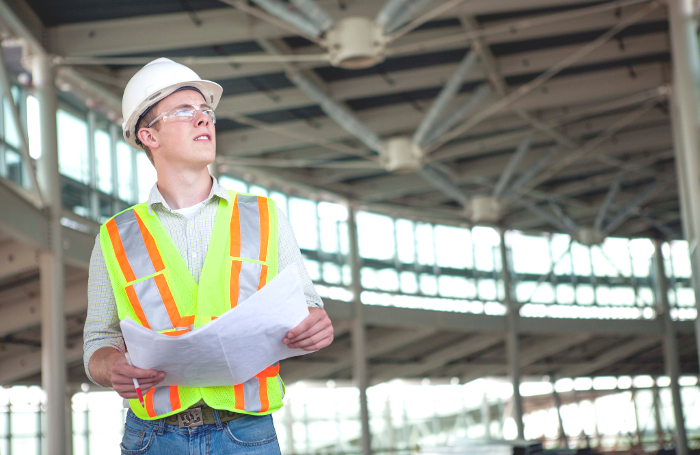 The advent of graphical modelling outputs has enabled models to be checked for clashes between services and other disciplines, or between the individual services elements. This has resulted in a greater focus on the level of detail produced, which BG6 can help manage.
Dale Sinclair, the RIBA's Ambassador for Collaboration and Technical, says BG6 has provided a useful means of defining the boundaries between mechanical, electrical and plumbing (MEP) designers and specialist subcontractors, as well as illustrating deliverables.
He recommends that architects not actively using BG6 can benefit from looking at its contents from a 'lead designer' point of view: it can be used as a means for clients to define the scope and boundaries of what MEP designers do on a project.
More importantly, architects need to ensure that any BG6 in use does not run counter to the architect's contractual obligations to coordinate the project.
RIBA members can take advantage of a time-limited offer to purchase 'A Design Framework for Building Services' via the BSRIA website at a 10% discount by using the code RIBABG6 before the end of August 2019.
Thanks to Alex Tait, Head of Technical Practice, RIBA; Peter Tse, Business Manager, BSRIA Sustainable Construction Group; Dale Sinclair, Director of Technical Practice, AECOM.
Text by Neal Morris. This is a Professional Feature edited by the RIBA Practice team. Send us your feedback and ideas
RIBA Core Curriculum Topic: Design, construction and technology.
As part of the flexible RIBA CPD programme, Professional Features count as microlearning. See further information on the updated RIBA CPD Core Curriculum and on fulfilling your CPD requirements as an RIBA Chartered Member.
Posted on 4 July 2019.