19 December 2019
RIBA invited a sample of architect friends to tell us what might be at the top of their wish list this year, from a working professional's point of view.
Their answers included some that you might expect but plenty of surprises: from gifts that could be wrapped up and placed under a tree to more abstract hopes and wishes for a better world in 2020.
As you might expect, tech-based tools and gadgets are common requests. Ben Powell, Director of Studio Manifest, suggests a colour digitiser: a small hand-held device that matches real-world colours to digital equivalents.
"We try to work with natural and low-energy materials, including timber, stone and earth," he states.
"Finding vibrant colours to harmonise with these is a challenge. We want to try producing our own colour range, matched to natural sources, that we can offer to our clients as something a little bit different."
A hand-drawing app is Sarah Mann's suggestion. The director of Studio Wolsey already has one, and suggests that a portable, hand-held drawing app such as Morpholio is a useful tool for initial concept ideas and marking up drawings. Having it in a client meeting allows clients to have a go at sketching their ideas; an engaging interactive touch.
Fionn Stevenson, author of the book 'Housing Fit For Purpose', says she would like to give every architect and site agent a thermal imaging camera. There are Android and iPhone versions available, with USB connectors. Stevenson's recommendation would let architects check that insulation work on buildings is up to standard.
She has used one with her own insulation contractor on a site visit. "When he spotted the blue hole among a sea of red, as we pointed the camera up to my newly insulated bedroom ceiling, he admitted that 'it's a fair camera cop!'," Stevenson relates. "He installed the missing insulation there and then. I have never looked back."
Will Mawson of MawsonKerr and Alex Bilton of ABHRA are both recent adopters of more familiar technology. "We've recently splashed out on a drone, and are exploring its potential while checking gutters to boot," Mawson reveals. Bilton's practice have been enjoying their 3D printer for model-making.
"We decided to invest in a low-end 3D printer to test whether we can create quick and good looking models to show to clients. It's remarkable what can be printed, but it's definitely not quick." While ABHRA find it a great way of presenting their designs to clients, Bilton hopes that 2020 will see 3D printers become truly "plug and play", or perhaps a brand purpose-designed for architects.
Time, as ever, is of the essence to busy architects. Claire Collett (archicollett) is happy that her practice is busy, but her ideal present would be a clone of herself.
"I am at the point where the workload is too much for one," she reveals, "but income is not quite enough to support two-to-three staff."
Whether architect clones would be recognised as equally-qualified might be an interesting quandary for the ARB in a possible dystopian future. Assistance with calculating fees would also be near the top of Collett's wish-list, probably in the form of a fee-calculator app for residential projects.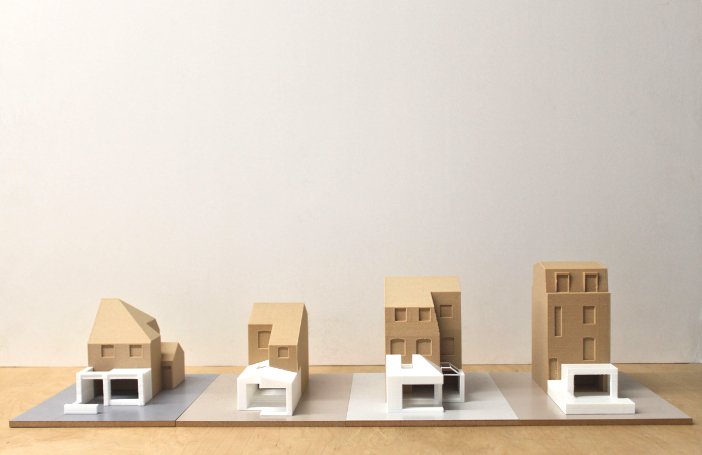 It is unsurprising that, in the year that RIBA declared a climate emergency and launched its 2030 Climate Challenge, concerns about climate change should feature in many architects' wishes.
"I would like the ghost of a high-carbon future to visit every client, architect, engineer, and citizen," states Maria Smith of Interrobang. "I'd like them to persuade everybody to dramatically reduce the carbon emissions associated with the built environment for the promise of a wonderful life for all."
Ruth Butler, of Ruth Butler Architects, would like a PHribbon. This is a plug-in for the Passive House Planning Package spreadsheet. All Butler's projects are designed to PassivHaus standards: the PHribbon would put all the information at Butler's fingertips to help her clients make informed decisions about carbon in-use and carbon up-front (embodied).
"Since I always brainstorm too many design options, perhaps it can help me rationalise my thinking and be more time efficient," she muses. "Now that would be a miracle for the season."
RIBA past President Ben Derbyshire, Chair of HTA Design, also has sustainability on his mind. His best possible Christmas presents would include an announcement that any project benefiting from Government funding must be subject to post-occupancy evaluation, and that RIBA's 2030 Climate Challenge metrics had been adopted by all of our sister institutes.
These would both, of course, be "delivered by Santa in organic, recyclable wrapping."
Thanks to Ben Powell, Studio Manifest; Sarah Mann, Studio Wolsey; Fionn Stevenson, University of Sheffield; Will Mawson, MawsonKerr; Alex Bilton, ABHRA; Claire Collett (archicollett); Maria Smith (Interrobang); Ruth Butler (Ruth Butler Architects); and Ben Derbyshire (HTA Design).
Text by Neal Morris. This is a Professional Feature edited by the RIBA Practice team. Send us your feedback and ideas