What do graduates know about managing design risk?
01 March 2018
Practice managers of architects who graduated in the last five years are being invited by the Health and Safety Executive (HSE) to complete a survey on their employees' knowledge and understanding of health and safety and particularly risk management in the design process. The survey will close on 30 March 2018.
The study is being carried out by the recently reconstituted Construction Industry Advisory Committee (CONIAC), with the ultimate objective of influencing future undergraduate courses to integrate risk management into design studies.
'Part of the study is looking at how health and safety is being taught at graduate level, and asking employers about young employees' appreciation of design risk at the point they start work,' says Russell Adfield, HSE Principal Inspector and Head of Construction Policy & Management.
'The general position at the moment is that design risk management is offered as an add-on component of courses, and for many a turn-off regulatory add-on at that, and not a principle that should be incorporated into design thinking.'
Anecdotally, the perception across the industry is that graduates generally rely on employer training on design risk management and arrive at the workplace largely unprepared.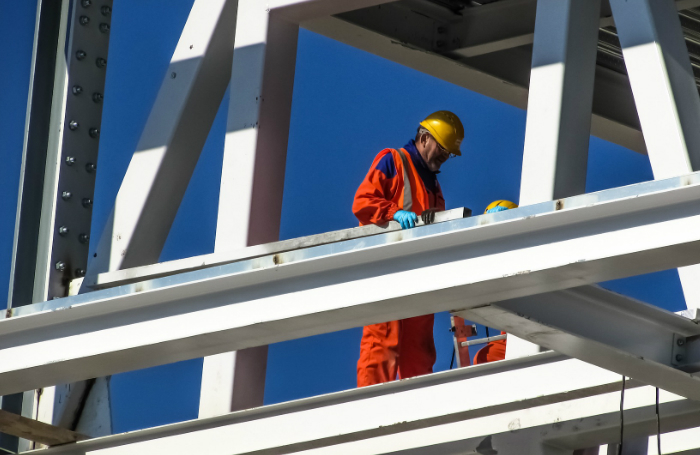 The new survey is a follow up to a qualitative study carried out with over 1,000 students in 2016 and is designed to provide an evidence base that can be presented to the Construction Industry Council for industry promotion.
Almost three years on, the HSE is still ramping up its hearts and minds campaign for CDM 2015, the regulations that put the Principal Designer role at the heart of construction industry safety efforts and further required the Principal Designer to be a member of the project design team rather than an outside consultant.
In December, the HSE launched the Construction Industry Advisory Network (CONIAN) as a resource and forum for the practitioners who actually carry out CDM 2015 duties.
The aim is for the CONIAN web community to become the public face of CONIAC and its industry working groups and to get its voice heard by decision makers.
Adfield says it was always anticipated that the cultural shift needed for CDM 2015 practices to become the norm would take about five years and he recognises that there is still something of a divide between the progressives, who see architects as natural heirs to the Principal Designer role, and those who are as of yet not offering it as part of their services.
The CDM 2015 regulations set out the importance and influence of each duty holder in identifying and controlling risks, but do not regulate who must carry out these functions. The regulation allows design practices to bring in 'specialist resources' to assist with CDM, which in practice has left the door open for some to continue using an outside CDM consultant to carry out the Principal Designer role contrary to the spirit of regulations.
Another key issue for architects has been fees and how to charge for carrying out the Principal Designer role in the face of some client resistance to paying for CDM as an additional service.
The RIBA has addressed this issue with the launch of a short CDM 2015 Appointments Guide this week, which sets out key matters for architects to be aware of under CDM 2015 and in particular when taking on the Principal Designer role. The guide includes template letters for designers to send to domestic and non-domestic clients pointing out client duties.
Adfield says the HSE will be addressing these issues by increasing its focus on clients and designers, which means projects generally rather than just construction site practices. Clients and designers can face enforcement action where they have not done all they can to address their duties under CDM 2015.
'We will be looking to intervene with clients and designers at the pre-construction stage rather than simply policing sites,' warns Adfield.
The expectation is still that architects will offer the Principal Designer role under CDM 2015 automatically as a corporate service in the not too distant future.
'We also want the next generation of architects to be better equipped to deal with risk management, which is why we want to see design risk integrated into undergraduate courses in the future.'
Managers who have direct responsibility for staff who graduated between 2011 and 2016 are asked to complete the Undergraduate Education Survey for the CONIAC Keeping Pace with Change working group by 30 March 2018.
Thanks to Russell Adfield, Principal Inspector and Head of Construction Policy and Management, HSE.
Text by Neal Morris. This is a Professional Feature edited by the RIBA Practice team. Send us your feedback and ideas.
RIBA Core Curriculum Topic: Health, safety and wellbeing.
As part of the flexible RIBA CPD programme, Professional Features count as microlearning. See further information on the updated RIBA CPD Core Curriculum and on fulfilling your CPD requirements as an RIBA Chartered Member.
Posted on 1 March 2018.