What financial help is the government offering coronavirus-affected businesses?
26 March 2020
The UK government has announced a range of support measures for businesses affected by the coronavirus outbreak. A total of £350 billion will be offered in loans and grants, although details of how individual schemes will operate are still emerging.
The central pillar of government support is the Coronavirus Job Retention Scheme. This is designed to allow employers to retain staff rather than making them redundant.
The scheme will be run by HMRC, which will reimburse 80% of the gross wages of a 'furloughed worker' up to a cap of £2,500 per month. This includes employers' National Insurance Contributions and pension contributions.
A business that designates a member of staff as furloughed and notifies them of this status must submit their details to HMRC via a portal that will be set up. Any furloughed staff will be retained on the business' payroll but will not be able to carry out work.
The scheme will be backdated to 1 March 2020 and will run for three months, although the government has said it will extend the scheme if necessary.
Announced on 20 March 2020, the Treasury said that HMRC will make the first of these grants "within weeks". HMRC is rushing to put its payment system in place and has yet to reveal exactly how it will operate.
When asked for their responses, financial controllers within large practices and directors of small practices reported that they are carefully considering the repercussions across their businesses before taking any decisions on whether or not to furlough staff or make any redundancies.
Some practices said they had no intention as yet of using the Job Retention Scheme: their current projects remain reasonably healthy and their staff had busy workloads. Others stated they anticipated making significant use of it.
One practice explained that they were thoroughly examining current and pipeline projects and whether staff who were working on any projects that were at risk of being terminated could be furloughed for a period.
Any UK-based SME business (with a turnover of less than £45 million) suffering disruption to cashflow – including late or lost payments – can apply now to the Coronavirus Business Interruption Loan Scheme (CBILS), which has been operating since Monday 23 March.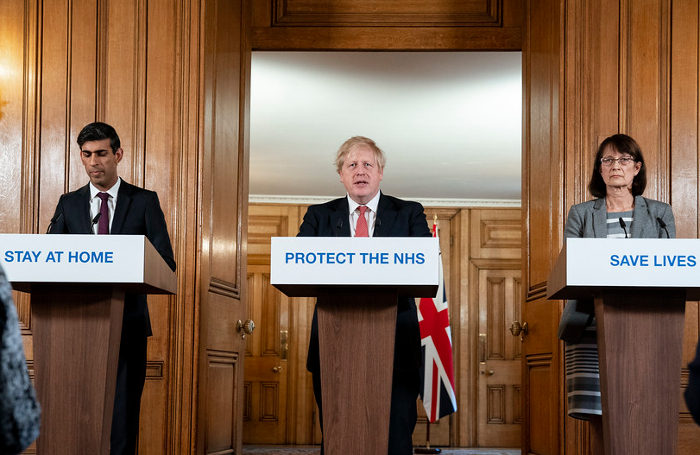 CBILS will guarantee lending facilities of up to £5 million, repayable over a period of up to six years for term loans and asset finance, and up to three years for overdrafts and invoice finance. This scheme will be run by high street banks and other accredited lenders, and 80% of the value of individual loans will be guaranteed by the government. Loans will be interest free and will not incur any arrangement charges.
Guidance states that the borrowing proposal would have to be considered viable by the lender under normal trading conditions – in the absence of the COVID-19 pandemic – so practices need to prepare carefully and put together a strong business case before applying.
Financial advisor Robert Husband, a Partner at Moore Kingston Smith LLP, points out that practices will need to be careful in making a convincing case that they require the loan while emphasising that they have a viable business plan.
"If you apply to the bank simply stating, "We have lost 75% of our work", the lender is unlikely to turn that into a ticked box," he cautions.
The borrower will be fully liable for repayment of these loans: the government guarantee is only for the lender. Lenders will have discretion to make unsecured loans up to £250,000. Above this amount, loans must be secured against a company's or director's assets.
Large practices with a turnover above £45 million can take advantage of a COVID-19 Corporate Financing Facility provided directly by the Bank of England. Loans are unlimited, but only available to firms with an 'investment grade' credit rating.
Critics of this scheme have pointed out that few construction companies, however well resourced and managed, would merit such a credit rating even without the coronavirus crisis.
All businesses are excused from making a VAT payment for three months. Any payments falling due between 20 March and 30 June 2020 may be deferred. This is an automatic offer and application is not required, but any automatic direct debit payment must be stopped to take advantage. Businesses will have until the end of the 2020/21 tax year to make the deferred VAT payment.
Any architects classed as self-employed for income tax purposes will not have to make Self-Assessment payments due in July 2020 until January 2021.
A scheme that will allow SME employers to reclaim up to two weeks' Statutory Sick Pay (SSP) for absences due to COVID-19 will be implemented. This requires legislation so is not yet operational, but employers will need to submit records of staff absences and SSP payments.
Thanks to Robert Husband, Partner, Moore Kingston Smith LLP.
Text by Neal Morris. This is a Professional Feature edited by the RIBA Practice team. Send us your feedback and ideas.
RIBA Core Curriculum Topic: Business, clients and services.
As part of the flexible RIBA CPD programme, Professional Features count as microlearning. See further information on the updated RIBA CPD Core Curriculum and on fulfilling your CPD requirements as an RIBA Chartered Member.