Who is eligible for the Small Business Grant Fund?
30 March 2020
Small practices that are already in receipt of Small Business Rate Relief (SBRR) or Rural Rate Relief (RRR) could receive an emergency grant of £10,000 as early as 1 April 2020 if their local authority has its payment systems in place.
The grants are being made available under the government's Small Business Grant Fund: one of the special measures supporting businesses during the coronavirus crisis.
Businesses are eligible for the £10,000 grant if they occupy property used solely for business purposes with a rateable value of up to £15,000. They must have been eligible for SBRR or RRR on 11 March 2020. This grant only applies to businesses in England.
The grants are not discretionary, so qualifying practices should be able to rely on early receipt of the grant to ease cashflow problems, although some local authorities will be quicker to issue payments than others.
The official guidance from the government is that businesses need not do anything in the first instance and will hear from their local authority automatically if they are eligible to receive the grant.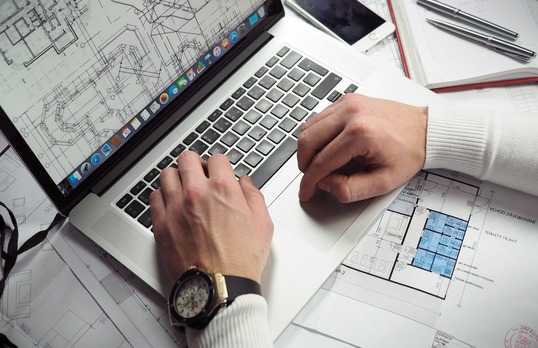 Will Mawson, director at Newcastle-based Mawson Kerr and a member of the RIBA Small Practice Expert Advisory Group, contacted the city council and was able to confirm that his practice is on its list of eligible businesses and will receive a payment.
Some councils, such as Folkestone and Hythe, however, are currently asking business ratepayers to complete an online form. The advice to practices therefore is to double check your local authority's guidance on its website to see if registration is requested to ensure that you receive the grant at the earliest opportunity.
Wolverhampton City Council, in contrast, has said it will be sending letters or emails to all qualifying businesses from 27 March 2020, expects grant funding to be available to the council on 1 April 2020, and will start paying grants immediately.
Thanks to Will Mawson, Director, Mawson Kerr.
Text by Neal Morris. This is a Professional Feature edited by the RIBA Practice team. Send us your feedback and ideas.
RIBA Core Curriculum Topic: Business, clients and services.
As part of the flexible RIBA CPD programme, Professional Features count as microlearning. See further information on the updated RIBA CPD Core Curriculum and on fulfilling your CPD requirements as an RIBA Chartered Member.