24 October 2019
Working together, architects and engineers can come up with design solutions that are greater than the sum of their parts. Exchanging knowledge and information, especially at the early stages of a project, ultimately leads to better buildings.
The technical input that an engineer can provide is all the more useful when the scale of the challenge to improving building energy efficiency is considered.
Webb Yates Engineers describes itself as a practice with a desire for "unbounded collaboration". It is a firm that already provides structural, civil and M&E engineering services. Working closely with architects is par for the course.
Founding director Steve Webb says the practice has built its most fruitful relationships with architects, and with smaller practices in particular. He has found that in general, smaller practices are less likely to have a settled, fixed aesthetic: they are often more open to different points of view.
He singles out Amin Taha of Groupwork and Graham West of West Architecture as architects with whom he has had an especially sympathetic working relationship. It is particularly satisfying to work on projects in which all parties have a mutual understanding of how different disciplines work: it helps to put the design relationship on a more equal footing.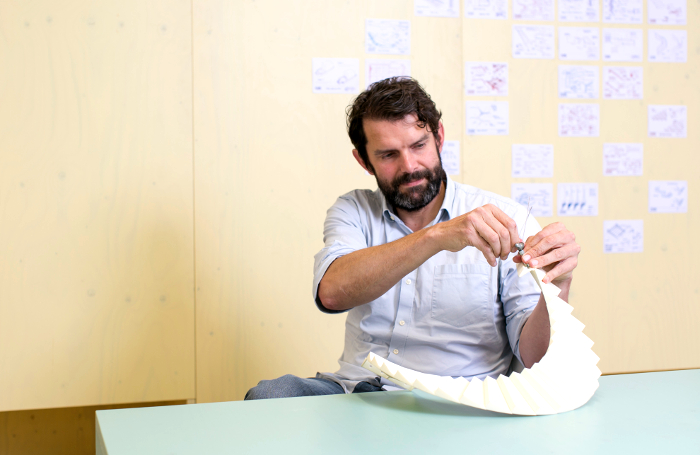 Indeed, Webb Yates' offices already include architects: it undertakes transdisciplinary architecture and engineering projects under its Interrobang wing, in which projects are led by architect and former Studio Weave founder Maria Smith.
Webb advocates engineers, both structural and M&E, being brought in by architects at an early stage. While there is a cost attached, it is likely to save money in the long run.
"You do not have to pay very much to get a structural engineer or an M&E engineer to sit-in in meetings at Stage 1, when their input can have a positive influence on design decisions at a far more cost-effective point," he points out.
His advice to young practices that want to do something interesting on a tight budget is to focus on design innovation in the structure. "Let the structure do the talking," he suggests. Clients may not have the capital to spend on ornamentation, but a creative architect can come up with persuasive, interesting structure-based solutions.
If brought in early enough, Webb believes that engineers can not only help create a more interesting physical structure, but a project that stands up economically and sustainably as well. He is certainly not alone in anticipating a big push in the built environment focusing on sustainable materials such as timber and stone and reducing embodied energy. Engineers will have a large part to play.
"Architects and engineers understandably do not like to consider ourselves to be part of the problem, but as long as designs stick with materials such as concrete, steel and bricks, they are contributing," he states.
Interrobang are among the first practices to have signed up to the RIBA's recently launched 2030 Climate Challenge, a campaign to help architects get to net zero (or better) whole life carbon emissions for new and retrofitted buildings by 2030. The challenge sets a series of targets for practices to adopt to reduce the operational energy, embodied carbon and potable water demands of their buildings.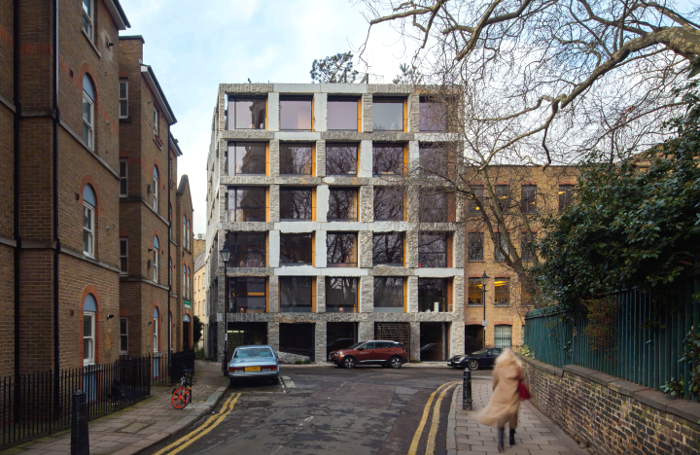 Webb welcomes the introduction of sustainability categories within awards, believing that any award-winning building should have excellent sustainability credentials as a matter of course.
"Previously the low carbon buildings discussion was about energy services, heating and lighting," he points out. "Now that insulation and airtightness have brought in-use emissions down, we are left with the elephant in the room, which is the embodied energy in the materials we use."
Steve Webb will be speaking about 'Collaborating well with engineers' at the CPD day of Guerrilla Tactics 2019: Understanding the Developer Mindset at the RIBA on Wednesday 6 November. There is a limited number of tickets still available.
Thanks to Steve Webb, Director, Webb Yates Engineers.
Text by Neal Morris. This is a Professional Feature edited by the RIBA Practice team. Send us your feedback and ideas.
RIBA Core Curriculum Topic: Business, clients and services.
As part of the flexible RIBA CPD programme, Professional Features count as microlearning. See further information on the updated RIBA CPD Core Curriculum and on fulfilling your CPD requirements as an RIBA Chartered Member.
Posted on 24 October 2019.