03 December 2020
The 2020 RIBA East Midlands Student Awards have been awarded to students from the Universities of Nottingham and Lincoln, for Parts 1 and 2, respectively.
The RIBA East Midlands Education Group received a total of nine nominations for this year's awards from five schools of architecture, all with RIBA-validated courses or candidate course status across the East Midlands. A total of five candidates were shortlisted and presented their work on Friday, 27 November via an online event to a panel of judges.

The prize for Part 1 has been awarded to Rachael Milliner from the University of Nottingham and for Part 2, to Macaulay Curt from the University of Lincoln. Both students will receive certificates and a £100 prize.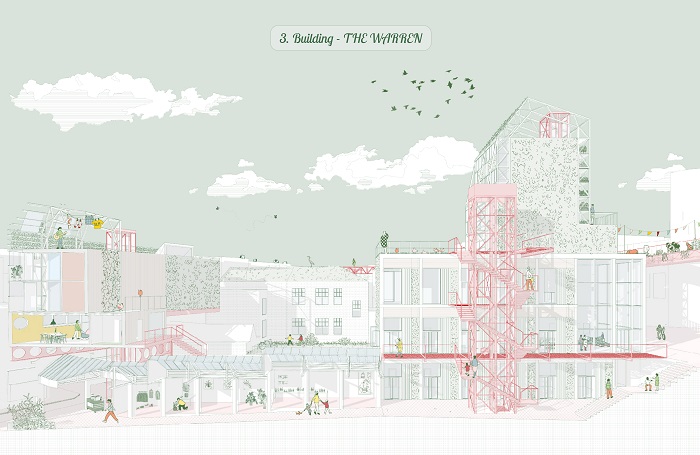 The judging panel, led by RIBA East Midlands Education Group Chair and Regional Director of Watson Batty Architects, Richard Crowson, also comprised Dr Jose Hernandez, Director, Pick Everard; Dr Liana Psarologaki, Course Leader for Architecture, University of Suffolk and Nicky Watson, Director JDDK Architect, RIBA Board Trustee and RIBA Vice President, Education.
The panel noted the particular challenges faced by all of the students given the ongoing pandemic and the very high quality of work submitted. The two winning candidates, in particular, showed an in-depth understanding of, and integrated approach to, sustainability in their presentations, which was this year's Awards theme.