​RIBA Hong Kong Chapter
With over 1000 members in Hong Kong, the RIBA Hong Kong Chapter celebrates and showcases all that the membership has to offer in the region. It supports its members locally through a series of networking opportunities, a programme of building tours with a focus on revitalisation projects in Hong Kong, and providing a forum for local activities and debate.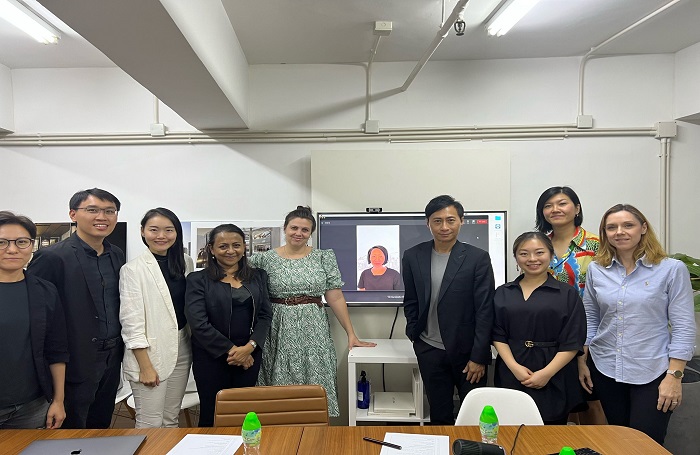 Since the chapter's establishment in 2012, it has introduced a collaborative programme of events based on themes that are firmly embedded in Hong Kong culture.
Hong Kong is a perfect base for the RIBA to build upon existing relationships with the Hong Kong Institute of Architects (HKIA), explore new connections and promote the important role of architecture throughout the wider region. The chapter also provides a platform for the RIBA and its members to connect with colleagues in mainland China and throughout the wider Asia Pacific region. The chapter exists for its members and invites all who are new to the region to be a part of this thriving architectural community.
RIBA Hong Kong Chapter committee
Chair: Dennis Ho - East Asia Region Architecture Design Lead, Arup
Hon Secretary: Louise Greer
Hon Treasurer: Vivian Wong, KPF Hong Kong
Committee:
Ruffina Thilakaratne - Associate Professor/Director MArch programme, HK Chu Hai College, RIBA International Councillor Asia & Australasia
Sarah Lee - Sky Yutaka
Dianna Tang - PDP London Architects (HK Studio)
Adrian Lo - Architectural Services Department, Queensway Government Offices
Angeliki Koliomichou - TFP Farrells, HK
Betty Ng - Founder, Collective
Mandi Tong - Design Director, Jumbo Globe Limited
Keep in touch through Facebook and email.
Check out our recent event:
RIBA Hong Kong Chapter World Children's Day newsletter