North London Architects Group
The RIBA North London Architects Group is comprised of one of the largest group areas within the UK: from Muswell Hill to Old Street, Tottenham Court Road to Islington and it covers a range of boroughs to the North and East of London. We are also involved with three schools of Architecture: the AA, Central St Martins, and The Bartlett - where we invite the students to become involved with our activities and we judge their work at the end of the year for student prizes.
Our group holds a variety of events in addition to our regular steering group, including building tours, talks and lectures, roundtable discussions and panel Q&As. Our key focuses for 2019 is on the importance of the role of the architect, housing, technology, education and fees.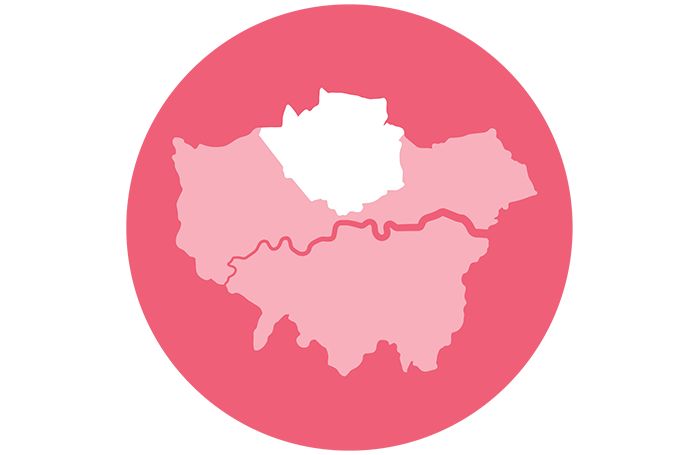 Upcoming events
We don't currently have any upcoming events. Follow us on Facebook or Twitter for updates.

Follow us
Facebook: RIBA North London Architects

Twitter: @North_LondonArc
Contact us
Email: ribanorthlondon@gmail.com
Group Committee members
Chair: Alan Crawford
Co-Vice Chair: John McRae
Co-Vice Chair: Laura Bell
Treasurer: Marta Strand
Secretary: Tom Butler-Weeks
Co-Communications Rep: Laura Bell
Co-Communications Rep, supporting: Sharan Chandola
Past events
Terrarium Masterclass with LSA International & The Botanical Boys
As part of Designjunction, North London Architects Group teamed up with LSA International & Friends to present "The Greenhouse", an immersive shop concept celebrating sustainable living in Unit 5, Coal Drops Yard.
In celebration of their new launch CANOPY, LSA International was delighted to welcome guests to a complimentary Terrarium Masterclass workshop led by the Botanical Boys. CANOPY is a mixed materials collection of cork and handmade, 100% recycled glassware, vases and planters designed by LSA International and launched in collaboration with the Eden Project.
The Future of Practice
Have you ever thought about using new technology and ideas to make your projects run more efficiently but didn't know where to start?
Members were invited to an insightful view into the latest technologies and ideologies which can be applied to your practice of architecture to increase organisation and efficiency of projects.
The event focused on visualisation to tenders to contractor selection and management of a project using up-to-date technology. ​
Recent events
Kings Cross - Sketch and Explore
Explore Kings Cross like never before as we take a stroll through the area with discussion on the architecture and recording in the form of sketching.
Kings Cross has undergone major redevelopments in recent years, from the train stations to Pancras Square, Granary Square, Coal Drops Yard, and the Gasholders. ​
Having gained an array of exciting new build and restoration architecture, some of the buildings have become award-winning and even some have been RIBA 2019 award winners.​ ​
If you have a favorite sketch pad and pens, crayons or pencils, do bring them along - otherwise we will have some supplies for you to use. Don't worry if sketching is not your forte: this will suit all abilities. It is also not essential, as we welcome you to accompany us on this informal event while we soak up the atmosphere (you can also be part of the judging panel for the sketching prize of the evening if you're not taking part). ​ ​
Refreshments provided during judging. All welcome!