South East London Architects
The RIBA South East London Architects group is a network of members in Southwark, Lewisham, Greenwich, Bexley, Bromley, and Croydon, with over 200 Chartered Practices and over 1,800 Members.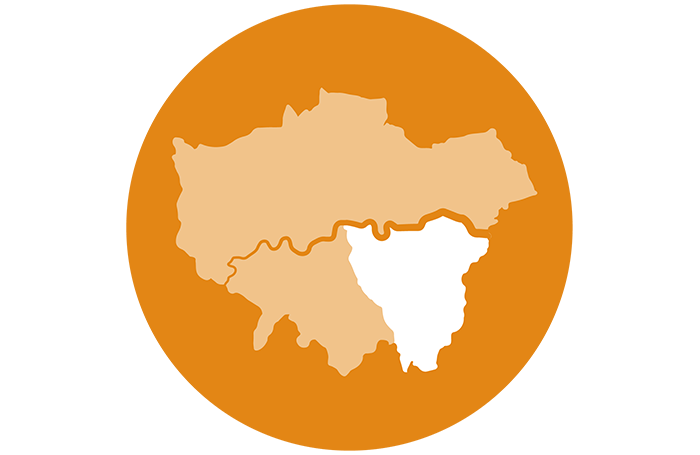 Upcoming events
Meet at the Practice: SELA Group x Stolon Studio
Wednesday 22 March 2023, 6:30-8:30pm
Join us for our inaugural event of a new series 'Meet at the Practice' hoping to open SE London architectural studios to architects and the public, creating an informal platform and the possibility to get to know each other.
For our first event, we are thrilled to be visiting Stolon Studio based in Brockley!
Follow us
Facebook: South East London Architects
Twitter: @RIBA_SELSA
Contact us
Email: ribalondon@riba.org
Group Committee members
Chair: Abu Siddiki
Secretary / Deputy Chair: Filip Zerjavic
Treasurer: Darren Stacey
Past events
South East London Architects AGM Meeting
On 1 December 2022 RIBA South East London Architects gathered together for their Annual General Meeting held at the Taylor Maxwell showroom at London Bridge.
The evening marked the end of an 'era' with the voting for a new chair of the SELA, as the current Chair Elaine Toogood has decided to pass the baton after many years of continuous and dedicated steering! Elaine remains the beating heart of SELA but we are pleased to confirm that Abu Siddiki was voted a new Chair while Filip Zerjavic and Darren Stacey will remain in their respective positions of SELA's Secretary and Treasurer.
Meet and Greet Architects Benevolent Society (ABS)
Thursday 19 November, 7pm to 9pm
The Architects Benevolent Society is dedicated to helping architects, architectural assistants, architectural technologists and technicians, landscape architects and their families in times of need.
This is an exciting time for the ABS as we are developing our support services to meet your profession's needs in challenging times.
The Bridge Theatre Building Tour
The RIBA South East London Architect's Group went on this exclusive building tour, led by the architects who designed the building: Haworth Tompkins Architects.
The Bridge Theatre is London's first commercial theatre of scale for 80 years. Using innovative prefabrication techniques, the 900 to 1000 seat flexible auditorium is a collaboration between the architects, specialist manufacturer Tait Stage Technologies, and client London Theatre Company.
The 'as found' site comprised a shell and core, designed without a final use being established. It was a big challenge to fit a theatre in this existing space under a housing development, with minimal access to the site. The design had to work hard to incorporate existing columns coming down in locations which were not ideal.
The auditorium is ground-breaking both in design and construction, and in theatrical staging flexibility.