West London Architects Group
The RIBA West London Architects group is a network of members in Westminster, Kensington and Chelsea, Hammersmith and Fulham, Ealing, Brent, Harrow, and Hillingdon, with over 300 Chartered Practices and over 2,000 Members.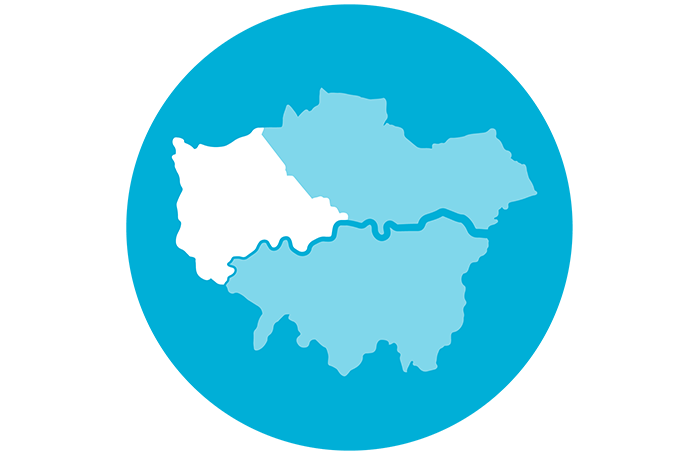 Upcoming events
Creating Public / Private Space: London & Paris: Talks with the Franco British Union of Architects - POSTPONED UNTIL FURTHER NOTICE DUE TO COVID19 PANDEMIC.
The Franco British Union of Architects & RIBA West London Architects warmly invite you to join us for these talks and afterwards for an aperitif.
Join us to hear leading designers debate the challenge of bringing joy to public spaces owned by private landowners and public institutions with their eye on heritage sensitivities.
Followed by networking - the perfect chance to make new connections with French architects!

Particularly if you're interested in working internationally.
Speakers include:
Mary Bowman
Gustafson, Porter + Bowman, on their work at the Eiffel Tower, Paris
Peter Heath
Atkins Infrastructure, on their work on Trafalgar Square and other sensitive Central London sites
Liam Hennessy
Architect, on his ideas on the transformation of Park Lane into a Boulevard
18:00 Doors Open
18:30-20:00 Debate
20:00-21:00 Drinks, Snacks and Networking

Register here


For more updates, please follow us on our social media accounts below.
Follow us
Facebook: RIBA West London Architects
Twitter: @RIBA_WAL
LinkedIn:https://www.linkedin.com/groups/13608294/A
Contact us
Email: ribalondon@riba.org
Group Committee members
David Patterson, Make Ltd
Ekaterina Staykova, University of Greenwich
Galina Dimova, University of Greenwich
George Guida, Foster + Partners
Giuseppe Bono, Giuseppe Bono Architect
Helena Leung, WATG
Katie Cunningham, Make Ltd
Luca Carboni, Sole Practitioner
Nikolai Almeida, Darling Associates
Patrick Inglis, Inglis Badrashi Loddo
Paul Tierney, Hanson Architects
Simon Grayson, HKS Architects
Yiting Lu, WATG
Alex Bilton, ABHRA
Past events


West London Architects + IStructE Present "Alternative Networking": Eco Challenges Night
Rated 4.8/5 by attendees!

"What a fantastic initiative and so much fun! Whoever's idea this was, it was a good one and a way to engage between architects and structural engineers in a creative way. Thank you"

West London Architects have had a lot of requests for chances to meet other CI professions (not just architects). But traditional "networking" events can be intimidating, boring....hard work!
So we wanted to find another way to meet new people - especially from other professions!
We collaborated with London IStructE to host a Games Night to help architects and engineers make new connections. It was networking for people who hate "networking"!
Guests broke the ice with a series of fun, interactive quick-fire challenges over drinks and food.
Randomly assigned teams of five were challenged to come up with solutions to sustainability problems, in a series of 10-minute rounds.
And after that, there was time to chill, eat, drink and chat with their new engineer BFFs.
The team with the most points won a £250 Michelin-star restaurant voucher, to further their new relationships (and the team with the least won a "wooden spoon" prize of £25 Greggs' vouchers - because all a bit of fun).

Jungle Cities Seminar: Fighting Climate Change

In collaboration with the Franco-British Union of Architects, speakers from London and Paris discussed their two cities' approaches to the regeneration of Olympic games sites. Topics included the city's approach to greening their environment, exploring the challenge facing cities, how green cities could present a solution, and the role of design in turning the tide.
Speakers:
Dr Robert Muir-Wood, Chief Research Officer, RM

George Ferguson, architect and former Mayor of Bristol

Peter Dijkhuis, Planning and Development Director at GL Hear

Andrew Partridge, Associate Partner, Rogers Stirk Harbour & Partner

Prof Martin Trusler, Imperial College
Storytelling and Patience: Architectural Photography with Jim Stephenson
An architectural photography seminar and networking at Feilden Clegg Bradley Studios.
Architectural photographer and film maker Jim Stephenson discussed how to promote work and practice through quality photographs and video. He explored the importance of colour, composition, interaction and atmosphere within architectural photography, as well as the possibilities camera equipment offers. The session was designed specifically for architects looking to improve their own photography.