Hybrid working—how it could affect your business insurance
If your practice has adopted a hybrid working approach, it may be time to review your insurance cover.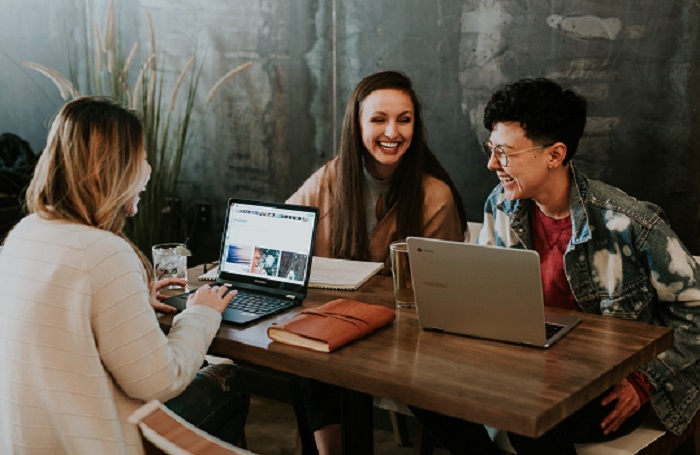 As remote and hybrid working models become more commonplace, it's important that a practice's insurance reflects how their business operates in terms of any altered working arrangements. Not only can this help to ensure continuation of cover, it could potentially reduce premium in some areas.
Here's a checklist of covers to consider:
Buildings
Many insurers will see an empty/unused property as a material change in risk, and may be reluctant to offer cover if the building is empty for more than 30 consecutive days. So, if any part of your premises is unoccupied, check your policy to see if it includes an unoccupancy clause.
Contents
Does your contents insurance cover company-owned equipment in an employee's home? If it is stolen or damaged when on their premises, this should be reflected in your policy—it may need to be changed from a fixed location to an all-risk location. This should also cover visits to clients and travelling to or from the office or a client's premises.
Professional indemnity
Working outside the usual management and quality control parameters of a face-to-face working environment can bring with it an increased exposure to errors. The ongoing issue of staff absences due to COVID-19 may also contribute to communication issues or a perceived downturn in service levels. If a mistake is made and a client decides to make a negligence claim against your firm, it could prove extremely costly without adequate professional indemnity cover in place (regardless of whether a claim is valid or not).
Directors' and Officers' (D&O)
A sudden shift to remote working has highlighted areas where the decisions or actions of management could be called into question. Risk factors may include IT security vulnerabilities, employment law discrepancies, and perceived health and safety failings for remote working arrangements. In cases of insolvency, company directors could find themselves facing greater scrutiny over their business decisions and/or their handling of the COVID-19 crisis. The extent of D&O cover is dependent on the wording of the individual policy, and this is where the guidance of a broker can be beneficial.
Cyber liability
The risk of a cyber incident can be heightened when staff use home Wi-Fi connections that are easier to attack than the company's IT network. Data breaches due to employee error may also be more likely to happen and potentially take longer to uncover. This has the potential to be extremely damaging when it comes to the protection of intellectual property.
Taking practical steps to improve your cybersecurity can help, such as implementing a Multi-Factor Authentication (MFA) login system, and strong email filtering tools. A proactive approach to risk management can also help you present your risk positively to insurers to help secure adequate cover.
Employers' liability
Employers must ensure the welfare of their people in a blended work environment. Potential claims from employees could include claims around equality/discrimination with regard to flexible working, claims for a perceived health and safety failing, or an unfair dismissal claim. Employers' liability insurance may be a legal requirement if you employ staff, but more importantly, it's essential to have an adequate level of cover in place to protect potential claims like these—particularly as HR and employment law are continually evolving.
Public liability
Your hybrid working arrangements may mean you have fewer visits from customers to your premises. In which case, it is important to review your public liability cover to determine if it still reflects your risk, and whether is it possible to make savings in this area.
Need more guidance?
Adapting to new ways of working will be different for every business. Insurance broking partner Gallagher offer specialist advice and can conduct a review of your existing insurance arrangements.
Gallagher can also assist you in other areas of risk management, including access to a web-based toolkit designed to help you fulfil your health and safety and other risk management obligations, as well as a specialist service that can help you better understand and improve your company's cybersecurity in order to reduce your digital risk.
To find out more about insurance covers, please contact the RIBA Insurance Agency by calling 0800 062 2042 or email ribaia@ajg.com.
* These are brief product descriptions only. Please refer to the policy documentation paying particular attention to the terms and conditions, exclusions, warranties, subjectivities, excesses and any endorsements.
Conditions and Limitations
This note is not intended to give legal or financial advice, and, accordingly, it should not be relied upon for such. It should not be regarded as a comprehensive statement of the law and/or market practice in this area. In preparing this note we have relied on information sourced from third parties and we make no claims as to the completeness or accuracy of the information contained herein. It reflects our understanding as of 16 February 2022, but you will recognise that matters concerning COVID-19 are fast changing across the world. You should not act upon information in this bulletin nor determine not to act, without first seeking specific legal and/or specialist advice. Our advice to our clients is as an insurance broker and is provided subject to specific terms and conditions, the terms of which take precedence over any representations in this document. No third party to whom this is passed can rely on it. We and our officers, employees or agents shall not be responsible for any loss whatsoever arising from the recipient's reliance upon any information we provide herein and exclude liability for the content to fullest extent permitted by law. Should you require advice about your specific insurance arrangements or specific claim circumstances, please get in touch with your usual contact at Gallagher, or RIBA Business at business@riba.org. FP117a-2022. Exp. 27.01.2023