6 types of business insurance cover
Architects face a unique set of risks associated with the sector in which they operate. From protecting intellectual property, through to defending claims made against them and their work, when selecting insurance cover, it is important to consider the possible risks a company is exposed to.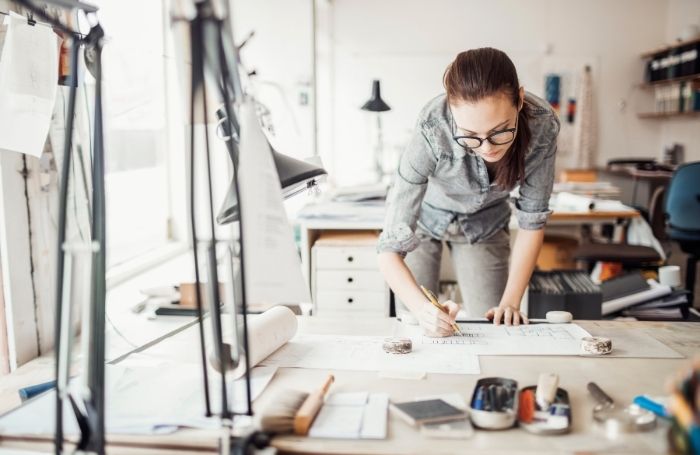 Public Liability insurance
For architects this is designed to cover the cost of settling or defending a claim from a client, or member of the public, should they suffer bodily injury or property damage for which a business is deemed liable. This could be something as simple as damaging a client's high-spec laptop while working, or something more serious such as an injury caused to a passer-by at a building site.
Employers' Liability insurance
It is a legal requirement for most businesses with employees to have a minimum level of Employers' Liability insurance. This is designed to protect a business against the cost of settling or defending claims from an employee should they suffer any injury whilst working. Whether you are a full or part-time employee, a contractor or even a volunteer, it is important to ensure you have the appropriate cover for any injury, such as a slip, trip or fall.
Contents insurance
Most architects will be reliant on their premises, contents, and equipment in order to operate. While Contents insurance typically provides cover at your own premises, the increased use of portable and technical devices makes it important to ensure that cover extends to working remotely. Protecting assets such as plans and drawings is another important consideration. It is likely that these will be stored in traditional paper form, as well as by modern digital methods, which can also be included.
Office insurance
By arranging suitable office insurance, a business can protect itself in the event of any unforeseen events such as theft, fire or flood.
Business interruption insurance
This insurance is designed to protect businesses against the financial loss suffered as a result of a property claim. Unlike buildings insurance, which covers physical damage, business interruption exists to cover the income a business would have received had an incident not occurred. For businesses affected by fires, floods and other similar incidents, business interruption insurance can mean the long-term future of a business is protected.
Cyber insurance
Growing ever more important is the need to insure against cyber or digital risks. In the last 12 months, almost half of businesses report having had a cyber-breach or attack. Cover requirements are wide ranging and protection can be provided for a number of circumstances, such as a breach of data protection laws (where insurable by law), any liability for mishandling data (GDPR), extortion, system rectification costs, plus PR expenses and financial loss due to system downtime.
These are brief product descriptions only. Please refer to the policy documentation paying particular attention to the terms and conditions, exclusions, warranties, subjectivities, excesses and any endorsements. Alternatively, to find out more about insurance covers available, please contact RIBA Insurance Agency by calling 0800 062 2042 or ukenquiries@ajg.com