​Catering at RIBA at 66 Portland Place
Our in-house catering service is provided by the award-winning CH&Co.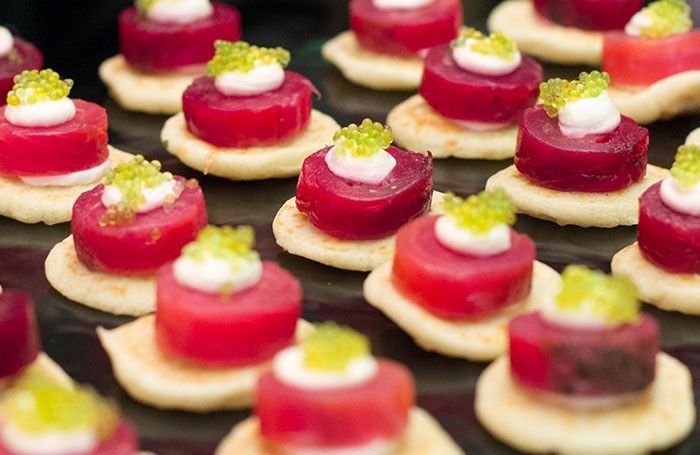 From CH&Co
They say that food, like fashion, never stands still. At CH&Co, we keep ahead of the latest trends, but our substance outshines our style and we never compromise on flavour.
Remarkable, delectable, nourishing food is matched by exceptional service, and our people are the feather in our cap. Their pride, positivity and verve give us the 'X' factor that singles CH&Co out from the pack.
Whatever your needs, we can find something to suit and we have the flexibility to cater to hundreds or a handful. For conferences and daytime events, our day delegate menus will make planning a piece of cake, covering all your needs from arrival through to evening networking.
Should you want the food to take centre stage, we relish the prospect of working with you to create the perfect menu for your event.
We have reimagined our menus and service styles for catering in a post-pandemic world.
We also work hard to reduce food waste, be more sustainable and have developed a new vegan menu. Find out more about food, health and sustainability at RIBA.
CH&Co's partnership with RIBA Venues delivers experiences that linger long after your event is over.
If you're looking to hire the right venue and want to enquire about our in-house catering services, please contact venues@riba.org or call 020 7307 3888