RIBA Venues at 66 Portland Place: Exclusive venue hire in central London
Make a real statement by exclusively hiring the entire building at 66 Portland Place in central London.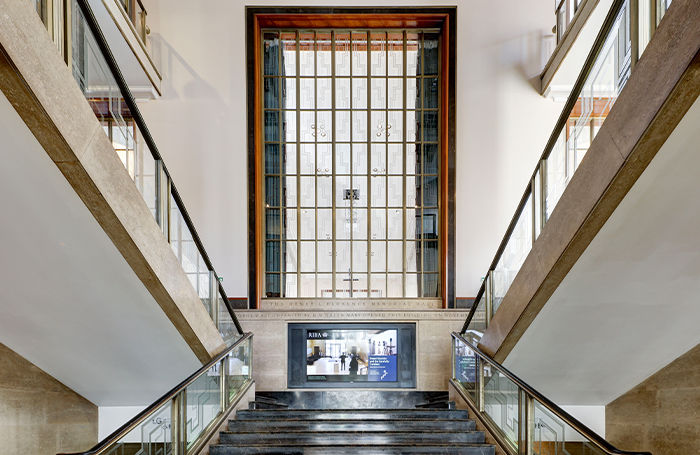 Whether it's a large-scale event, one that requires a more intensive install, or an event that needs privacy, exclusive hire is a great opportunity to bring your event to life and immerse your guests in your brand experience.
With numerous event spaces from the grand hall to smaller meeting rooms, as well as outdoor terraces, 66 Portland Place is an ideal setting for a venue takeover, allowing for a truly multi-activity immersive experience.
Exclusive hire is available from 6pm every day (excluding Tuesdays) and all day on Sundays.