Get your team back together this summer at RIBA at 66 Portland Place and rebuild morale in our light and expansive Florence Hall, leading out to a large outdoor terrace. Book an event to take place before 30 September and guests will receive a free house cocktail on arrival. Make an enquiry.
With so much of our business lives lived through a lens due to the pandemic, it is more important than ever to get your team back together face-to-face to reconnect in order to reboot your company culture. With the majority of COVID restrictions now lifted, it's the perfect time to gather your team together for a summer soiree.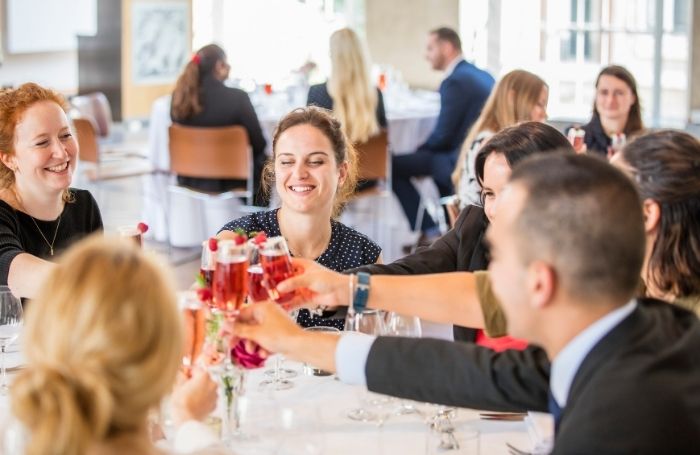 Prior to the pandemic, we noticed a reluctance to opt for fully themed event packages in favour of a more pared-back style with a focus on getting teams together to spend some well-needed time in each other's company. We expect to see something similar throughout the rest of this year– with the focus on teams being able to meet face-to-face once again in a relaxed, laid back environment.
So, for 2021 we've re-launched our 'Build Your Own' experience – a subtle nod to our architectural roots – the premise of which is to offer multiple F&B options at different price points, as well as a choice of three architecturally stunning event spaces, to suit your taste, budget and requirements. With this taken care of, it gives you more time to be creative with bespoke theming and entertainment.
Table plan for RIBA summer event
Summer is definitely the season for socialising, making it the perfect time for a company party or get-together, not least because it is a proven way to support workplace morale, relationship-building and retention. Summer parties are naturally more informal than a big end of year celebration - making our 'Build your Own' package the ideal option.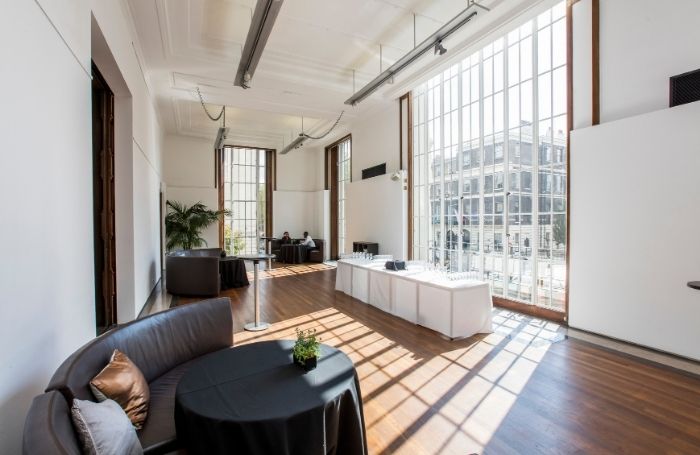 You can choose from three spaces for your summer party – the Florence Hall, RIBA Gallery or Aston Webb Room, or you can combine rooms for bigger celebrations. The Florence Hall is our most popular space for summer events with its floor to ceiling windows, and tranquil outdoor terrace meaning your team can make the most of the warmer weather! However, if you're not comfortable relying on the Great British weather, we also have the RIBA Gallery which features etched floor to ceiling windows and Art Deco detailing, as well as access to the adjacent landing, a triple height atrium space arranged around a grand sweeping staircase, for larger events. For more intimate summer parties or dinners, the Aston Webb Room is steeped in history and features large windows which fill the room with light and offer a grand view of the tree-lined Portland Place.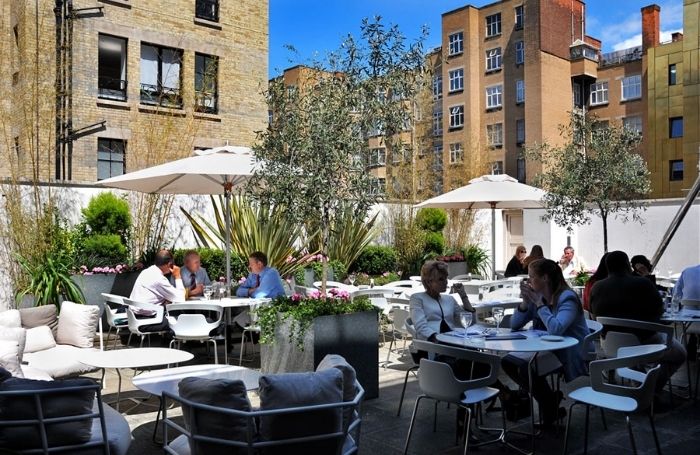 If you're looking to bring your team back together this summer, or want to secure your date for next year, contact our team on 020 7307 3888, or make an enquiry. Book an event to take place before 30 September 2021 and guests will receive a free house cocktail on arrival. View a virtual show-around to give you an insight into the spaces we have available.