Watch the RIBA + VitrA Talk with Assemble in full via our YouTube channel.

Following the opening of their first major building commission, the Goldsmiths Centre for Contemporary Art, Assemble will discuss the new addition to the Goldsmiths campus and an important new landmark in south east London.
The collective was the first architecture or design studio to receive the prestigious Turner Prize for art in 2015 for their work on the Granby Four Streets project in Liverpool. The project is an ongoing collaboration with local residents in Granby Four Streets: a cluster of terraced houses in the Toxteth area of Liverpool. The project is a result of a 20 year battle by local residents to save these homes from demolition. Assemble worked with the community to present a sustainable vision for the area.
In the same year The Brutalist Playground opened at the RIBA Architecture Gallery, a commission by Assemble and artist Simon Terrill, exploring post-war design for play. Part sculpture, part architectural installation, The Brutalist Playground has since toured nationally to Aberdeen, Sheffield, Bath and Vitra Design Museum, Weil am Rhein, Germany. The exhibition will continue to tour in Oslo, Glasgow and Perth, Australia in the future.
Assemble is a multi-disciplinary collective working across architecture, design and art. Founded in 2010 to undertake a single self-built project, Assemble has since delivered a diverse and award-winning body of work, whilst retaining a democratic and co-operative working method that enables built, social and research-based work at a variety of scales, both making things and making things happen.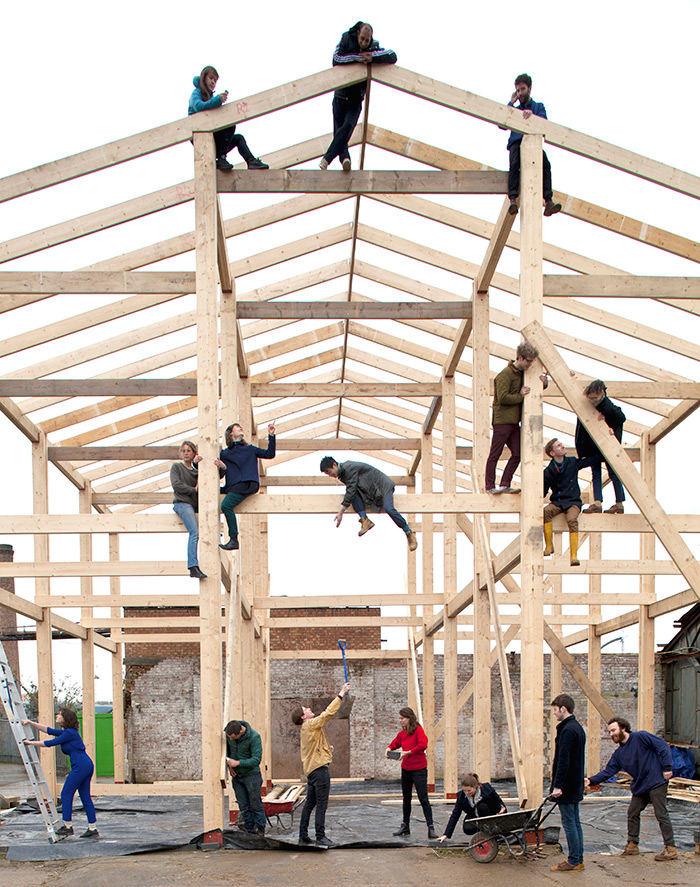 The RIBA + VitrA partnership reflects a shared commitment to add social, economic and cultural value to society, and VitrA Bathrooms are proud to be supporting such an inspiring programme.

With innovation at its core, a global reach and a tradition of collaborating with celebrated architects and designers, the VitrA bathroom brand has become a world leader, synonymous with contemporary sophistication since the mid 1900's.
The RIBA + VitrA Talks Series is sponsored by VitrA Bathrooms.