7 Tips for working with an architect in London
If you are searching for architecture firms in London because you are contemplating a home improvement project such as a house renovation or house extension, you are probably aware that you need expert help. You may have many questions, such as "how do I add some cool new space to my home without the stress of finding the right builder and stay within my budget?" The answer is to use a fully-qualified architect from a RIBA-accredited Chartered Practice, who will guide you through the whole project from its earliest stages. They can help you develop a brief, obtain planning approval, work out construction details, find a builder and check the quality of work on site. As well as providing all these very practical skills, they will also produce a superb design that will transform your home.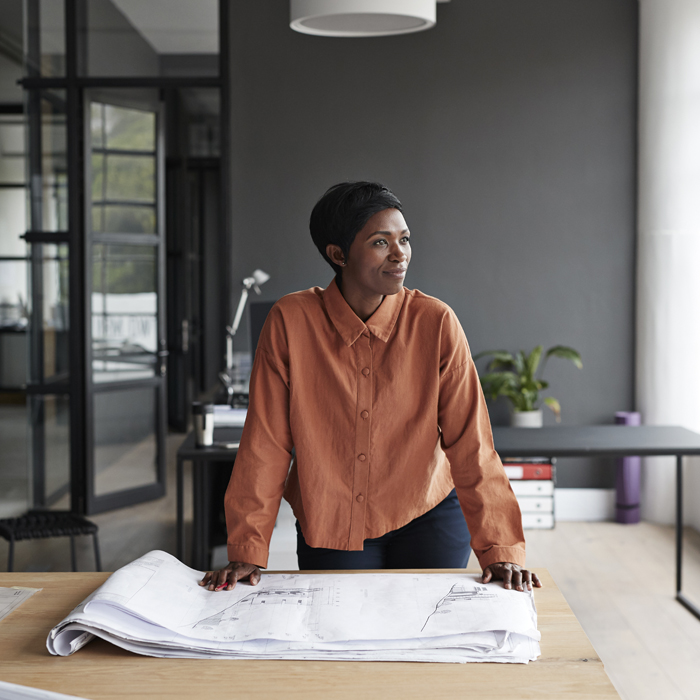 1. Get a local architect involved at the beginning of your project
There are many excellent builders in London. But if you approach them without a detailed set of drawings and specifications, you can't guarantee that you will be getting good value for your money. You will have to commit to them before you know whether they will come up with a good design or charge reasonably for their work. One way to ensure that you get the best price for the right quality is to have the design and construction of your project prepared by your own independent RIBA Chartered Practice and then invite competitive prices from a range of builders. This approach means that not only do you tap into an architect's renowned creative skills and extensive professional training, but you can also be secure in the knowledge that you will be paying a fair price to the building company and they will build what has been designed.
2. Check you're working with a qualified architect
Always check the qualifications of any professionals who you approach. There are many architecture companies in London that provide services for home improvement projects, but only fully qualified architects can use the title. So 'architectural designers', 'architectural consultants' and 'architectural technicians' may not have any qualifications at all. Anyone using the title architect is required by law to undergo a lengthy, seven year training course, where they must prove that, in addition to excellent design skills, they are well-versed in building construction, architectural history, project management, contract law and health and safety. It is generally accepted that most of the best modern architecture in London is produced by architects, including hundreds of award-winning projects, such as Kenwood Lee house by Cousins & Cousins.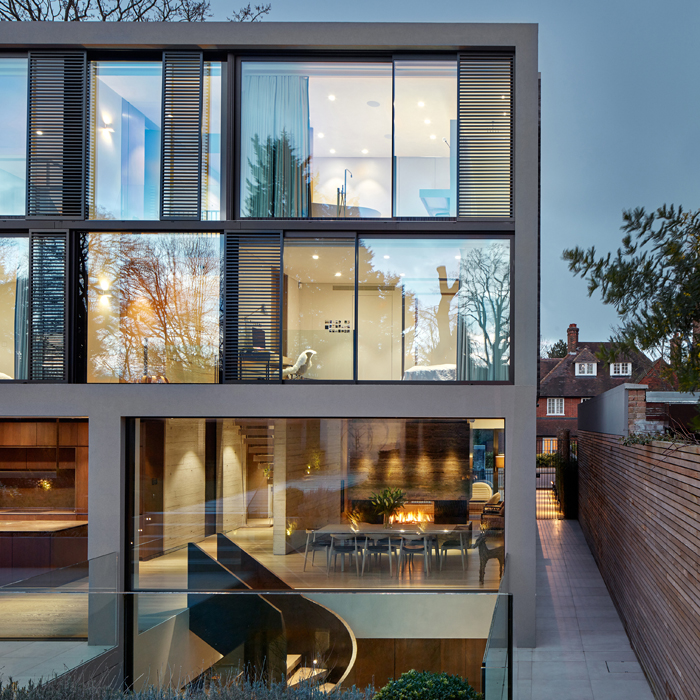 3. Work with a local architecture firm in London specific to your project
Residential architects in London offer a range of services aimed specifically at your type of project. Everyone knows that architects specialise in design excellence but there is far more that they will do to ensure the success of your project. They will advise on whether a planning application is needed and if so, guide you safely through the bureaucratic maze to approval. Because local architects work regularly with planning officers, they know how to present your design to give it the best possible chance of being passed. They will also ensure compliance with strict building regulations that impose standards on elements of the construction, such as the structural design, energy efficiency requirements, and safe escape in the event of a fire. Your architect will design the detail of the building and work with you to produce a thorough specification, covering all the work needed by contractors when they calculate their tender prices. This will reduce the risk of extras being charged once building work has started. A contract management service is also available where the architect will carry out quality control inspections and check the builder's claims for payment.
For more information on the wide range of services on offer, visit our page on why you should use an architect.
4. Discuss costs upfront before hiring an architect
Architects' fees vary depending on the size of practice, its reputation and the expected cost of the building work. There are several different ways to calculate them. If the architect is providing a full service, including managing the builder on-site and there is a well-defined budget, a percentage may be appropriate. If the architect is only producing drawings, for example just for planning and building regulations purposes, an hourly rate may work better for all concerned, although you should always ask for an estimate of the time the architect expects to take. Occasionally a lump sum may be agreed upon but for this to be fair, the project must be precisely defined before design work starts. As a guide, typical percentages for the full service may vary from 9% and 13% for a £50,000 budget, between 8% to 12% for a £150,000 budget and 6% to 8% for £500,000. You should expect to pay between £65 and £85 an hour. All these figures exclude VAT.
(Source: The Fees Bureau/Mirza & Nacey Research Ltd)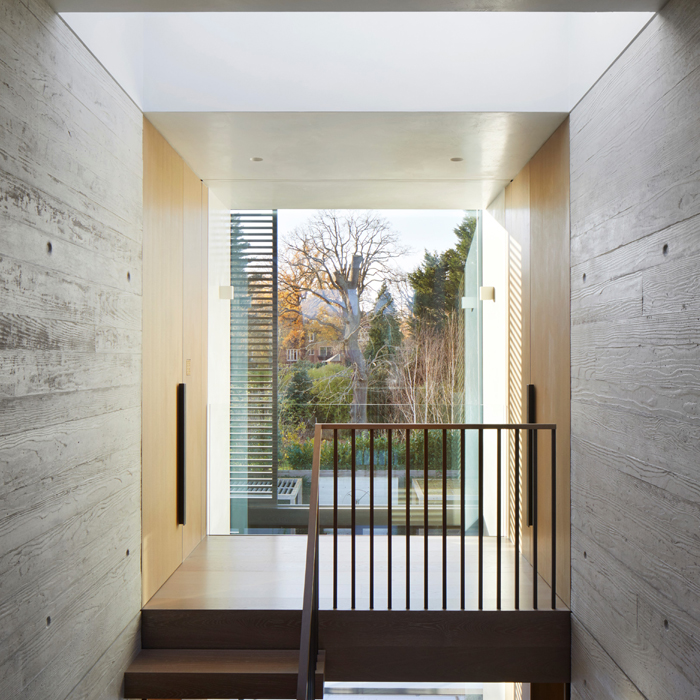 5. Understand the value of your architect
It's sometimes hard to understand how you will get value for money from a domestic architect in London. This is because it is more difficult to appreciate what you are getting compared to something you can see happening such as painting and decorating or laying bricks. But it is important to appreciate the difference between a service that is cheap and one that is valuable. You are buying an architect's skills, ingenuity and professional knowledge as well as their time. A bargain basement fee from an unqualified designer could mean poor quality and rushed service, resulting in lost opportunities for creative design and problems on-site that could easily cost thousands of pounds to sort out. Whereas paying for the time of a skilled professional will ensure that you get a good deal from the builder, reduced risks, and an attractive improvement to your home that will enhance its value.
6. Use online tools to find qualified residential architects in London
When you begin your hunt for an architect in London, there are so many to choose from that it can be overwhelming. You might look for residential architects, architectural designers or interior architects and find that there are potentially hundreds who might be able to help you. A good strategy is to look for a Chartered Architect who works for a Chartered Practice because this will guarantee that they are fully-qualified and insured. Choose a practice with relevant project experience. You will discover architects covering the whole of London from Enfield down to Croydon, and Hillingdon across to Havering as well as the inner city boroughs such as Camden and Tower Hamlets, so you might limit your search to practices that are not too far away from your home and have experience of your local planning authority. Look for architects in South London, East London, West London and North London based on your location. Rather than typing in 'Residential architects London' or 'Architectural design London' into Google and getting thousands of results that might not suit your needs, use the free RIBA Find an Architect service instead.
7. Provide a clear vision of your project to find the right London architect
There are architects who mainly work on house extensions, house alterations, house conversions and even conservation architects who specialise in listed buildings and conservation areas. Once you have a shortlist of four or five, set up meetings and spend an hour or so in conversation with them to decide how well you get on in person.
A picture says a thousand words so use our Find an Architect service to take a deep dive into their portfolios and see which London architects have the right vibe for you.