RIBA Client Adviser case study: Hawley Primary School
Project title: Hawley Primary School
RIBA Client Adviser: Dominic Cullinan, SCABAL
Client Advice and Technical Services team: AHMM
Project type: Education
Project value: £6.8m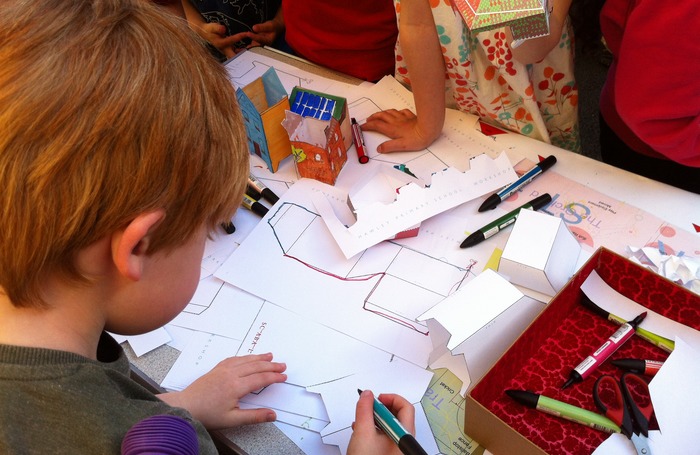 London Borough of Camden chose Dominic Cullinan as RIBA Client Adviser for Hawley School, a village school in the heart of Camden Town. Dominic and SCABAL worked with Hawley School and Camden between 2013 and 2017 to develop and deliver a robust and generous new building.
Hawley Primary School is a brand new 232-place (1fe) primary school and nursery on a new site on Hawley Road, Camden Town.
It's been provided for Camden by developer Stanley Sidings as part of a S.106 agreement for the wider Hawley Wharf Redevelopment with SCABAL as Client Adviser championing the school's requirements at every stage.
The rationale was to expand Camden's existing and popular Hawley Infant School to include KS2 pupils, who previously struggled to find places elsewhere. The RIBA Client Adviser began work on the brief in early 2013 and the school moved in autumn 2016.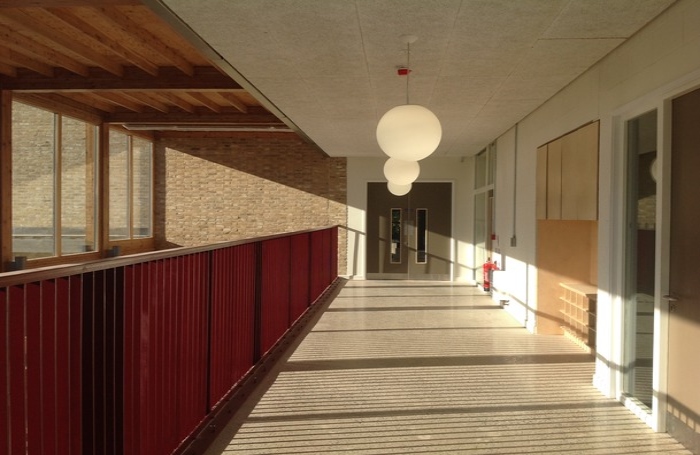 Key learning
As experienced architects and designers of primary schools the RIBA Client Adviser was able to identify issues and set very high spatial standards and performance and technical criteria at an early stage.
Their understanding of the extensive constraints of this inner-city site and of the wider proposals for the surrounding development ensured these were considered in relation to the school buildings and addressed early through the brief.
During delivery through a Design and Build contract they were able to support the developer's architects by insisting on design quality and the selection of robust detailing and finishes.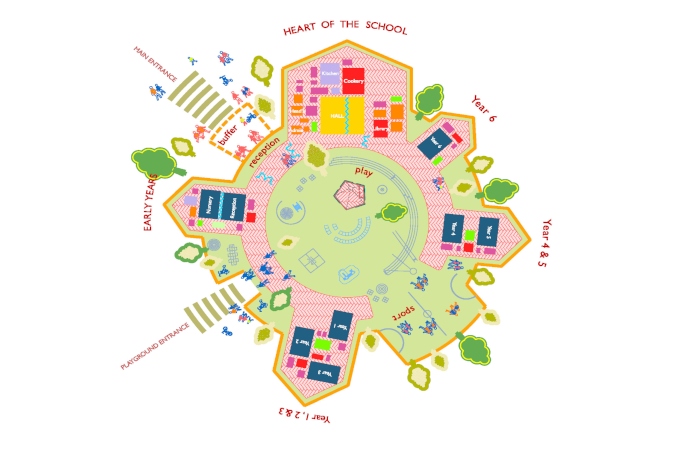 Dominic was selected by Hawley School and appointed by Camden in January 2013 to create a brief through which the developer's architects could engage with the school to properly answer their vision.
Meeting regularly with the core team, the team observed the school in action, set up a "build your own village school" stall, attended governors' meetings and public consultations, interviewed staff and parents and visited three new primary schools to establish key likes and dislikes.
The 100-page Design Brief graphically illustrated and described the overarching vision and the arrangement and design of each internal and external space. It received accolades from school and authority as well as from the developer's architects.
The team simultaneously supported Camden's legal team during S.106 negotiations with the developer providing legally binding schedules as appendices.
Throughout design development SCABAL supported the school and Camden in maintaining a client overview to ensure their brief provided best value for Camden and the developers.
At tender stage, the team championed the greatest level of continued input for Camden and the school. Design proposals were included as appendices and 3rd party agreements between Camden and the designers.
During construction our engagement with the developer's project manager helped prevent dilution of quality.
The school moved into their spacious new home in autumn 2016. Since then the team has supported Camden to identify and monitor any completion or operational issues so these can be quickly addressed by the developer to ensure the smoothest possible transition for the school.
The building was Winner of the Outstanding Design Award for Camden's Design Awards 2017.

"I'm sure you will join me in congratulating and thanking our architects and client advisers for their inspired input." - Jane Brett-Jones, Chair of Governors, Hawley Primary School
RIBA accredited Client Advisers are experienced architects that can provide impartial and informed advice from the earliest stages of your project. Find out more about why a Client Adviser may be right for your project, how to choose one, and read more case study examples.