Client Adviser case study: Central Somers Town
Project Title: Central Somers Town
RIBA Client Adviser: Tina Frost
Design Teams: DSDHA, Duggan Morris Architects, Hayhurst & Co, dRMM, Adam Khan Architects
Project type: Masterplan & Mixed-Use Development comprising Educational, Community, Residential & Public Realm elements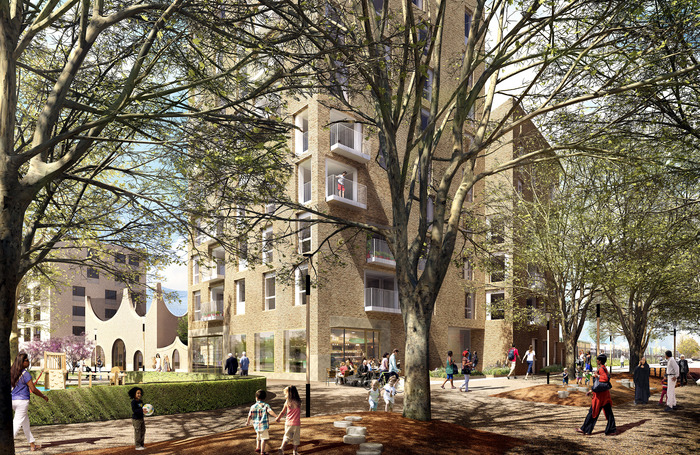 RIBA Client Adviser Tina Frost provided strategic design leadership and oversight of this complex regeneration project, co-ordinating the input of five separate design teams and delivering high quality design outcomes. Central Somers Town is part of Camden's Community Investment Programme and comprises a school, nursery, community facilities, housing and a park.
Central Somers Town is a flagship project within Camden Council's Community Investment Programme. It is a self-funded scheme with money generated from the sale of housing developments within the 2.2ha masterplan area, to be reinvested in educational and community facilities, affordable housing and public open space. The project has been delivered with extensive public consultation.
The Council engaged five architect-led design teams to develop the masterplan, component buildings and landscape design.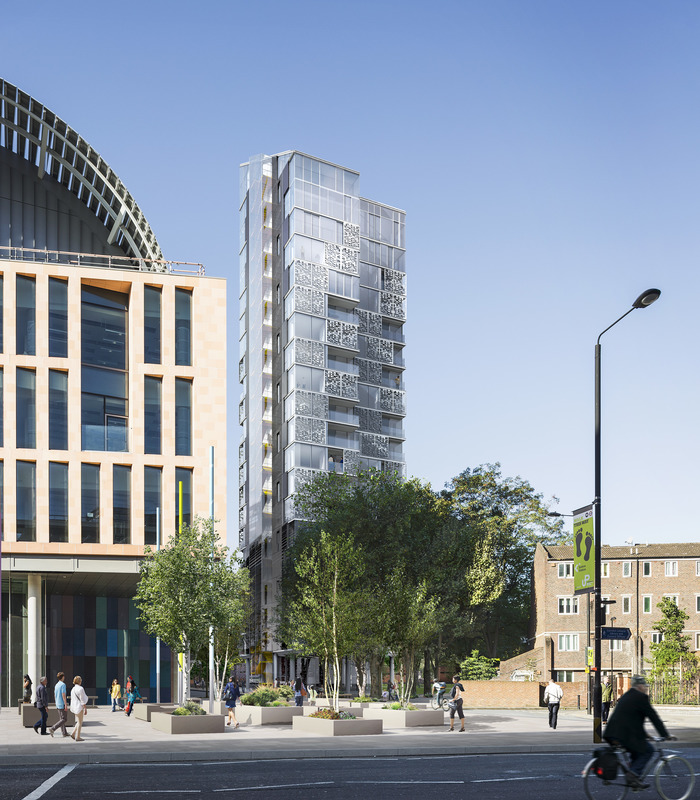 Including the RIBA Client Adviser within the client's strategic leadership team ensures design quality is continuously considered and actively managed in tandem with other project objectives.

The appointment of a RIBA Client Adviser assures the design teams of the client's commitment to design excellence, encouraging an open culture of experimentation and collaboration.

The Client Adviser gives the client a professional voice in design conversations.

Independent advice raises the quality of all parts of the masterplan, achieving a well-balanced, co-ordinated development.

Engaging independently with stakeholders provides depth and resilience to the project, through consideration of their interests within the design process.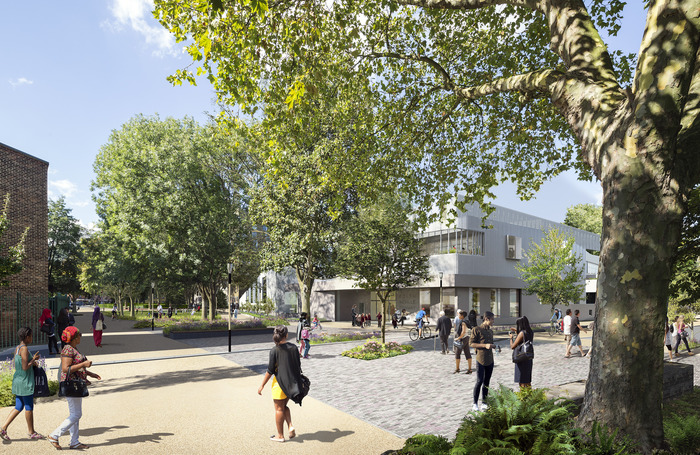 Camden Council appointed Tina Frost as RIBA Client Adviser at commencement of RIBA Stage 1, with a remit to champion design excellence across the development.
Tina devised and introduced design management processes to unify the five design teams around common project goals and to provide the client with regular status reports. She built an open and collaborative work culture, which encouraged constructive peer review and fluidity of approach, to enable the best design outcome for the client. This allowed the masterplan to evolve beyond the limitations of the original feasibility study.
Tina worked closely with stakeholders and portfolio holders to develop robust design briefs, which met client aspirations. She was a member of the client's strategic leadership team, advising on design quality issues and reporting to Councillors. She oversaw the development of the design proposals and assisted in their successful presentation to the SE Design Panel, the GLA and the Local Planning Authority.
She worked alongside property and cost consultants to maximise the value of the development, assess phasing plans and project risks, contribute to procurement strategy reviews and evaluate tender returns and Contractors' Proposals. Tina's role concluded with the implementation of design quality management processes for the construction works.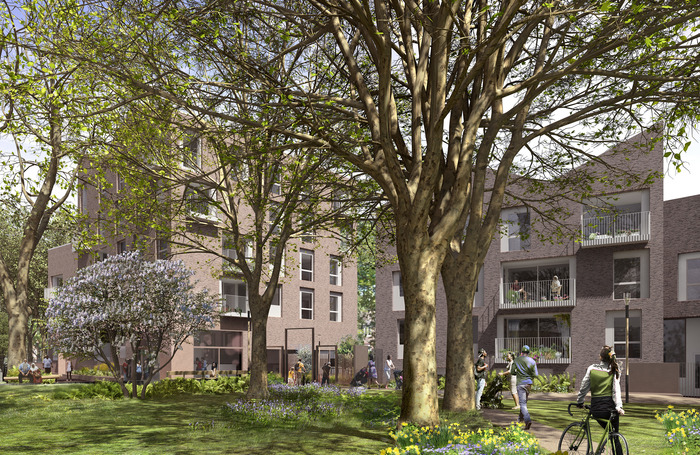 The collaborative approach to design has realised benefits over and above those set out in the client's initial business case. The number of housing units increased 43%, whilst the proportion of affordable housing also increased. The development achieved planning approval in 2016.
Phase 1 of the development (comprising Plot 1 – Adam Khan Architect's community play facility and 10 social-rent housing units & Plot 4 - Hayhurst & Co's primary school) is currently in construction. Plot 1 won 'Highly Commended' in the Mayor's Prize category of the NLA Architecture Awards 2017, for demonstration of the Mayor of London's 'Good Growth' objectives.
'The role of the RIBA Client Adviser has been invaluable on the Central Somers Town project where there has been such a broad range of design objectives and outcomes to consider. In particular, the CA – acting as an independent adviser without creative motivation – has greatly assisted the team by engaging 'vertically' to understand, distill and convey key design principles between stakeholders and architects, within the constraints of the project. From a client perspective – having an independent and respected design professional has helped to not only provoke/question ideas from a mixed team of architects, but also drive consensus and ultimately, enabled a cohesive high quality design.' -Mark Hopson, Senior Development Manager, London Borough of Camden.
RIBA accredited Client Advisers are experienced architects that can provide impartial and informed advice from the earliest stages of your project. Find out more about why a Client Adviser may be right for your project, how to choose one, and read more case study examples.