Client Adviser case study: Outdoor Learning Project
Project Title: Outdoor Learning Project, St John's School
RIBA Client Adviser: Ruth Butler
Design Team Lead: Opus
Project Type: Education
Project Value: £0.25m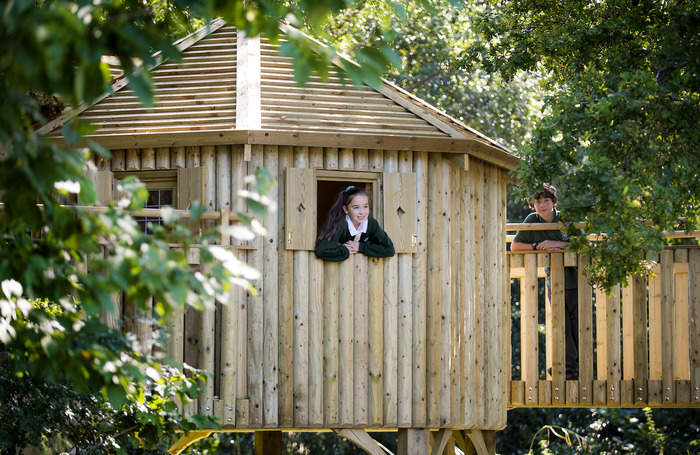 The RIBA Client Adviser was central to the development of a transformational outdoor education facility for St John's School, delivered in a mix of hard and soft landscaping
St John's School is a small primary school in Hampshire, built in the 1960s by Hampshire County Council as part of their SCOLA build programme. The school grounds include three tarmac playgrounds, a field and small woodland.
Key learning:
Embedding the RIBA Client Adviser as design champion is key to a project's success


Engaging children and the local community to develop a site-wide masterplan


Embedding learning outcomes into each phase of development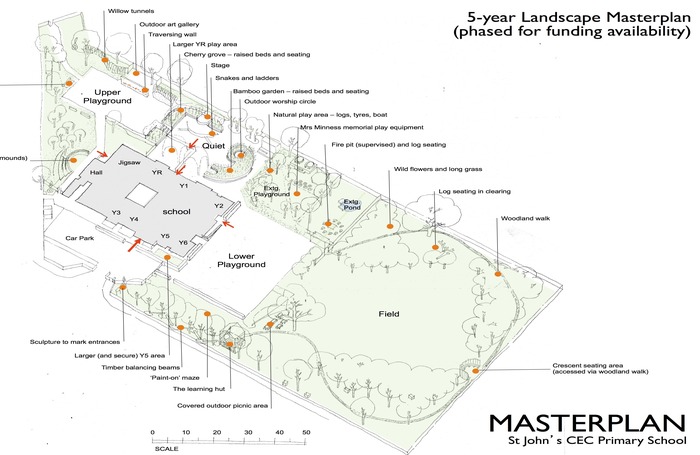 Ruth Butler acted as the RIBA Client Adviser to St John's School to develop a five year, phased Outdoor Learning masterplan for the school grounds.
The purpose of the project is to engage children in understanding their environment, to enhance their learning through creative outdoor spaces and develop physical, mental and spiritual wellbeing.
Ruth worked with the children in every aspect of the project, from the initial brainstorming of ideas in a design charette with a local landscape architect, to measuring out and ordering materials for the woodland walk. Ruth also supported the school in fundraising and promoting awareness of design skills.
She advised on the analysis of existing landscape, embedding the school's proposed curricula into the design of outdoor spaces. She advised the client on securing a strong project team by ensuring that design quality was maintained through each work stage. She assisted in the tendering and appointment process, evaluating the proposals put forward by the contractor. Ruth liaised with the council on landlord permissions and statutory requirements.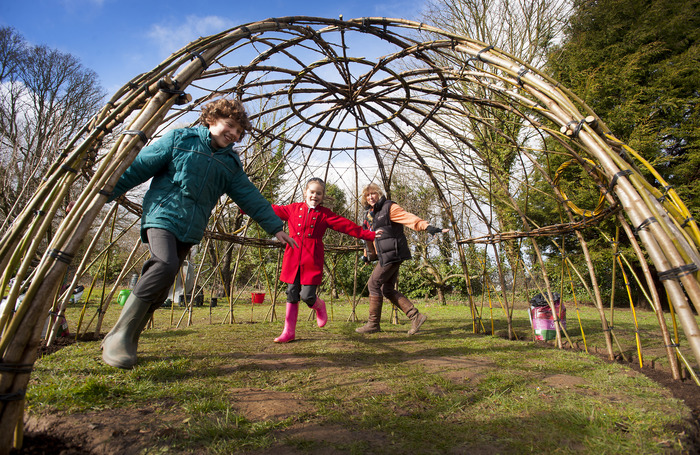 The school grounds have been completely reimagined and are now used to deliver Forest Schools and Outdoor Learning programmes. The grounds now boast a treehouse, outdoor musical instruments, a quiet reflection area, a woodland walk and an outdoor stage.
The project was exhibited at the RIBA Winchester Live-Work-Play exhibition as an example of best working practice in outdoor learning design and development.
'I want to add my personal thanks for all the hard work and time you put into the 'Outdoor Learning Project'. The children at St John's now have amazing spaces to use and it will enhance the learning experience for many years to come.' - Headteacher, St John's School.
RIBA accredited Client Advisers are experienced architects that can provide impartial and informed advice from the earliest stages of your project. Find out more about why a Client Adviser may be right for your project, how to choose one, and read more case study examples.